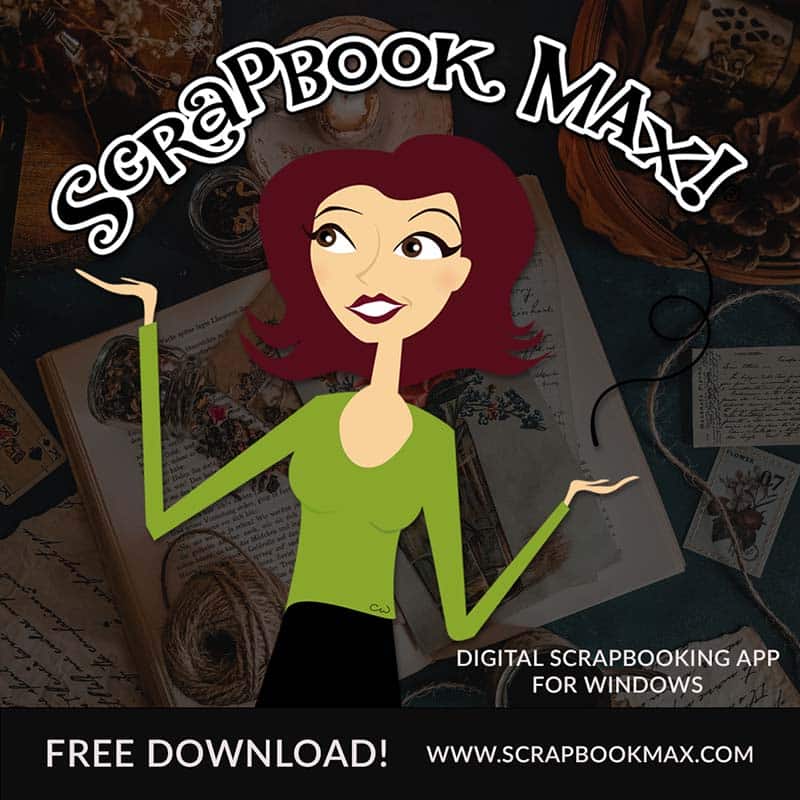 A lovely layout from a past Groove Challenge (February 2008)
In the Groove
**The Groove is moving to a new home!**
Beginning next month, your favorite scrapbooking newsletter is taking on a new and exciting format – on Facebook! You'll still find all your favorite features: great scrapbooking tips and tricks, digital freebies, scrapbooking challenges, outstanding layouts by Scrapbook MAX! community members, spotlights on designers and scrappers, and more. But best of all, with our new Facebook format, instead of getting one monthly newsletter, you'll be getting scrapbook inspiration and news posted several times a week for scrapbooking fun all month long!
Now, get even more "groove" right now on Facebook at http://www.facebook.com/scrapbookmax – there's already tons of content to explore. Be sure to "like" us in order to make sure you're getting all the most recent updates – and don't forget to tell your friends!
Thank you to all our loyal readers who have tuned in to The Groove each month since 2006. Throughout this issue, we're featuring some spectacular layouts from past Groove contest for you all to enjoy!
Happy Scrapping!
The Groove Editors 🙂
Memories of Goin' Retro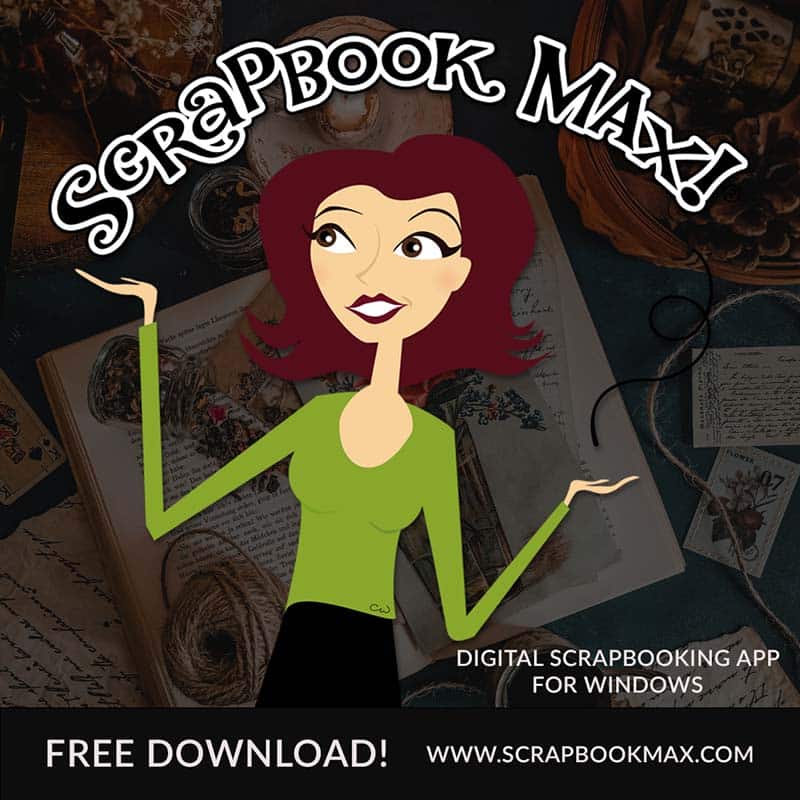 Remember this fun and funky contest from March 2007? We loved looking through all your great "yesterday" layouts, especially the Groove-y ones! 🙂
Scrapbook MAX! Designer Profile
Meet Carolyn Ritter, a "new" Scrapbook MAX! Digital Kit Designer, – although she has been making gorgeous designs since 2007. We're so glad to have Carolyn aboard! If you haven't already checked out Carolyn's ever-expanding category in the store, now is the time! Combining a love of craft, an ability to design on many themes, and an obvious flair for color, Carolyn's designs are sure to inspire your projects! In fact, Carolyn has shared a beautiful fall-themed freebie for you to enjoy, and a fun challenge to get you scrapping (read on for more details). Learn a bit more about Carolyn now as she introduces herself in her own words.
I'm a mom of two young adult children, a pastor's wife and a crafter. I have always loved all types of crafts — sewing, crocheting, knitting — you name it, I liked it. So, of course, when scrapping became popular, I was right there with everyone else. I was a traditional paper scrapper for many years (and still scrap that way occasionally since I have so many things to use up).
However, I have also enjoyed working on my computer. When I found digital scrapping, I knew it was a "match made in heaven". LOL!! But my love for the two combined didn't stop there. I loved all the digital kits that were out there, but I just never seemed to have what I needed for my layout. That's when I decided to really learn my program and become a designer. That was back in very early 2007. I thoroughly enjoy what I do and look forward to many more years of designing.
I enjoy creating most any type of kit and there are many things that inspire me. However, I think that my favorite ones are seasonal kits, especially fall and winter as those two seasons are my faves. As I get more kits uploaded to the store, more of those types of kits will be there. I have lots of ideas for future kits, including a wedding series. I'm excited about being part of this community!
And we're excited to have you with us, too! Thanks, Carolyn! 😉
The Groove Monthly Freebie Challenge
Get involved in a fun challenge to expand your scrappin' skills – and get a fun freebie in the process! This month, designer Carolyn Ritter has supplied a fabulous fall freebie that you're going to love. The challenge is to make not one but two layouts, one on a fall theme, and one re-colored for a different seasons. Click here to get the freebie, the challenge details, and to get started!
Christmas Past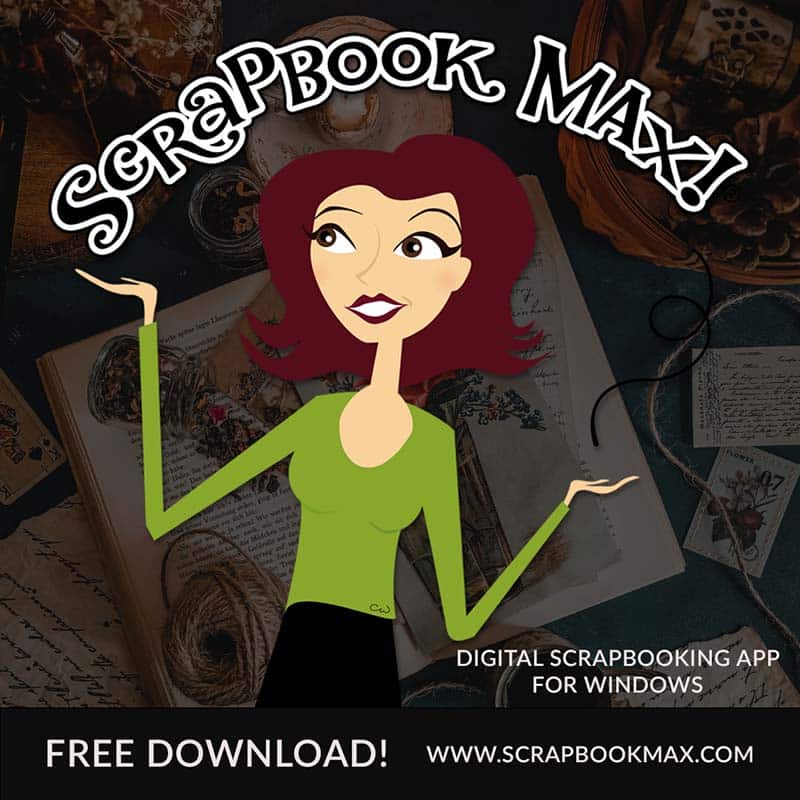 We've certainly had some beautiful Christmas and Holiday layouts submitted for Groove Challenges over the years! This is one of our favorites from December of 2009 by nannybernie. Feels like Christmas in September, doesn't it? 🙂
Get a Discount on Featured Scrapbooking Kits
Love the style of Carolyn's freebie above? You can get 10% off of four of Carolyne's kits this month (pictured below) available in the Featured Content section of our store! All you need to do is add the kits to your cart, and use the coupon discount code CAR-SEP. Applies only to the kits found in the Featured Content section of our store, new orders only. Offer expires September 30, 2012.
New Releases in the Scrapbook MAX! Kit and Templates Store
Great new kits are added to the Scrapbook MAX! Digital Scrapbooking Kits and Templates Store each month. Below is just a small sample of some of new kits recently added to the store by various designers:
Fun in the Sun III – Sandrine Boarqueiro-Verdun


New Orleans – Amanda Wittenborn


By Frog Pond – Carena Scott

Goodbye – and Hello!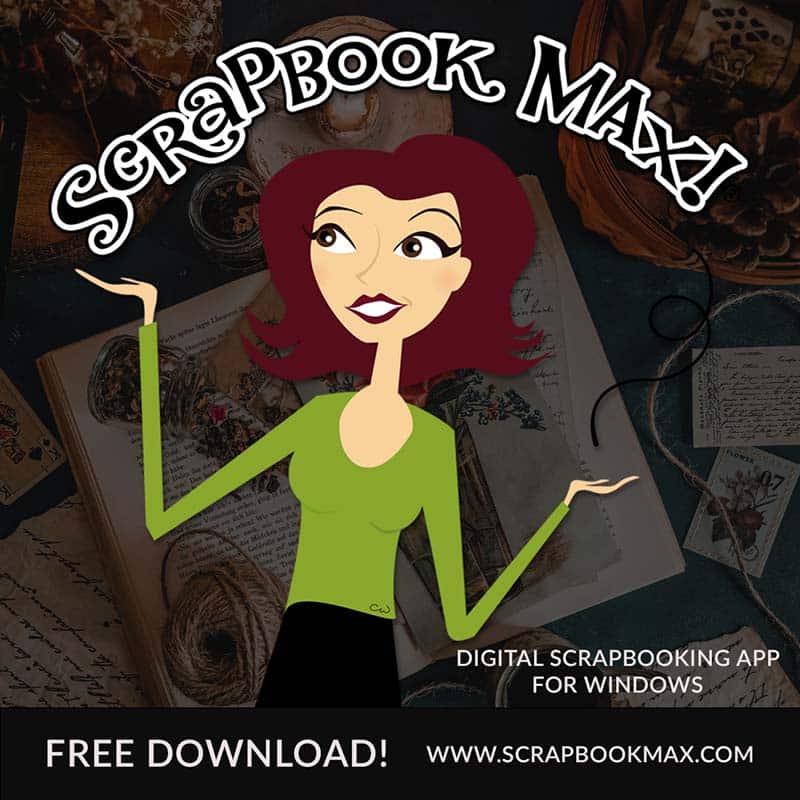 This layout was The Groove's very first content winner, all the way back in July of 2006! What a gorgeous summer layout by Julie C. – it still inspires today (isn't that the great thing about scrapbooking? Keeping memories and moments alive)!
Well, we've had some great times as a monthly publication! We hope you'll join us for our new chapter on Facebook as an even better, more interactive, more news and inspiration packed "scrapbook groove"!
Be sure to Like us on Facebook and tell your friends today. And…stay Groove-y!
– The Groove Editors 🙂