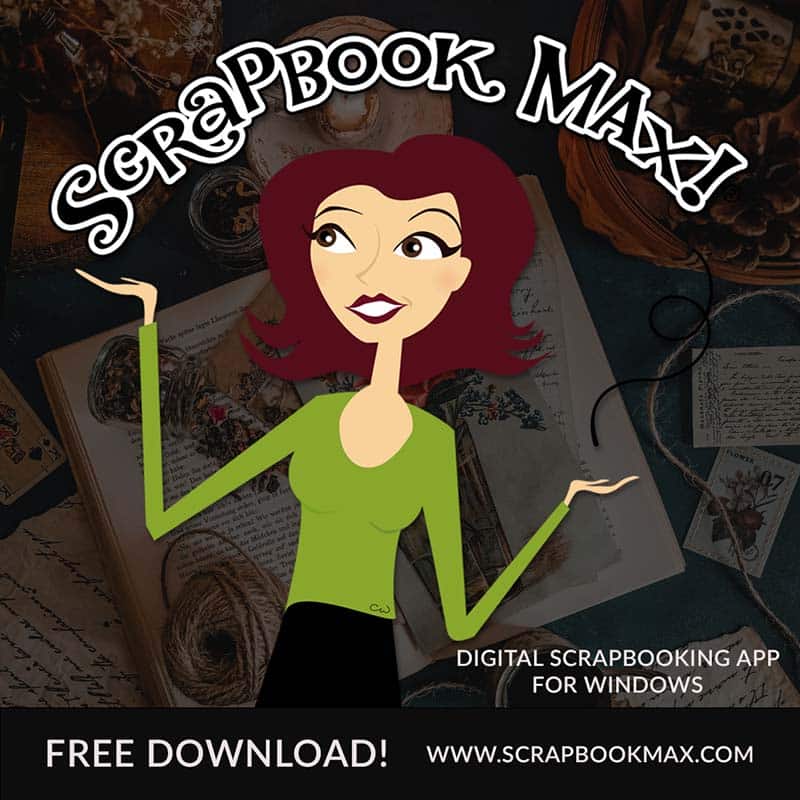 In the Groove
Happy New Year and Best wishes for 2011!
In this issue, we're taking a look at lovely Christmas layouts that some of our community members have made using the brand new Christmas Wishes Expansion Pack for Scrapbook MAX! 2.0. (The first example is above by lindaathome, using the pack's "Frosting" kit – isn't it adorable?) Christmas Wishes is the perfect digital scrapbooking collection to help capture the holiday magic of your favorite photos. As Groove readers, you can take advantage of special introductory pricing, extended just for Scrapbook MAX!-ers like you! Read on for all the details.
You'll also find an elegant challenge and freebie from designer Fiona Storey, and a great discount to use on her featured kits. Get into the Groove for an inspiring start to 2011!
Snow, Snow, Snow!
You know the Christmas movie, and you know the song… ValerieElaine's layout makes you want to sing it out loud! With elements from various kits from Christmas Wishes, including "Merry Berry", the festive brrrrr factor is vividly brought to life!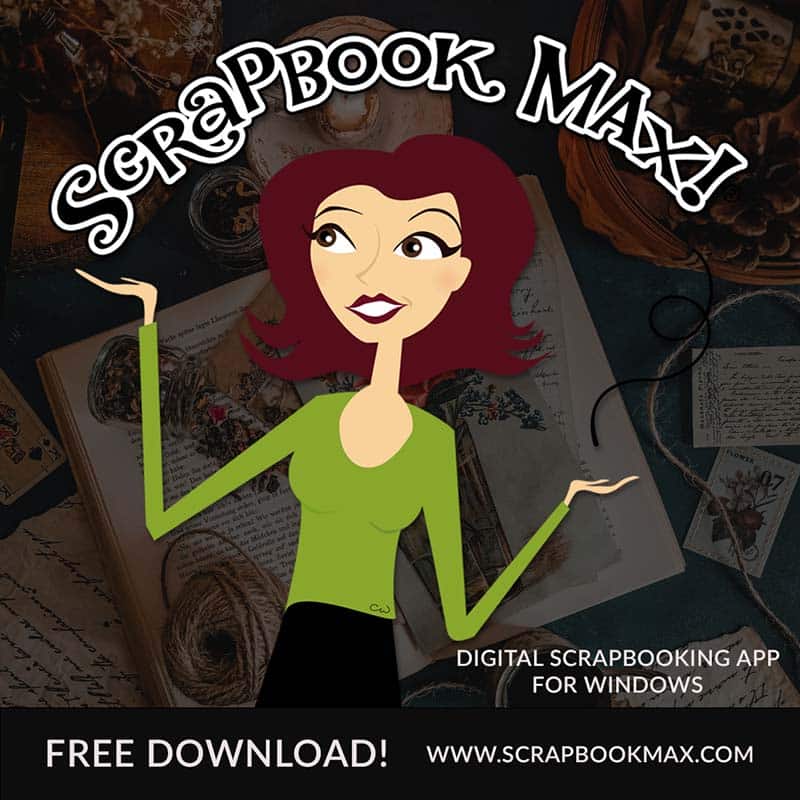 Introducing the New Christmas Wishes Expansion Pack
Celebrate the enchantment of the season with Christmas Wishes, a gorgeous collection of Christmas-themed digital scrapbooking kit and template sets designed for use with Scrapbook MAX! 2.0. Sold separately, you would pay over $100 dollars for this amazing digital content – but we're extending our introductory pricing and offering it all to you for only $14.95 until January 31, 2011. Use the following link to get Christmas Wishes for this fantastic price:
Note: Prices are in U.S. dollars. You must use the link above to get this discount. Cannot be combined with any other offers or discounts. Introductory pricing expires midnight, January 31, 2011. The Christmas Wishes Expansion Pack requires Scrapbook MAX! 2.0 software.
Below is just a small sample of some of the gorgeous kits that are part of Christmas Wishes – get inspired to scrap all those holiday pics! To view everything that's included, click here.
The Groove Monthly Freebie Challenge
The Freebie:
Each month, a designer offers a great freebie mini-kit and issues a challenge based on that kit. All you need to do is download the freebie, create a layout that steps up to the challenge, upload it to the Groove challenge category in the gallery, and post a link to your layout in a reply to the challenge thread!
This month, Scrapbook MAX! kit designer Fiona Storey has shared an elegant Victorian-themed mini-kit with refined sensibilities.
The Challenge:
Challenge: Using at least three (3) items – or all of them – from the freebie kit, make a page honouring a friend or person you admire.
Find the challenge thread here!
January 2011 Featured Kits
Looking for kits with Fiona's signature style? Here's a few for your list, and a coupon to use, too! Below are January's featured kits, all by Fiona Storey.
Be sure to use the coupon code FST-JAN to get 10% off any of the four featured kits. Simply add any of the Featured Kits below to your cart in the Scrapbook MAX! Digital Scrapbooking Kits and Templates Store until January 31, 2011, and type in the coupon code FST-JAN, to receive your 10% off discount.
You'll find all four kits in the Featured Content section of the store. (Be sure to type in the code FST-JAN in the coupon code field exactly as shown. Applies to new orders only)
More Snow, and a couple of doggies!
Who knew that there could be so much snow in Texas? It sure is pretty, and Kimmyann's magical layout captures what must have been a truly enchanting site! Blending kits such as "Frosting" and "Flurries and Frost" from Christmas Wishes, Kimmyann shows us that icy blues are just as Christmas-y as red, gold, and green!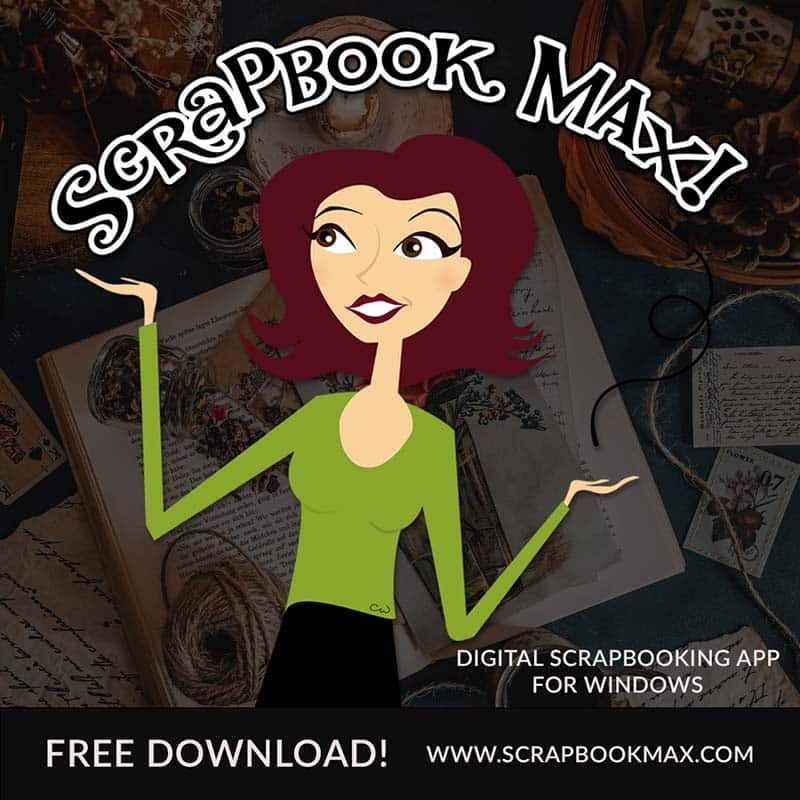 We couldn't resist including this little page. These pups don't always wear their jackets, but when they do, it makes for a great photo op! Elements are from a combination of "Merry Berry", "Frosting", "Kids Christmas", and "Flurries and Frost" – all from Christmas Wishes.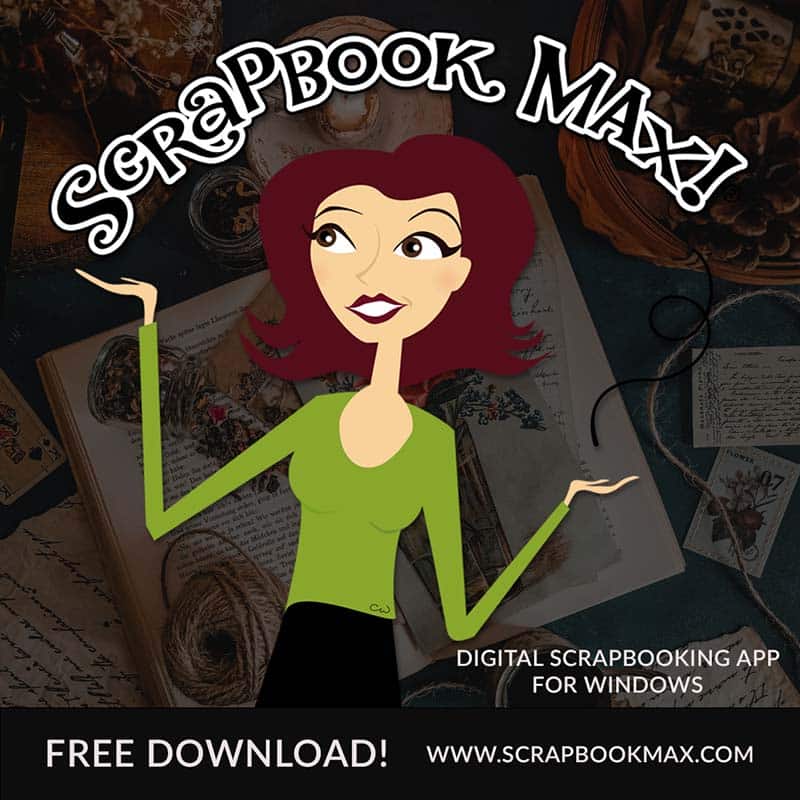 * * A special thanks to Michelle McCoy for hosting an awesome challenge last month, where the three featured Scrapbook MAX!-er layouts, inspired by the chilly Christmas season, were taken from! Great fun – check it out for more "frosty" layout inspiration!
All the best in 2011 – see you next month on February 1, 2011!