In the Groove
'Tis the season, and this month we're decking The Groove in Red, Gold, and Green! You'll love the layouts made by our talented Scrapbook MAX! community members reflecting these rich colours. We begin above with an absolutely adorable "red" layout above by lindaathome – it warms the heart! Plus, we're showcasing kits and templates from our store that reflect the holiday hues.
Below, you'll also find a Christmas freebie (and friendly challenge!) from Scrapbook MAX! kit designer Diana Carmichael, perfect for scrapping Christmas past, present and future! Plus, there's a discount coupon to use on 4 of Diana's featured kits.
Get into the Christmas Spirit with The Groove!
Regal Red Layouts
Vivid red is the colour of holly, Christmas ribbons, and the perfect contrasting colour to set off Christmas greens. Memphisfran uses crimson red in all its glory below to showcase amazing photos. Beautiful!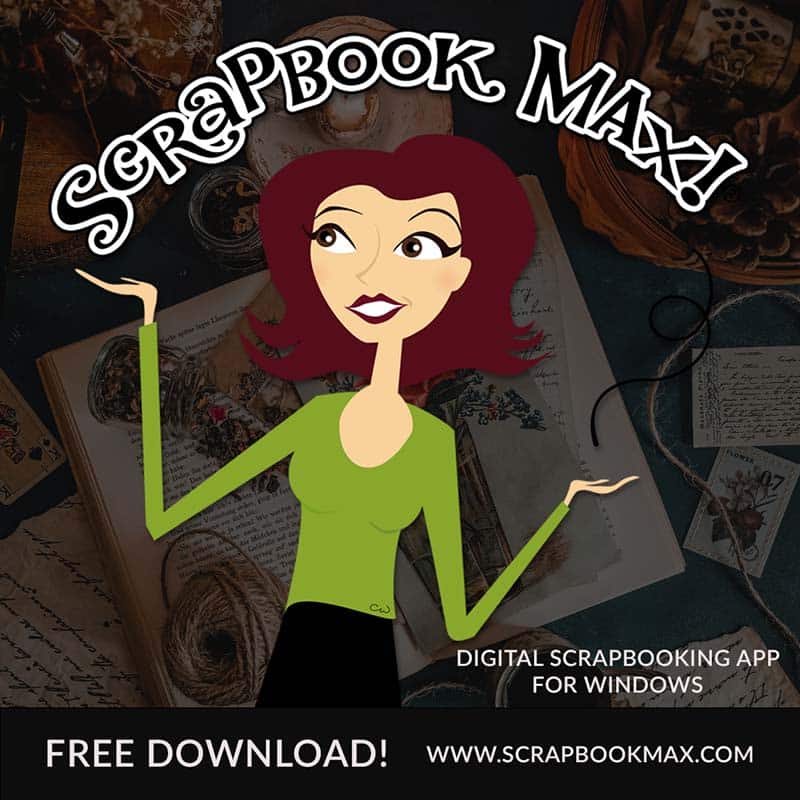 Looking for a fun Christmas kit that features spectacular, vivid reds? Check out this Christmas kit from Scrapbook MAX! kit designer Katie Castillo!
Glittering Gold
The richness and shine of this precious metal tone adds instant elegance to a layout. We love the use of gold by nannybernie to mark a very special occasion – and just look at the happiness that shines from the photo, too!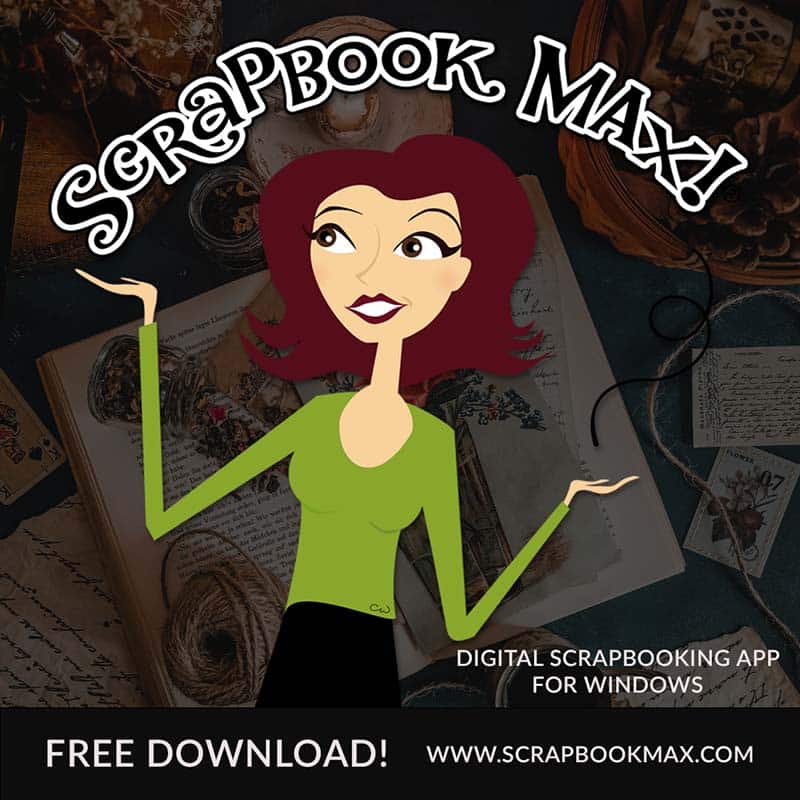 Looking for a Christmas kit that glitters with golden-tones? Check out this Christmas kit from Scrapbook MAX! kit designer Siobhan Kite!
The Groove Monthly Freebie Challenge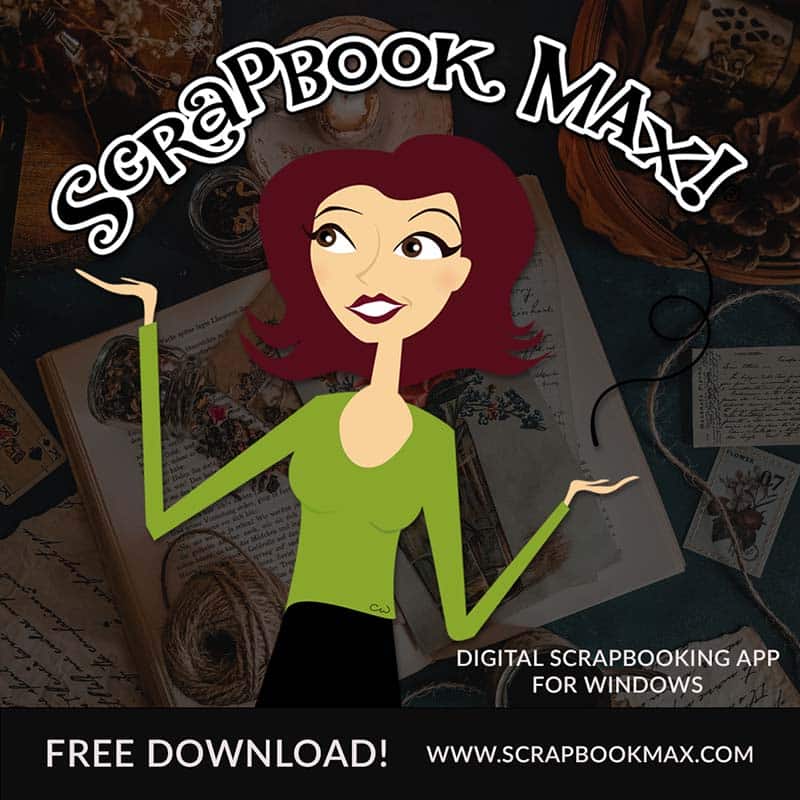 The Freebie:
Each month, a designer offers a great freebie mini-kit and issues a challenge based on that kit. All you need to do is download the freebie, create a layout that steps up to the challenge, upload it to the Groove challenge category in the gallery, and post a link to your layout in a reply to the challenge thread!
This month, Scrapbook MAX! kit designer Diana Carmichael has shared a delightful Christmas-themed mini-kit with plenty of sparkle (see preview image above)!
The Challenge:
Challenge: Using at least three (3) items – or all of them – from the freebie kit, make a page with a snowy, frosty winter theme!
Find the challenge thread here!
December 2010 Featured Kits
Looking for kits with Diana's signature style? Here's a few for your list, and a coupon to use, too! Below are December's featured kits, all by Diana Carmichael.
Be sure to use the coupon code DCA-DEC to get 10% off any of the four featured kits. Simply add any of the Featured Kits below to your cart in the Scrapbook MAX! Digital Scrapbooking Kits and Templates Store until December 31, 2010, and type in the coupon code DCA-DEC , to receive your 10% off discount.
You'll find all four kits in the Featured Content section of the store. (Be sure to type in the code DCA-DEC exactly as shown. Applies to new orders only)
Gorgeous Green
Green is the colour of Christmas trees and wreaths, and the colour of life even in the wintry days of December! We love this tribute to nature – and the colour green – by Aussie Annette.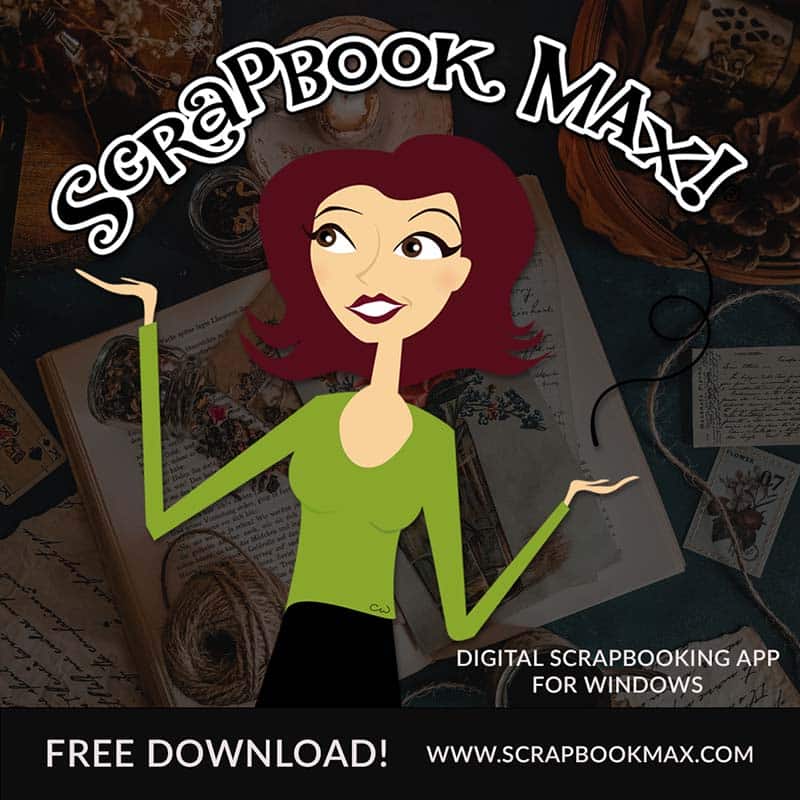 Looking for a Christmas kit showcasing fresh greens? Check out this Christmas kit from Scrapbook MAX! kit designer Michelle McCoy!
Merry Christmas and Happy Holidays, from The Groove! "See you next year" on January 1, 2011!