Scrapbook MAX! lets you make creative pages in minutes, but that doesn't mean you have to sacrifice the creative results. If all you could make with Scrapbook MAX! were cookie-cutter pages, you'd be disappointed. As much as we love cookies, there are no cookie-cutters with Scrapbook MAX!. Whether you start with a pre-designed template or build your page from scratch, you're going to be impressed at just how easy it is to turn your memories into works of art!
Starting with a Template
1. Start up your Scrapbook MAX! 2.0 digital scrapbooking software. Select a ready-to-use template layout.
2. Add your photos, and customize everything on your page with a few simple clicks. Use your mouse to choose, resize, colorize, crop, move, rotate and arrange the elements on your page. Add or delete embellishments and text as you see fit. You can click on pretty much everything!
3. Share your scrapbooks with others in printed photobooks, albums, on CD-R, through email, on your blog, Facebook, MySpace, Twitter, in your FREE Scrapbook MAX! web gallery, and much, much more.
Or Start Your Page From Scratch
You're going to love the unique, professionally-designed and fully editable templates that come with Scrapbook MAX! – but what if you want to start with a clean slate?  No problem!
1. Start up your Scrapbook MAX! 2.0 digital scrapbooking software. Select a Blank Scrapbook and start adding photos, embellishments, text and more…
2. Move, resize, add effects, swap items in and out until you love what you see  – you have full creative control!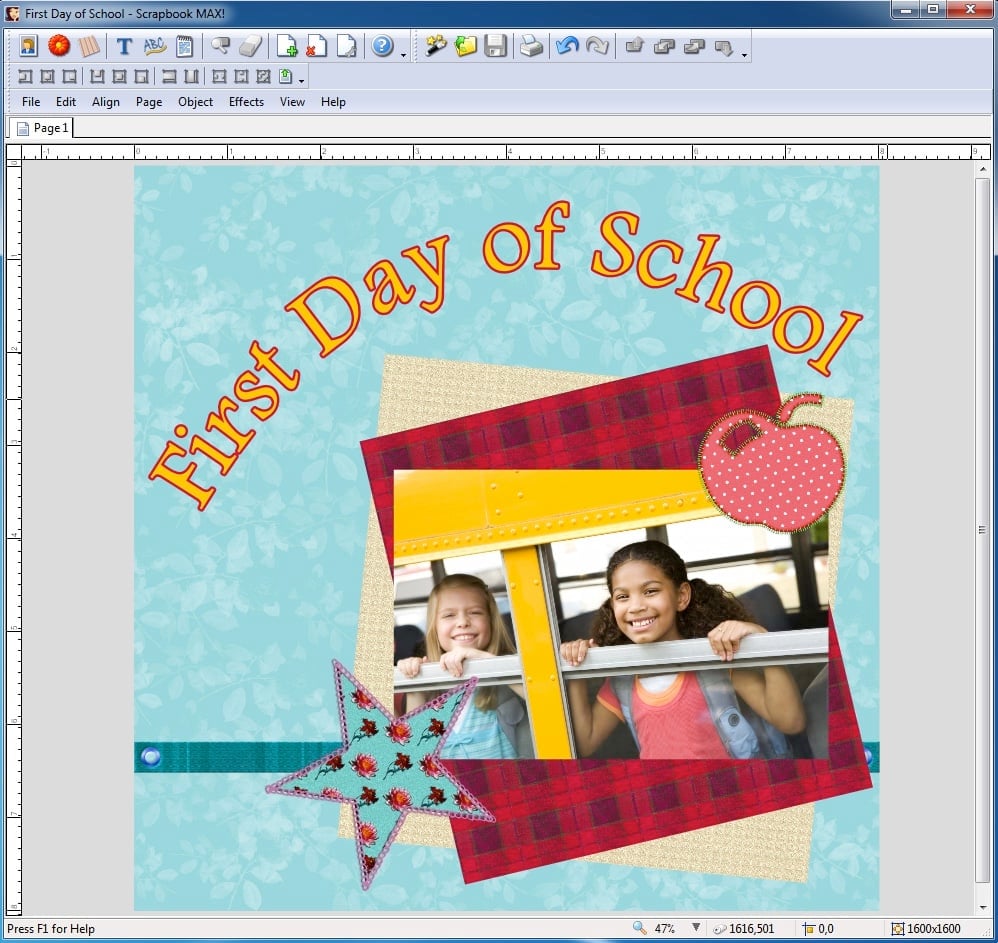 Check out our handy tutorials for more ways to customize the elements on your pages.