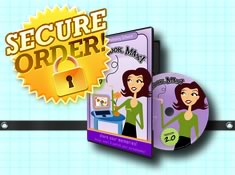 SAVE TODAY! Digital Scrapbooking Software Combo Pack
It's the deal of the year on the best digital scrapbooking software for Windows. Buy today and you'll get Scrapbook MAX! 2.0 Software plus, we'll also include our Life is Beautiful expansion pack for FREE!
SUPER BONUS: When you buy Scrapbook MAX! 2.0 right now, you can add as many Expansion Packs as you want for only $14.95 each. They're packed with incredible digital kits that would normally cost up to $200+ if you purchased them individually. Click the 'BUY NOW' button above, and you'll be given the option to add expansion packs to your order before you check out.
It's safe, easy and secure to purchase Scrapbook MAX! 2.0 digital scrapbooking software using our online store.
Expansion Packs
Get the most out of Scrapbook MAX! 2.0 with these beautiful digital scrapbooking templates and kits. Each 'Mega' Expansion Packs is a super value! Learn more about Expansion Packs and See What's Included here. BUY TODAY AND SAVE! Add one expansion pack to your order at regular price and save $5 on each additional pack you purchase!
Go Green! Download Scrapbook MAX and Save Money!
The Scrapbook MAX! 2.0 software and Mega Expansion Packs are sold as electronic downloads. You'll be able to download your products as soon as your order is completed and approved! You'll save the money you'd otherwise spend on shipping & handling, plus you'll help save the planet by eliminating the packaging, fuel and materials needed to ship a physical product. But the choice is yours! If you're using a slower "dial-up" internet connection (the Expansion Packs are big – up to 500 MB in size – so it can take a long time on "dial-up"), or you just like having a physical product in your hands, you can purchase a "backup DVD-ROM" during the checkout process for only $10 – and that includes shipping anywhere in the world. It's up to you!
What Happens After I Order?
Once your order has been approved, you'll get an email that contains instructions on how to download your software and any expansion packs you ordered. If you used a credit card to pay for your order, this all happens very quickly. Check your spam box if you don't see anything in your inbox! If you chose to pay by another method (check, money order etc), you'll need to wait until we receive payment before you get your download.
Ordering by Phone or Fax
For the fastest service, we recommend that you place your order using our secure online store. However, if you prefer to place your order by phone or fax, please contact our order processing company Cleverbridge.
Checking on Your Order Status
Most orders are processed immediately during normal business hours. Please check your email spam folder if you've been waiting for more than 30 minutes. Should you have any questions about a pending or processed order, please contact our order processing company Cleverbridge. Be sure to provide your order number for prompt assistance.
Scrapbook MAX! Software System Requirements
Microsoft Windows 10, Windows 8, Windows 7 or Vista operating system
2 GB RAM memory
50 GB free hard drive space
Mouse
Please note that while Scrapbook MAX! software is designed for use on Windows computers, it also works great on Apple Mac computers if you use a Windows emulation product like Parallels or VMware!
Note: All prices are listed in USA currency. All sales are final (please download the free trial to make sure you like the software before you buy). You must own Scrapbook MAX! 2.0 in order to use the Mega Expansion Packs shown on this page (they can not be used with version 1.0 or with any other software).
---
Digital Scrapbooking in your School Classroom!
Scrapbook MAX! School Edition is ideal for use in school computer labs. For classrooms and computer labs with multiple computer workstations, your best value is the Scrapbook MAX! School Edition Classroom Lab Pack.
Each Classroom Lab pack includes:
Scrapbook MAX! 2.0 Software
"Back to School" Expansion Pack
A special license that allows you to install the School Edition on up to 30 computer workstations in a single classroom/lab or throughout a single school building. (For more than 30 computers, multiple lab packs can be purchased.)
The Scrapbook MAX! School Edition Classroom Lab Pack is priced at only $295. (That's under $10 per computer!). Learn more about how to use Scrapbook MAX! in your classroom or school. Our teacher's resource guide and school ideas are sure to inspire you!