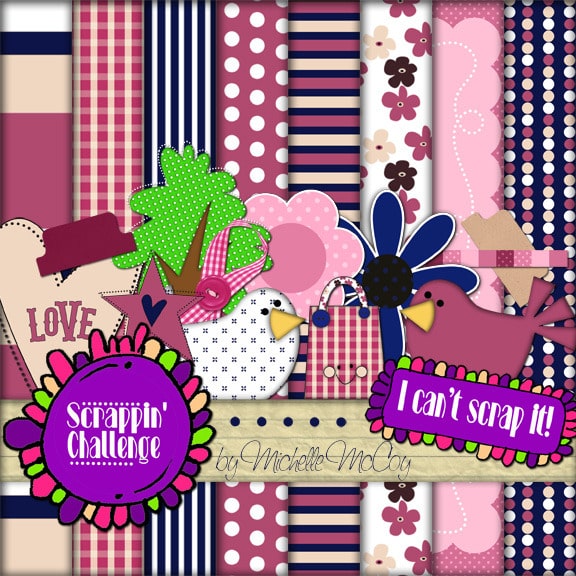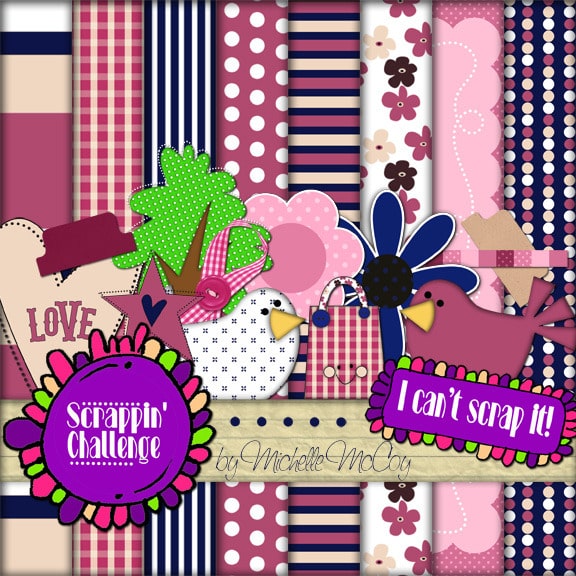 This week's challenge from Michelle McCoy:
Have a photo that you'd love to scrap but have no idea where to start? Designer and weekly challenge host Michelle McCoy has your solution – let someone else do it! (Meanwhile, you'll be scrapping their "unscrappable" photo!). Find all the details in the Scrappin' Challenge 27 thread here.
All participants get the lovely kit pictured from Michelle to use to make their layout!