HUGE SALE on Digital Scrapbooking Kits and Templates!
This month when you shop in the Scrapbook MAX! Digital Scrapbooking Kits and Templates Store, you can save a whopping 25% off your order! All you need to do is select at least $10 worth of kits, then type in the special 25% off coupon code below. (Read on in The Groove for a tantalizing 'taste' of the store's amazing selection of digital products!). This is a terrific time to purchase those kits you've had your eye on for a while, and to stock up on amazing scrapbooking content for upcoming events and occasions!
HOW TO SAVE
To get 25% off, simply shop in the Scrapbook MAX! store and fill your cart with at least $10 worth of kits and templates. Then, type in the coupon code STOCKUP exactly as shown in the Coupon Code field before checkout. 25% will be subtracted from your total, and you'll get dazzling kits at a spectacular price!
NOTE: This offer is only available in the Scrapbook MAX! Digital Scrapbooking Kits and Templates Store on purchases of $10 or more (offer cannot be used on Scrapbook MAX! software, Scrapbook MAX! Software Bundles, or Scrapbook MAX! Mega Expansion Packs). Coupon code STOCKUP must be used at the time of purchase and be typed in exactly as shown in the Coupon Code field. Offer expires May 31, 2011 and applies to new purchases only. Cannot be combined with any other discounts or offers.
The Groove Monthly Freebie Challenge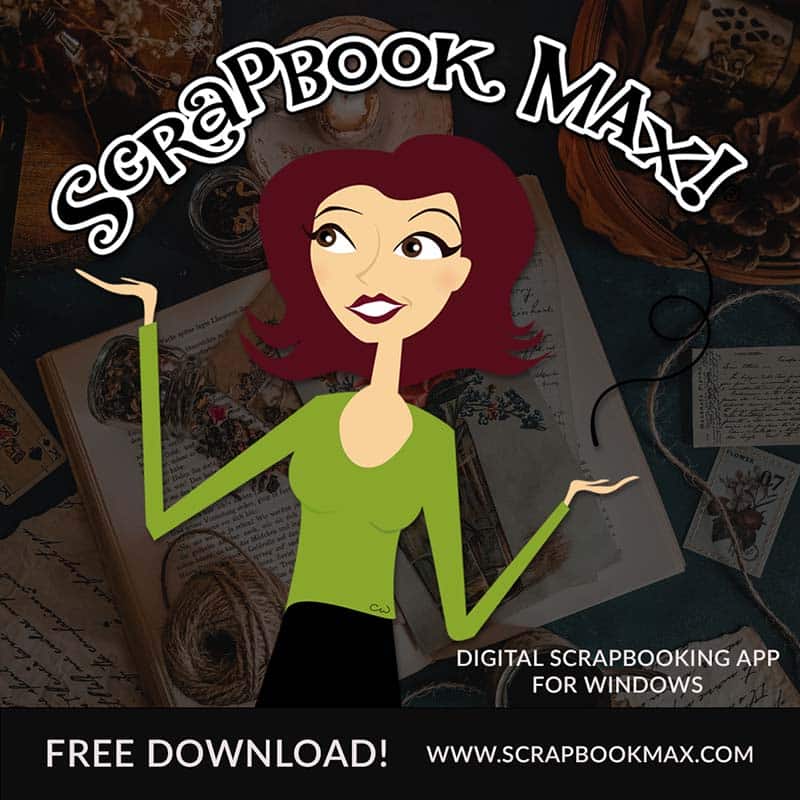 Each month, a designer offers a great freebie mini-kit and issues a challenge. All you need to do is download the freebie, create a layout that steps up to the challenge, upload it to the Groove challenge category in the gallery, and post a link to your layout in a reply to the challenge thread!
This month, Scrapbook MAX! kit designer Michelle McCoy is offering you an absolutely amazing freebie kit and challenging you to work on Mother's Day Theme. But there is an intriguing twist – Michelle will be sending you a secret bonus item to work with before the challenge actually beings. For all of the details please check out the May 2011 challenge thread here.
May 2011 Featured Kits
Looking for kits with Michelle's signature style? Here's a few for your list, all found in our Featured Content section of the store! Remember that you can save 25% off on orders of $10 or more when you shop in the store this month (details are above). It's a great time to stock up on Michelle's adorable designs!
The Perfect Time To Stock Up on Fab Kits and Templates!
As scrappers, we know that every month of the year (make that every DAY of the year) offers an occasion to scrap. With this month's amazing 25% off 'STOCKUP' SALE, now is the perfect time to gather the digital kits and templates you need to make your scrapbooks for the whole year round. Stock up for kits for Easter, Mother's Day, summer holidays, Hallowe'en – even Christmas! – getting a great deal along the way. Below are just a few samples of the amazing items we have in the Scrapbook MAX! store. We have THOUSANDS of awesome kits and templates for endless scrapbooking fun!
Find this and other egg-cellent Easter kits to scrap your Easter memories!
The fourth of July will be here before you know it! Find this and dozens of kits and templates for celebrating…
Mmmmm…find this elegant template and many more that are ideal for scrapping gorgeous pages…
If you're looking for kits with a fresh and pretty feel, you'll find this kit and more to suit your scrapbooking needs!
We have a kits for so many special occasions and events, you're sure to find the perfect content for celebrating your special day. Find this naming day kit and others that will help you preserve your most cherished memories.
Look for next month's issue of The Groove on June 1, 2011!