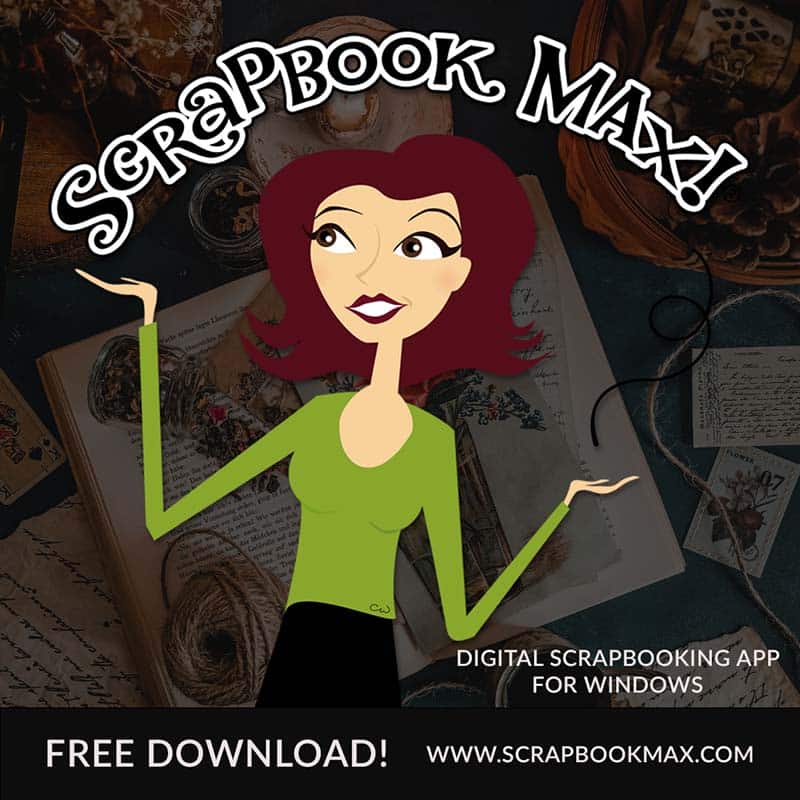 In the Groove
We're putting the spotlight on "All Things Green And Groovy!". All the featured layouts in this issue have more than just a hint of green (in honor of the month o' shamrocks). Besides a similar color inspiration, these layouts capture someone or something that makes the heart sing. (We've started off with Michelle McCoy's awesome and hilarious tribute to her son above!) Get inspired to scrap a fresh green layout in honor of someone or something that you love!
Below you'll also find an amazing challenge and freebie by Scrapbook MAX! store designer Vicki Pasterik, plus a groovy discount to use on featured kits. Read on to recharge your digital scrapbooking know-how!
Dreamy Greens
We love the dreamy quality of these two layouts! The gorgeous black and white photo in QuinnsGM's heartfelt layout captures the innocence of childhood. Grounding the wistful photo in neutral, moody greens gives the layout depth and character – creative and very sophisticated! In quite another way, mh51's green layout wakes up our senses and makes us experience the wonder of stumbling upon a patch of wild garlic on a forest hike right along with her. So unusual and "wonder-full"!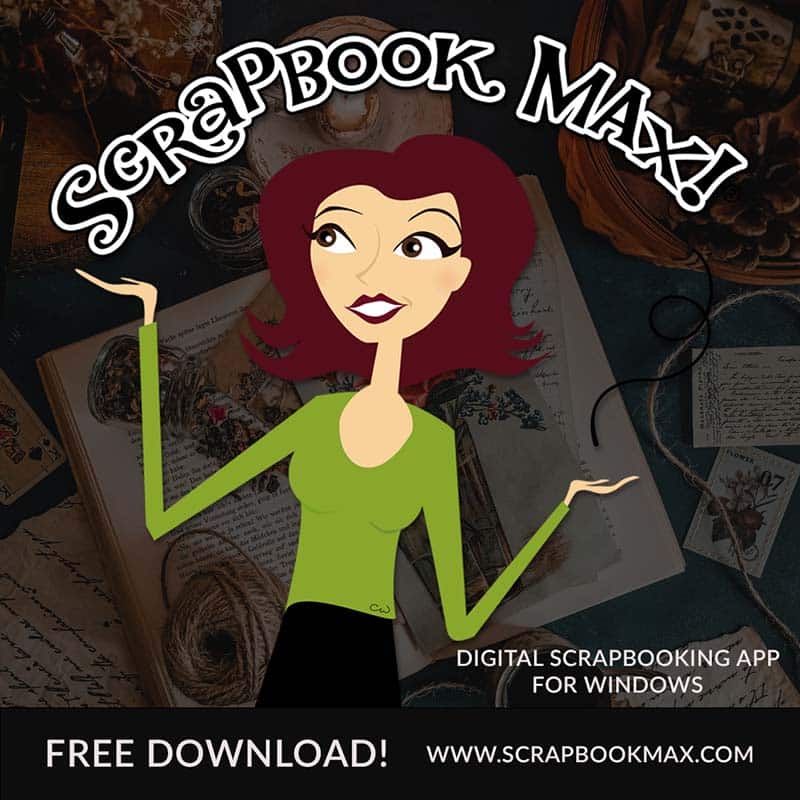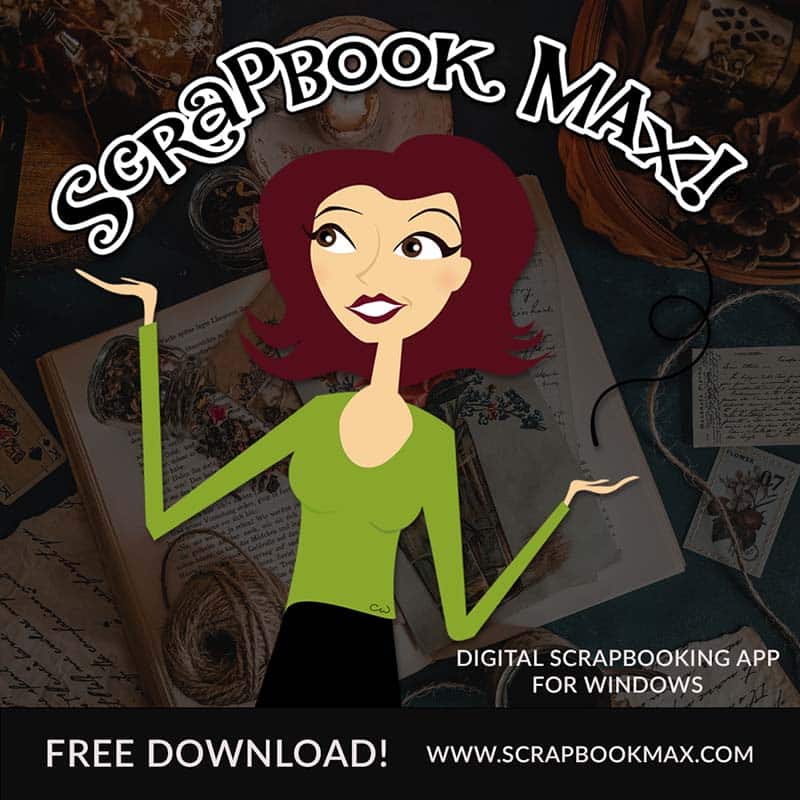 The Groove Monthly Freebie Challenge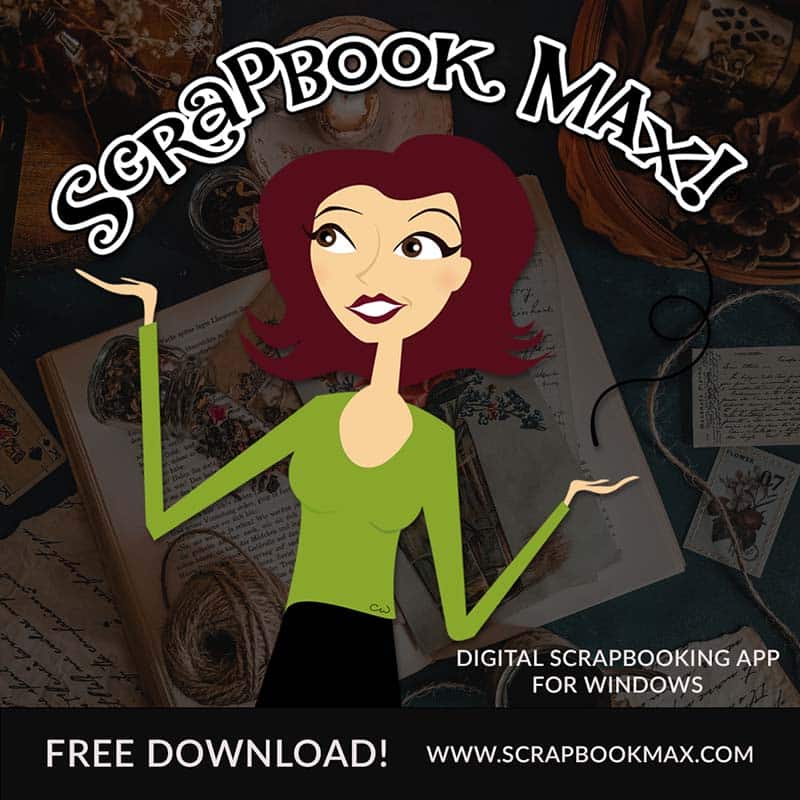 Each month, a designer offers a great freebie mini-kit and issues a challenge based on that kit. All you need to do is download the freebie, create a layout that steps up to the challenge, upload it to the Groove challenge category in the gallery, and post a link to your layout in a reply to the challenge thread!
This month, Scrapbook MAX! kit designer Vicki Pasterik is asking you to think of the alphabet in a whole new way, using each letter to describe a character trait that you possess. Very creative and cool!
Here's Vicki's challenge:
"The freebie mini-kit is called, "The ABC's of Me". It includes a background paper, a frame, a title, a flower and a complete uppercase Alphabet that all match.
The challenge is to make a layout of yourself (or someone else) that includes a photo and one character attribute for each letter of the alphabet. I have included the sample I made of myself. (This is harder than you'd think. It took me longer to come up with the words to describe me than it did to scrap the layout! 🙂 ) "
(Groove-y tip: Pressed for time? You can still be a part of the challenge! Instead of using the whole alphabet, use only the letters of your name or the name of the person you are scrapping and think of attributes for each of these letters.)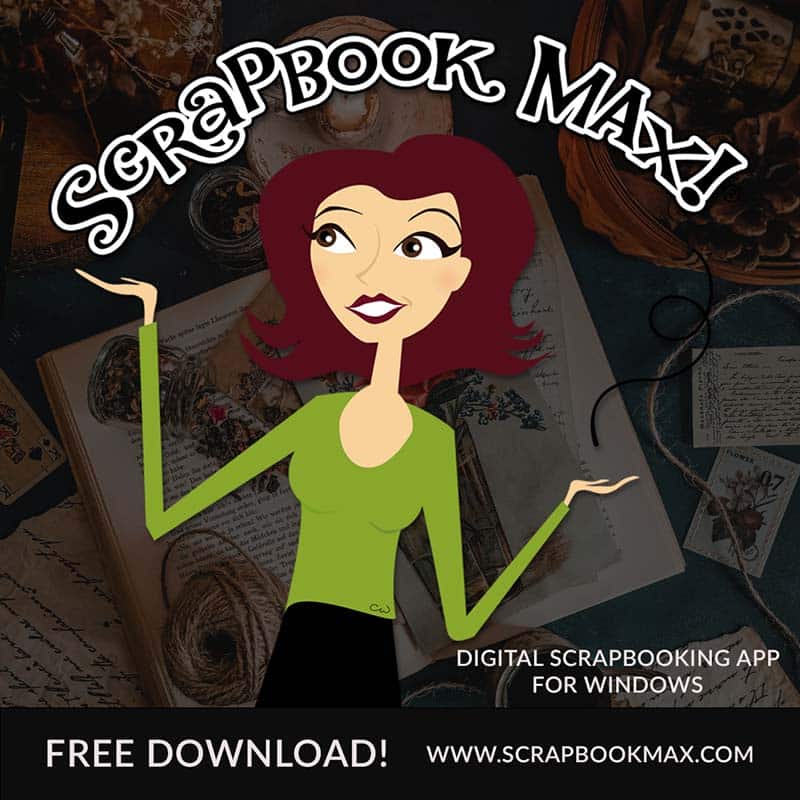 Vicki describes how she made the stunning sample layout above. (You can try these techniques if you wish, or layout your page using Vicki's kit in a different way!) :
"There is one teal background paper in the kit. To get the look in my sample, I simply opened a paper sample and chose the white construction paper included with SBM. Then, I lowered the transparency to 30, sized it to an inch smaller than my background paper and centered it horizontally and vertically. I then added the teal background as a paper scrap and stretched it to a rectangle to divide the title from the rest of the page.
For the photo effect, I took a full color photo and duplicated it (Ctrl-C + Ctrl-V). The top photo I converted to grayscale. Then I lowered the transparency of the grayscale photo until I achieved the look I wanted. The easiest way to line up both photos is to align them both to the top and left side of your layout. Then group them into one element."
March 2011 Featured Kits
Looking for kits with Vicki's signature style? Here's a few for your list, and a coupon to use, too! Below are March's featured kits, all by Vicki Pasterik (ideal for spring layouts, and there's one for your winter memories, too!).
Be sure to use the coupon code MAR-VIP to get 10% off any of the four featured kits. Simply add any of the Featured Content below to your cart in the Scrapbook MAX! Digital Scrapbooking Kits and Templates Store until March 31, 2011, and type in the coupon code MAR-VIP, to receive your 10% off discount.
(Applies to new orders only.)
Find these kits in the Featured Content section of the store!
Go, Green!
Team colors are worth a thousand words and a thousand cheers! We love the sporty spirit of these two layouts, with team loyalty set off in vibrant greens. The first by makeyesup captures the excitement of a football match (known as soccer in some parts of the world). We love how the photo and embies bring us "right onto the pitch"! Next up is Marion and family, cheering on their fave football team. From those happy smiles, it looks like things turned out just as you all wished! 🙂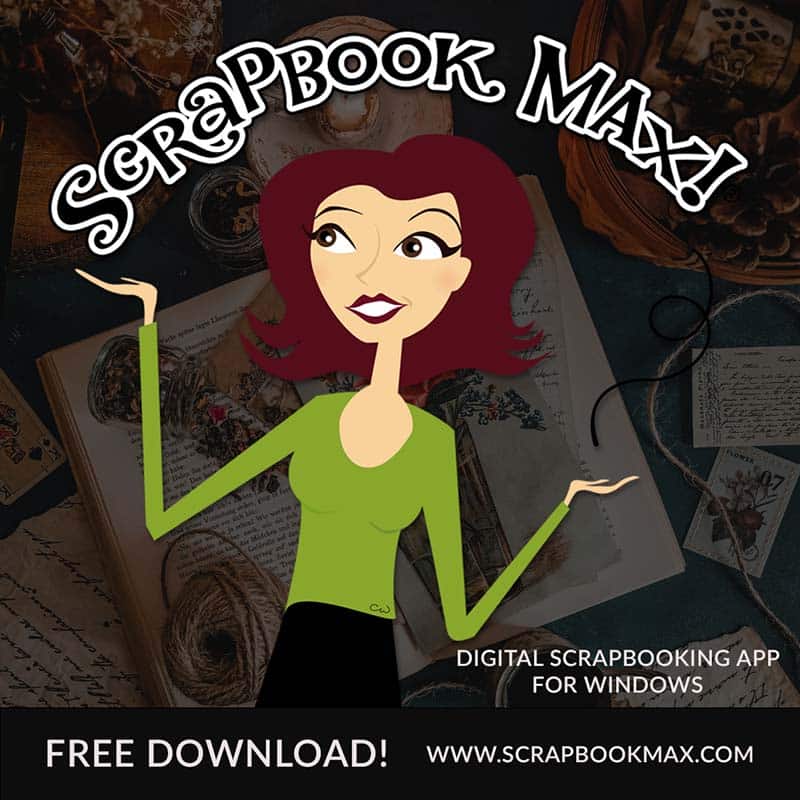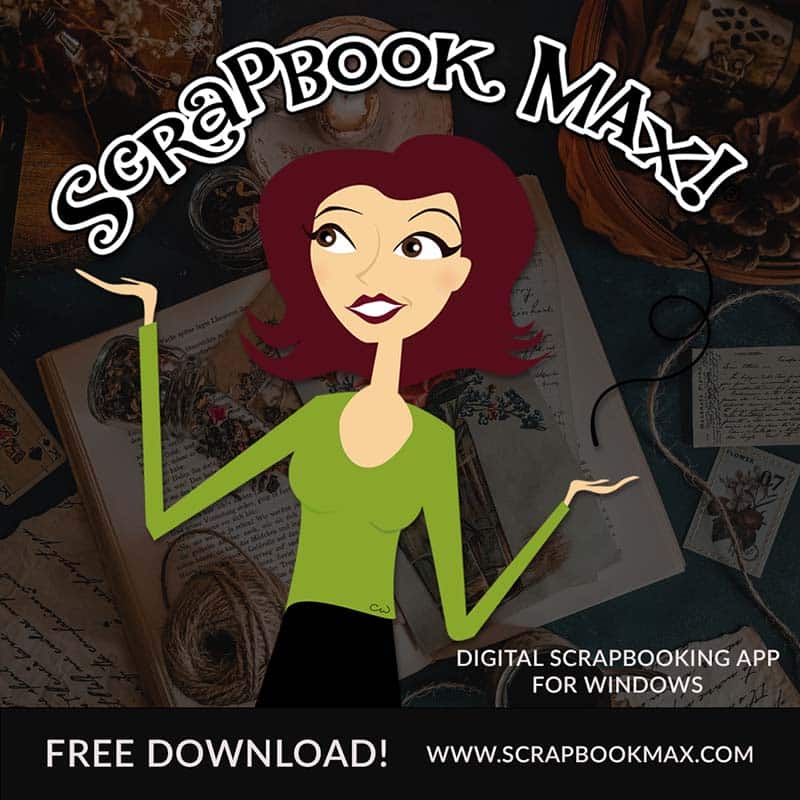 **NEW RELEASES!** – Scrapbook MAX! Digital Scrapbooking Kits and Templates Store
Great new kits are added to the Scrapbook MAX! Digital Scrapbooking Kits and Templates Store each month. Be sure to stop by and check out our awesome selection of embellishment kits and template sets, professionally-designed to work with Scrapbook MAX! digital scrapbooking software.
Below is a small sample of some of new kits recently added to the store by various designers:
Watch for the next issue of The Groove on April 1, 2011!