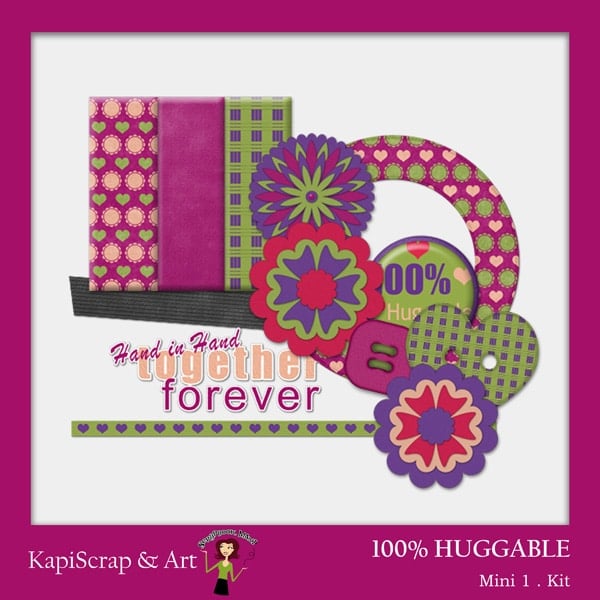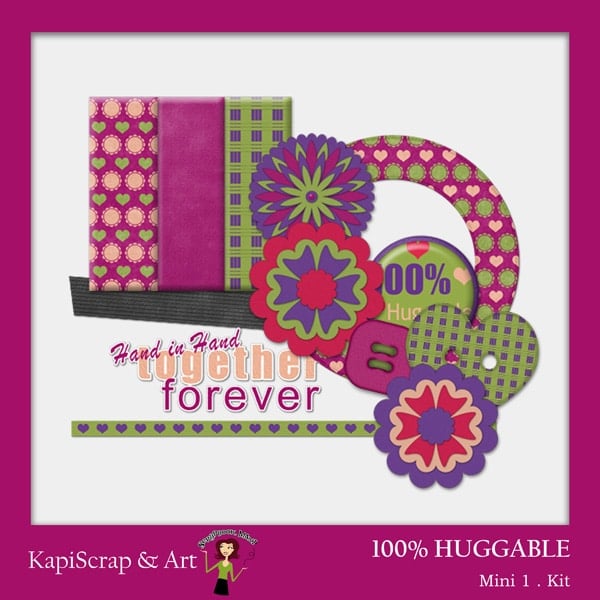 A "Challenge/Freebie" from KapiScrap  – Details Below!
Just in time for Valentine's Day, we have a special edition of The Groove hosted by Scrapbook MAX! Digital Kit Designer Sandrine Boaqueiro-Verdun (a.k.a. KapiScrap).
Below, you'll find a profile on Kimmyann and her favourite layouts using KapiScrap's beautiful content (be sure to click on the images to view them at a larger size!). You'll also find a challenge that includes everything you need to participate – a freebie mini-kit from Sandrine (perfect for Valentine's Day!) –  plus details about a week-long sale featuring KapiScrap's kits.
Read on and enjoy… and Happy Valentine's Day!
A Spotlight on Kimmyann
A page from Kimmyann,  using KapiScrap's A Taste of Summer Kit: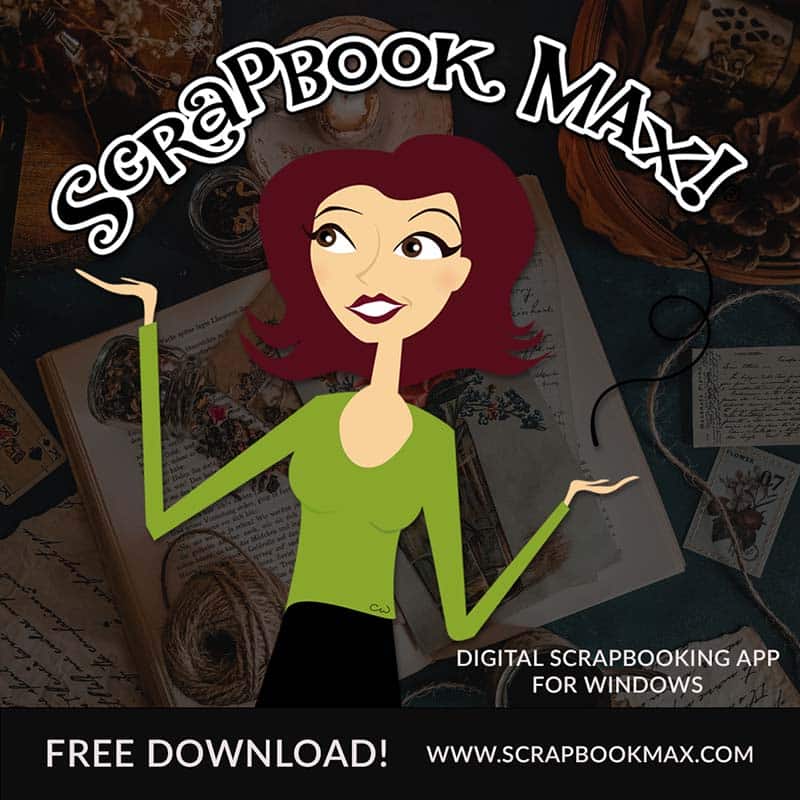 Hello – it's Kimmyann. I joined scapbookmax.com March 1, 2009. I was a paper scrapper looking for a cleaner, faster, better looking finished product and stumbled upon Scrapbook MAX!. I downloaded the trial version of the Scrapbook MAX! program and fell in Love with it. I had to have it!!
I have been a CT for several designers through the years and have been a CT for Sandrine (Kapiscrap & Art) since October of 2014.
Scrapping is my way to relax. I can sit down at the computer and start making a page and my mind stops worrying about all the stresses and issues from the day.
Thanks, Kimmyann! Here are some other incredible layouts made by Kimmyann using KapiScrap's kits:
With KapiScrap's Once Upon a Christmas Kit: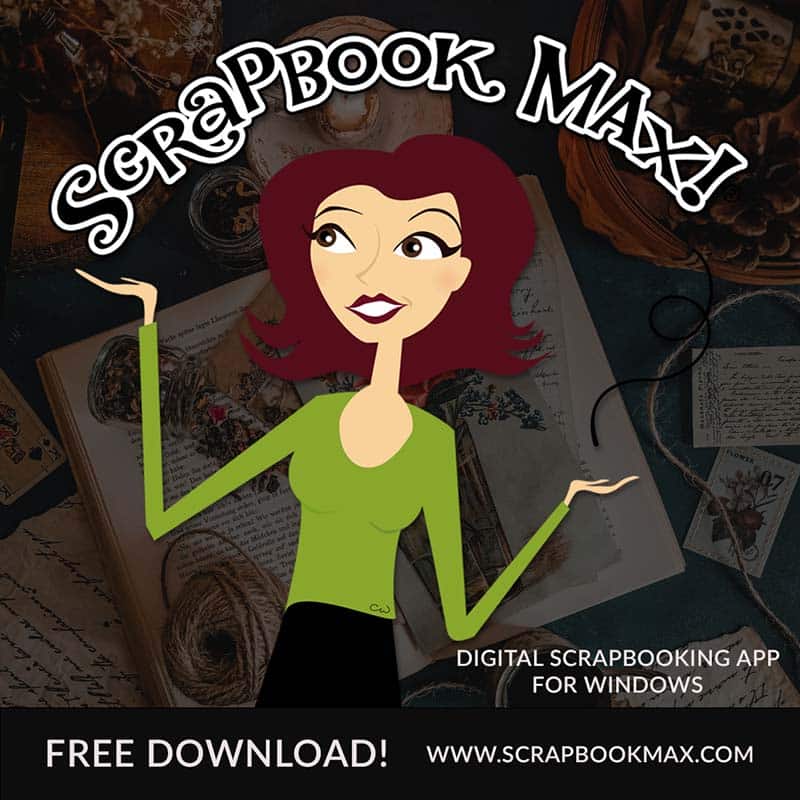 With KapiScrap's Once Upon a Christmas Kit: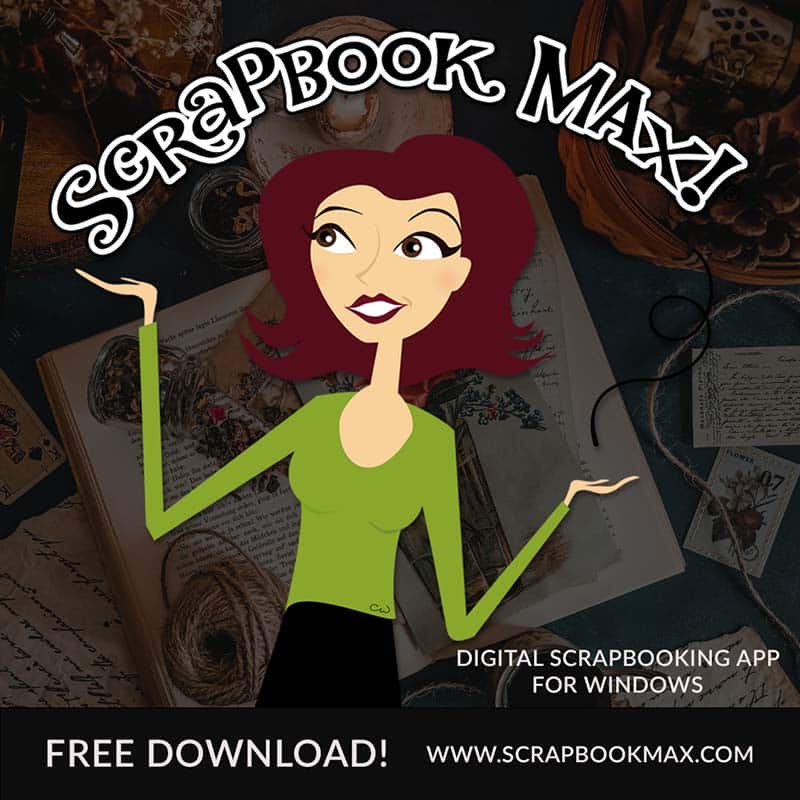 A Challenge and A Freebie from KapiScrap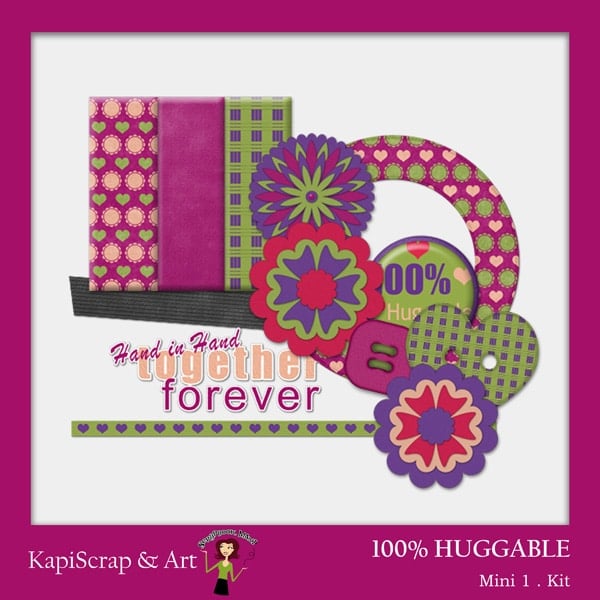 You're going to LOOOOOOOOVE this! KapiScrap is offering an absolutely stunning and totally adorable mini kit freebie and this simple challenge: make a page using every (awesome) item in the kit! (P.S. Look for the full 100 Percent Huggable kit — coming soon — to the Scrapbook MAX! Digital Kit and Template Store!)
That's it, that's all! To find and download the freebie and enter the challenge, please visit KapiScrap's Challenge Thread here:
http://www.scrapbookmax.com/forums/threads/23115-The-Groove-Special-Edition-February-Challenge
**And Now…SALE TIME!!**
So, you've been looking at KapiScrap's kits… and finding them more tempting than a box of Valentine's Chocolates? No Problem!
This week only, you can save 20% off on Sandrine's kits!  To get the discount, please visit Sandrine's category in the Scrapbook MAX! Digital Kits and Templates Store. Add a minimum of $5 worth of Sandrine's kits to your cart, then type in the code HUGS exactly as shown into the 'Coupon Code' field before checkout. You must type in the code at the time of purchase to get the discount. Hurry – offer is one week only and ends on February 16, 2016! Valid on new orders only.
Check out some of Sandrine's Favourite Featured Kits (click to view the store listing!):
**Thanks Sandrine and Kimmyann for your contributions to this special edition of The Groove! And hey everyone — please be sure to stop by the challenges that they and other wonderful Scrapbook MAX! members host in the Challenges and Contests Forum. There's always something new to learn and lots of fun to be had!**