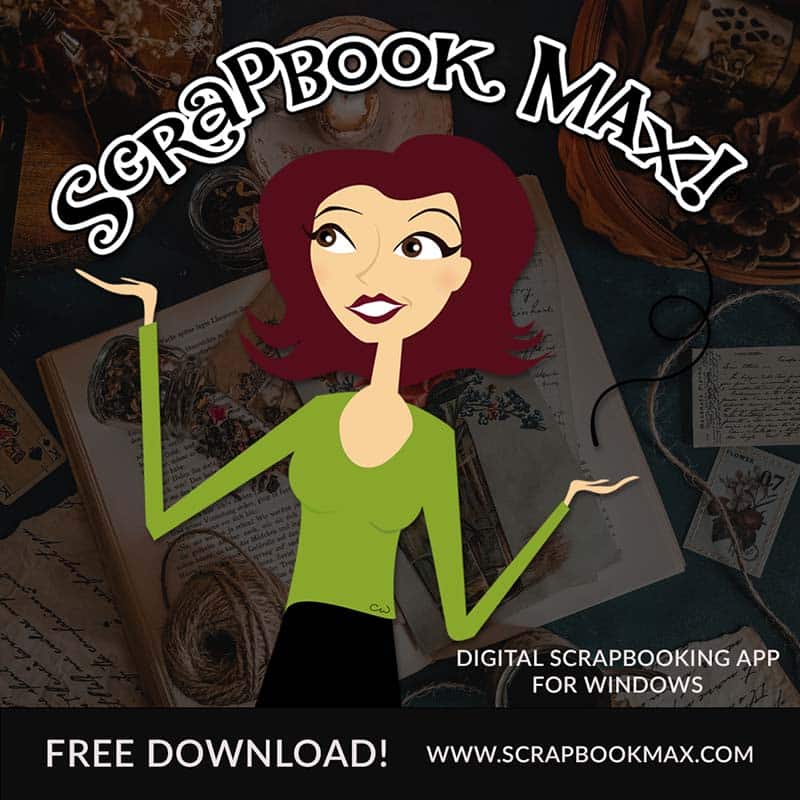 In the Groove
There are still a few great weeks of summer left and we plan to hold on for as long as we can! We've included some bright, summery layouts for you to enjoy such as tin tin's awesome beach layout above (love how the layout looks perfectly sandy!). Michelle McCoy's cute summer freebie mini kit will be perfect for your pages, and we're also highlighting some fun kits from the store that will add some color and punch. Read on for more details!
You'll also find a terrific profile on designer Michelle McCoy along with some of her layouts made by Scrapbook MAX! members. And don't forget to look for a discount on this month's featured kits!
Scrapbook MAX! Designer Profile
Meet Michelle McCoy, a Scrapbook MAX! Digital Kit Designer, and very active challenge host – often with multiple challenges on the go! Besides her creativity and great freebies and kits, Michelle is known for her friendly, helpful personality, her courage, and her ability to make everyone feel at home! Learn more about Michelle in the profile below and get a super-cute freebie when you participate in her challenge. Thanks for sharing, Michelle! 🙂
I'm thrilled to be the featured designer of the month and to be a part of the SBM community. My name is Michelle McCoy and I'm a single mom of two wonderful sons. I'm no longer able to work due to many medical conditions. I'm a Diabetic who recently had my right leg amputated. I also have heart disease, neuropathy, a rare skin disease and a kidney disease that requires me to be on Dialysis 3x a week to stay alive. It has changed my life, and I am grateful to have so much love, support, encouragement and positive thoughts from family, friends and from the scrapping community.
I got involved with digital scrap-booking while searching for a birthday card to print and came across Scrapbook MAX!. It looked interesting, so I went to the website, loved the community and the software! I've been hooked ever since and have been designing for almost 5 years now as Crafty Scraps. I am always trying to inspire others, whether they are first time scrappers or scrappers that have been creating beautiful things for years! My favorite kits are any with my snowmen in it! In my free time, I like to write poetry, relax with my kids and spend time with my furball – Boo Bear.
Here is a collage of a few of my favorite layouts made by the SBM community, using my kits:
Great collage – trust Michelle to get this creative! 😉 – and beautiful layouts Lori, Jana, Sandrine and Linda!
– The Groove Editors
The Groove Monthly Freebie Challenge
Each month a designer shares a freebie with Groove Readers and challenges you do to something fun with it! Find Michelle's "turtle-themed" freebie and "sticker" challenge here!
Note: The challenge takes place in the forums here. But because Michelle included two mini-tutorials, we thought we'd include it here, too. Feel free to use Michelle's tips in any layouts you are working on!
August 2012 Freebie Challenge hosted by Michelle McCoy
(To participate in the challenge, click here.)
Instructions:
*Download my freebie kit.
*Use one of the papers in the download on your layout.
*Add a title on your page making it look like a sticker. You can do this by adding a Caption (Object > Caption), and clicking on the Advanced tab in the Caption Properties box. Here you can adjust the outline. By making the outline white and very large (I adjusted the outline size to 30.9) your caption looks like a sticker. Here is a visual aid to help!:
Click on the above image to enlarge.
*Bring in another background from the my mini kit into your work space as a Paper Scrap or a Photo.
* Change colors if needed
* Now, change the shape from your shapes folder using these instructions:
Click on the above image to enlarge.
*You can use anything else on your page to finish it up.
*Upload your page to the gallery, then here in the post.
* Thank you for playing!!!
– Michelle
Get a Discount on Featured Scrapbooking Kits
Love the style of Michelle's freebie and the kits showcased in her cute collage above? You can get 10% off of four of Michelle's kits this month (pictured below) available in the Featured Content section of our store! All you need to do is add the kits to your cart, and use the coupon discount code MMC-AUG. Applies only to the kits found in the Featured Content section of our store, new orders only. Offer expires August 31, 2012.
New Releases in the Scrapbook MAX! Kit and Templates Store
Great new kits are added to the Scrapbook MAX! Digital Scrapbooking Kits and Templates Store each month. Below is just a small sample of some of new kits recently added to the store by various designers:
Summer Love
Is there anything more romantic than a beach wedding? We fell in love with fonzzy's beach wedding layout, especially her use of the gorgeous blue background. Its color said "the sea" and also contrasted beautifully with the lighter tones of the beach and bride's gown. Gorgeous!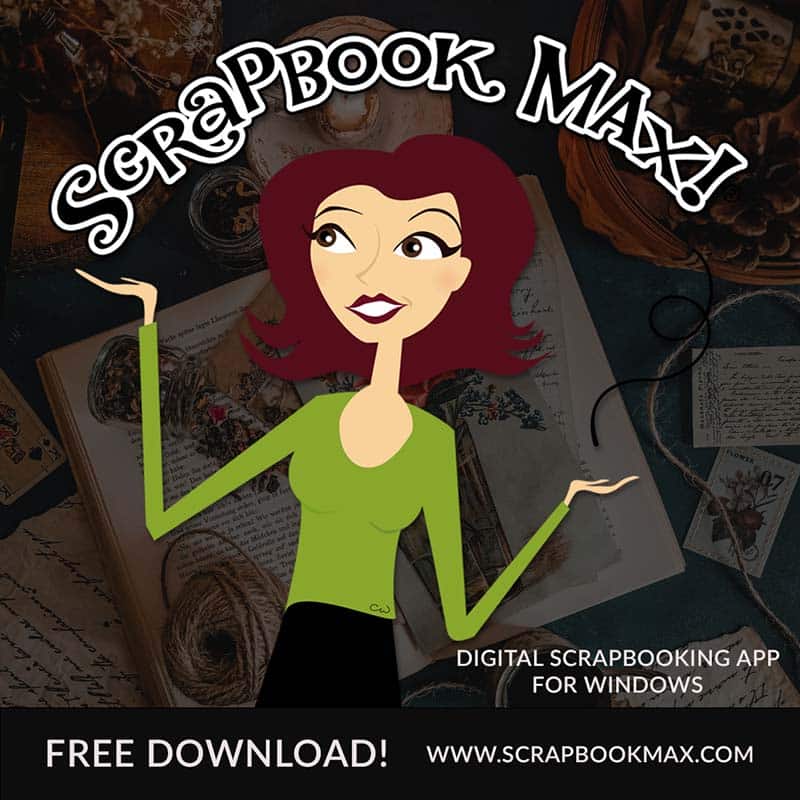 Look for the next issue of The Groove on September 1, 2012!