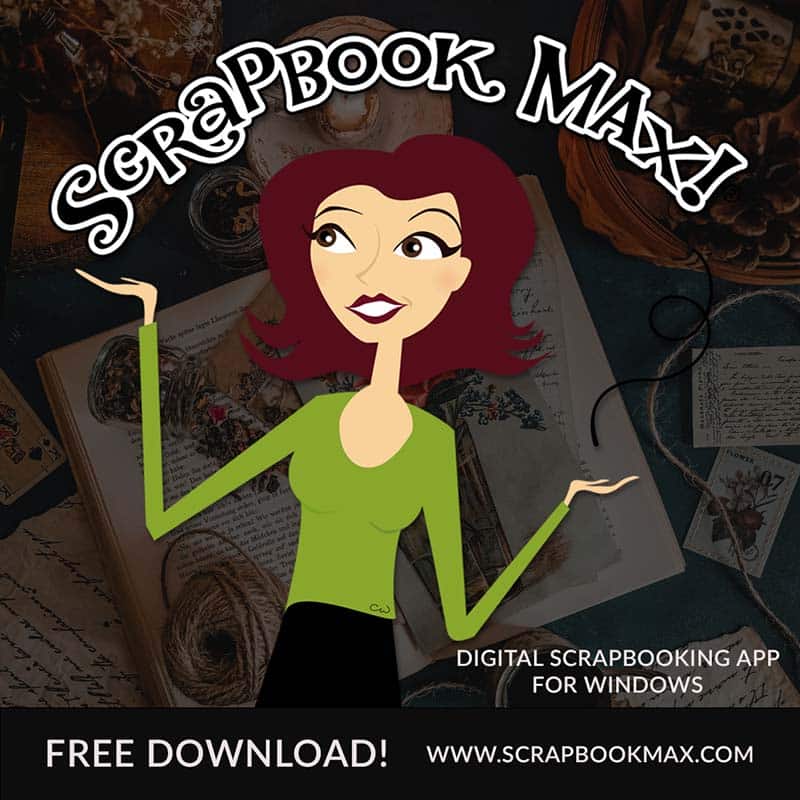 In the Groove
Summer time has arrived! Time to scrap days at the beach, long afternoons on the porch, summer hikes, games and other adventures! To get you all inspired, we've kicked off this issue with Kimmyann's Day at the Park. Love those summery, watermelon-like colors that evoke the tastes of summer!
You'll also find a scrapper profile focusing on Scrapbook MAX! designer extraordinaire Fiona Storey. Fiona's giving away a summer freebie, too along with a fun challenge. You'll also find a discount on featured kits, and more layouts to inspire your summer scrapping!
ONE MORE THING! There's a HUGE summer sale going on in the Scrapbook MAX! Digital Scrapbooking Kits and Templates Store! Read on to see how you can save a whopping 20% off your orders this month!
HUGE SUMMER SALE ON DIGITAL KITS!
From now until July 31, 2012 you can get 20% off on orders of $10 or more in the Scrapbook MAX! Digital Scrapbooking Kits and Templates Store. Choosing from any of the kits and templates in our store, simply add at least $10 worth of products to your cart, and type in the code SUMMER exactly as shown in the coupon code box before completing your order. This is a great time to stock up on kits for all your summer scrapbook projects!
Check out what's new and cool, use the coupon code, and save!
Note: Offer applies only to digital kits and templates sold in the Scrapbook MAX! Digital Scrapbooking Kits and Templates Store, on orders of $10 or more. Coupon code must be typed in before checking out. Valid on new orders only, expires July 31, 2012.
Scrapbook MAX! Designer Profile
Meet Fiona Storey, a Scrapbook MAX! Digital Kit Designer, frequent challenge host, and an inspiring and helpful force in the Scrapbook MAX! community since the year it all began, in 2006! Get to know a bit more about Fiona and what inspires her to dream and create her signature designs. Fiona has also picked a few layouts of YOURS that she thought deserved the spotlight. And, she's sharing a fun-in-the-summertime freebie and challenge with you! Thanks for sharing, Fiona! 🙂
I have only been designing since 2006. It all came about by accident, but then the best things always do! I was looking for a way to re-size my embellishments to fit on the handcrafted card I was designing, found Scrapbook MAX!and with hours I was totally hooked!
My designs have changed so much over the years, but I can not say I actually have a 'style' as such. I see a photo, an embellishment or more often than not a page that someone has scrapped and I go from there. My head is constantly buzzing with new ideas (most I never get around to making!)
My favourite scrapbook styles are vintage and romantic looking. I love flowers, lace, ribbons, bows and pearls, anything pretty and cute too!
My favourite all time designer is Silvia Romeo. I spend hours trying to design like her. She definitely challenges me to make new items and look at things in a different way. She really does the vintage look perfectly!
Currently I have several projects on the go (confused chaos works for me lol). I am working on a kit for the guys, a vintage kit, and I have something in the pipeline which is bright and cheerful. Diversity is always fun!
Some of Fiona's favourite pages by other Scrapbook MAX!-ers
This one is by Eye (Irene) – I love her style. She takes a kit and totally transforms it into her own unique style. She has given me so many great ideas for embellishments over the years just by the way she can think outside the box.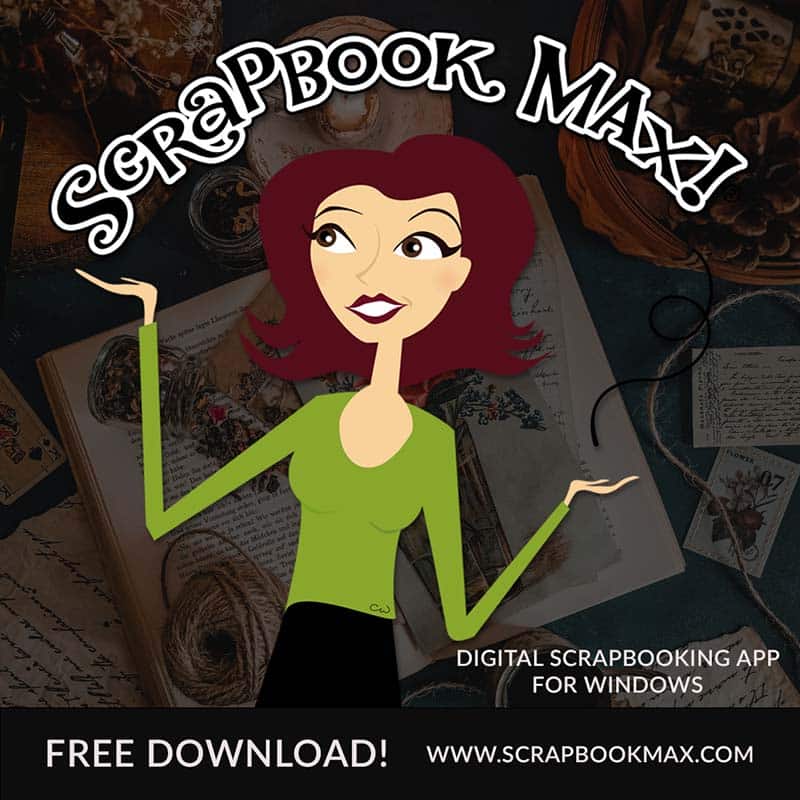 This is by Marion. I just love her sense of humour. She can tell a complete story on her pages with little effort.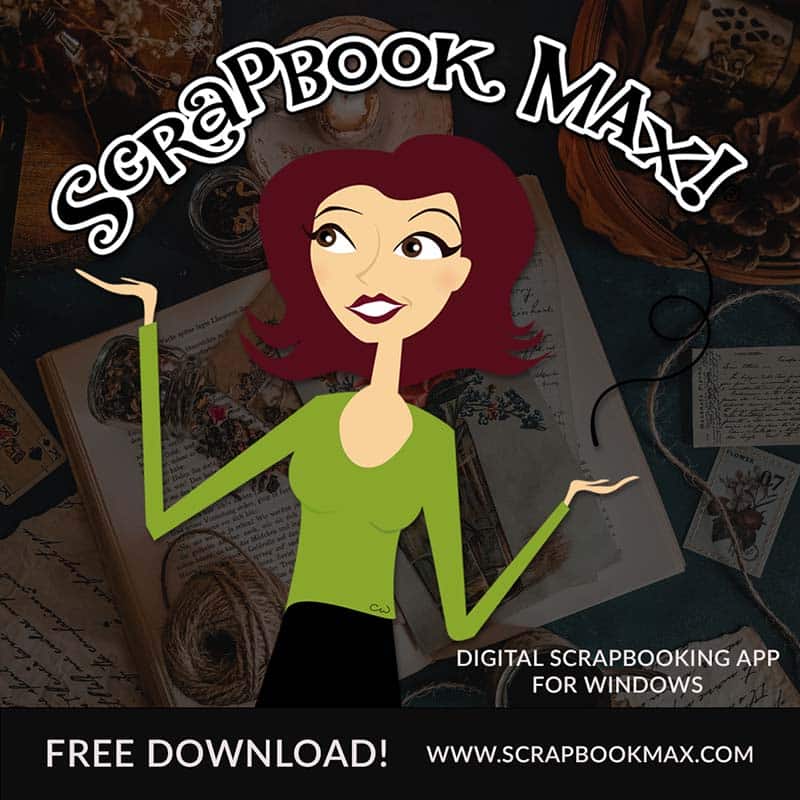 Finally, there's this one by Lindaathome. She is a scrapping machine! I love the diversity of her pages. Every single one is well thought out and balanced.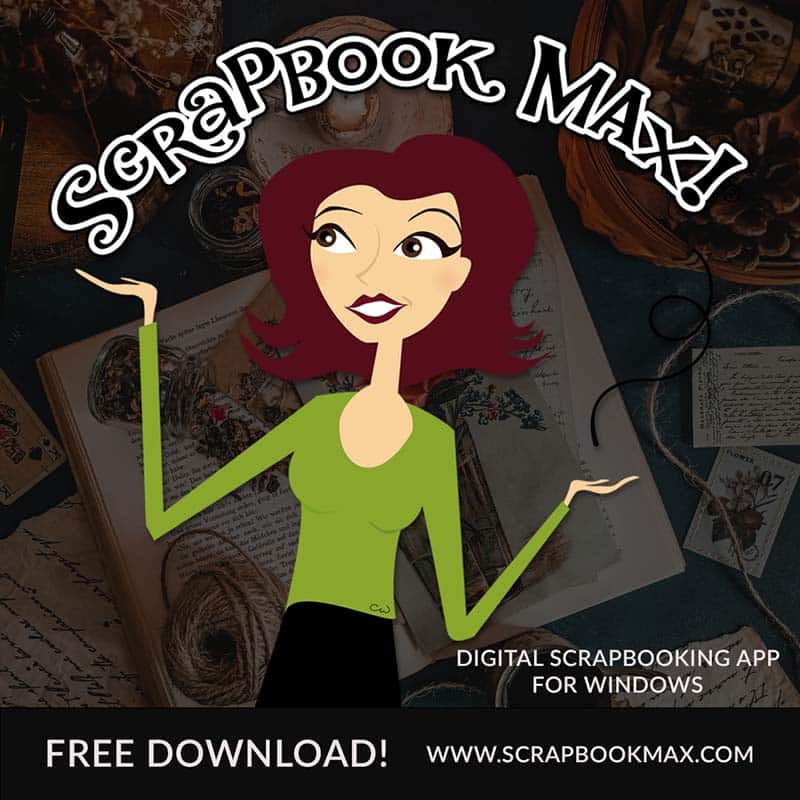 The Groove Monthly Freebie Challenge
Each month a designer shares a freebie with Groove Readers and challenges you do to something fun with it! Find Fiona's "Summer Fun" freebie and challenge here!
Save on Featured Scrapbooking Kits
This is your chance to get a few of our profiled designer Fiona Storey's favorite kits at a great discounted price! Four of Fiona's kits (pictured below) will be featured in our store all month long, and you can get them for 20% off! All you need to do is go to the Featured Content section, add $10 worth of kits to your cart and type in the coupon code SUMMER (mix and match featured kits and anything else in the store for your $10 order!).
Offer expires July 31, 2012 – full details above!
July 2012 Challenges
There's always something going on in the Scrapbook MAX! Challenges and Contests Forum! Here's what to keep your eyes open for:
July Challenge Schedule
July 1-31, 2012 – The Groove Monthly Freebie Challenge (Fiona a.k.a. Angelwithin)
July 1-31, 2012 – Designer Monthly Challenge (KapiScrap or KapiColors a.k.a Sandrine)
July 1-31 2012 – look for Michelle McCoy's "Scrappin' Challenges"
…plus there just may be an extra challenge or two in the mix!
GREAT DEAL ON SUMMER KITS!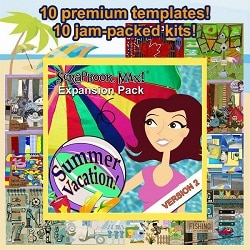 It's one of the greatest digital scrapbooking deals going! The 'Summer Vacation' Scrapbook MAX! 2.0 Expansion Pack has everything you need to make awesome summer pages – professionally designed summer-themed template pages, paper scraps, embellishments, and backgrounds! It's packed with digital content valued at over $100 – and it's yours for only $19.95!
Check out the What's Included page to see everything you get.
Please note that the Summer Vacation Expansion Pack requires Scrapbook MAX! 2.0.
Plunge Into Summer!
We love this mermaid-themed by Letha! How cool is this? Makes us want to dive right in and go swimming!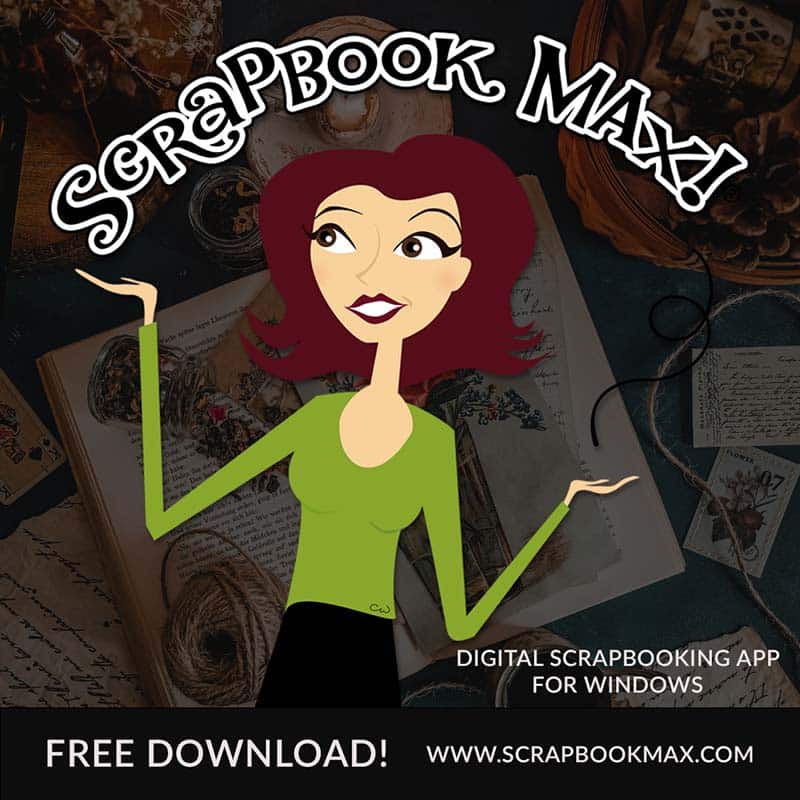 Look for the next issue of The Groove on August 1, 2012!