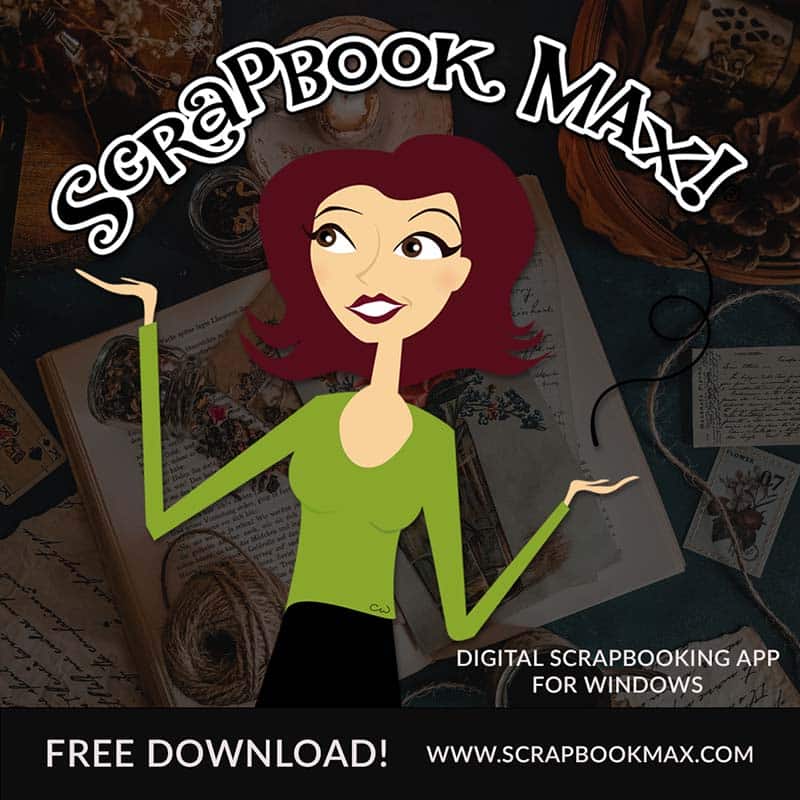 In the Groove
Read on to learn how you can get over $100 worth of new birthday-themed digital scrapbooking content for only $14.95!! Throughout the issue, we showcase just a taste of all the incredible items included in this amazing new pack. Plus, learn about a freebie you can get just by signing up for the Scrapbook MAX! community, and a free software update for Scrapbook MAX! 2.0 owners. We've also got a stunning freebie and challenge from designer Deanne Gow-Smith, and a fabulous offer on some of her elegant and creative designs. Don't miss this issue!
NEW! Birthday Bash "Mega" Expansion Pack
Introducing the NEW! Birthday Bash Expansion Pack for Scrapbook MAX! 2.0. This fun, festive collection is absolutely bursting with birthday-themed digital scrapbooking kits and coordinating templates. Sold separately, you would pay over $100 for everything included. But during the month of June 2011, you can get it for the special introductory price of only $14.95 US by using the link below!
Click here to learn more, and to find the Buy Now button to get this fantastic price!
Birthday Bash includes ten premium digital scrapbooking kits and coordinating template sets. We've even included a special bonus embellishment set with over 65 bonus birthday items! . It's perfect for scrapping anyone's birthday, from 0-100! (And as Groove readers, you're the first to hear!). If you know someone with a birthday 🙂 – you're going to want this pack! Offer ends June 30, 2011 – so be sure to hurry!
Special introductory pricing ends June 30, 2011. Use the special link to get this discount. Applies to new orders only. Cannot be combined with any other discounts or offers. Birthday Bash requires Scrapbook MAX! 2.0 software.
Free Software Update Available for Scrapbook MAX! 2.0 Owners
For all those who own Scrapbook MAX! 2.0, we have just released a new free update that includes performance enhancements and a couple of fixes for minor bugs. Be sure to update your software by going to Help > Check For Update in the Scrapbook MAX! menu, and follow the prompts to get the patch.
Get into the Party Spirit
Check out these kits included in the new Birthday Bash Expansion Pack for Scrapbook MAX! 2.0, and celebrate! Party (Michelle McCoy) is chock full of colorful papers and embies to make your birthday pages shine, and Numbers Up (Fiona Storey) includes super-cool number frames that you can fill with a "collage" of photos. Not only that, kits in this pack come with coordinating templates – "SURPRISE"!
It's His Birthday!
Looking for kits and templates to scrap his birthday? Then look no further than Birthday Bash! With great content for male birthdays-whether he's a brand new baby, little boy, teen, or forever young grandfather-you'll find fantastic items to scrap with! These kits by Michelle McCoy and Fiona Storey.
* * * *
The Groove June 2011 Freebie Challenge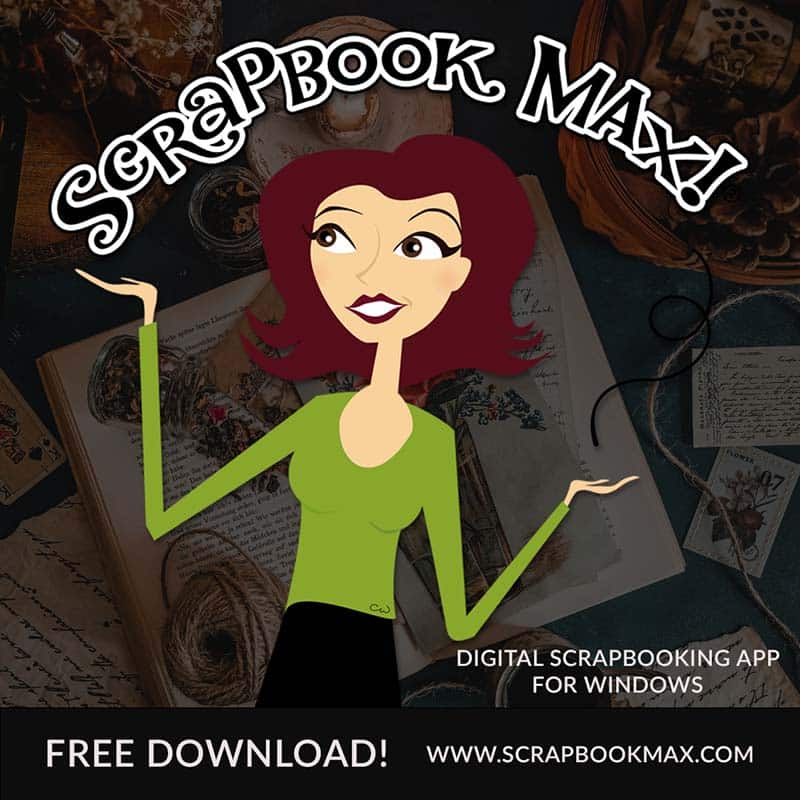 Each month, a designer offers a great freebie mini-kit and issues a challenge. All you need to do is download the freebie, create a layout that steps up to the challenge, upload it to the Groove challenge category in the gallery, and post a link to your layout in a reply to the challenge thread!
This month, Scrapbook MAX! kit designer Deanne Gow-Smith is offering you a stunning freebie kit and challenging you to work on Father's Day Theme. For all of the details please check out the June 2011 freebie challenge thread here.
June 2011 Featured Kits
Looking for kits with Deanne's signature elegance? Here's a few for your list, all found in our Featured Content section of the store! You can save 10% off these four featured kits by typing in the coupon code DGO-JUNE at checkout.
* * * *
Below are even MORE kits sets found in the new Birthday Bash Expansion Pack! (Click here to learn more about the pack and get an awesome discount price!)
It's Her Birthday!
Whether you are scrapping a page for your little fairy princess or your beloved great-grandmother, the kits and templates included in Birthday Bash have fantastic design inspiration! For instance, you'll love Birthday Fairy by Siobhan Kite, and Beautiful Birthday by Vicki Pasterik!
You're Invited!
We know you're going to fall head over heels for this Card making set by Diana Carmichael! Birthday Bash includes a template and coordinating kit for making printed birthday invitations, birthday cards, and thank you cards.Complete with instructions, fold lines, and inserts this will make your original card-making crafts a snap! not only that, the template pages are fully editable, so you can tweak, re-color, add and subtract and use is again and again!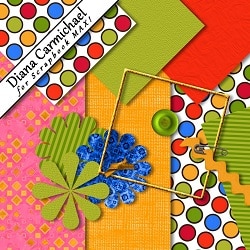 The Trendy Set!
This is the ideal kit and template set for scrapping teen and pre-teen birthdays, with fresh colours, hip design and fun embellishments (by Diana Carmichael – find it in Birthday Bash).
Every Party Needs a "Goody Bag!"
The Birthday Bash Expansion Pack for Scrapbook MAX! 2.0 is jam-packed with 10 premium birthday-themed kits and coordinating templates. But we know that no party is complete without a grab bag, so we've included a BONUS EMBELLISHMENT PACK with over 65 EXTRA BIRTHDAY ITEMS!. Learn more about Birthday Bash today!
Find out what's included in Birthday Bash and get a great discount price here!
A Freebie With a Birthday Spirit!
In the spirit of celebrating birthdays, Scrapbook MAX! is offering anyone who is signed up in the Scrapbook MAX! online community this terrific new freebie embellishment kit by designer Michelle McCoy. It will be emailed to you on your birthday if you have included your birthdate in your forum profile. If you haven't already, sign up for the community today – and if you have, all you need to do is wait for your special day to roll around!
Happy Wishes to One And All!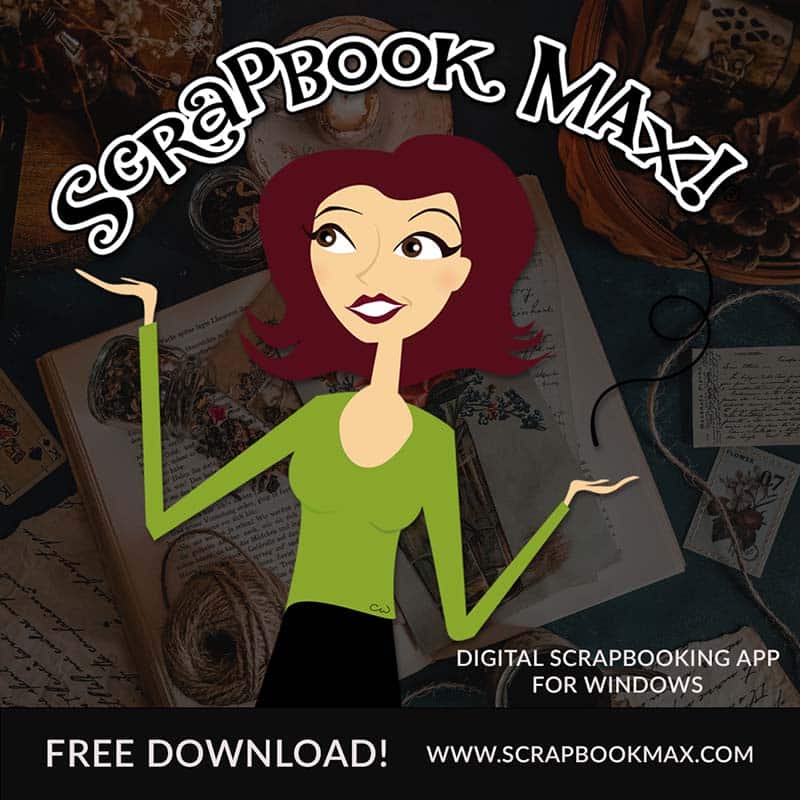 Look for next month's issue of The Groove on July 1, 2011!