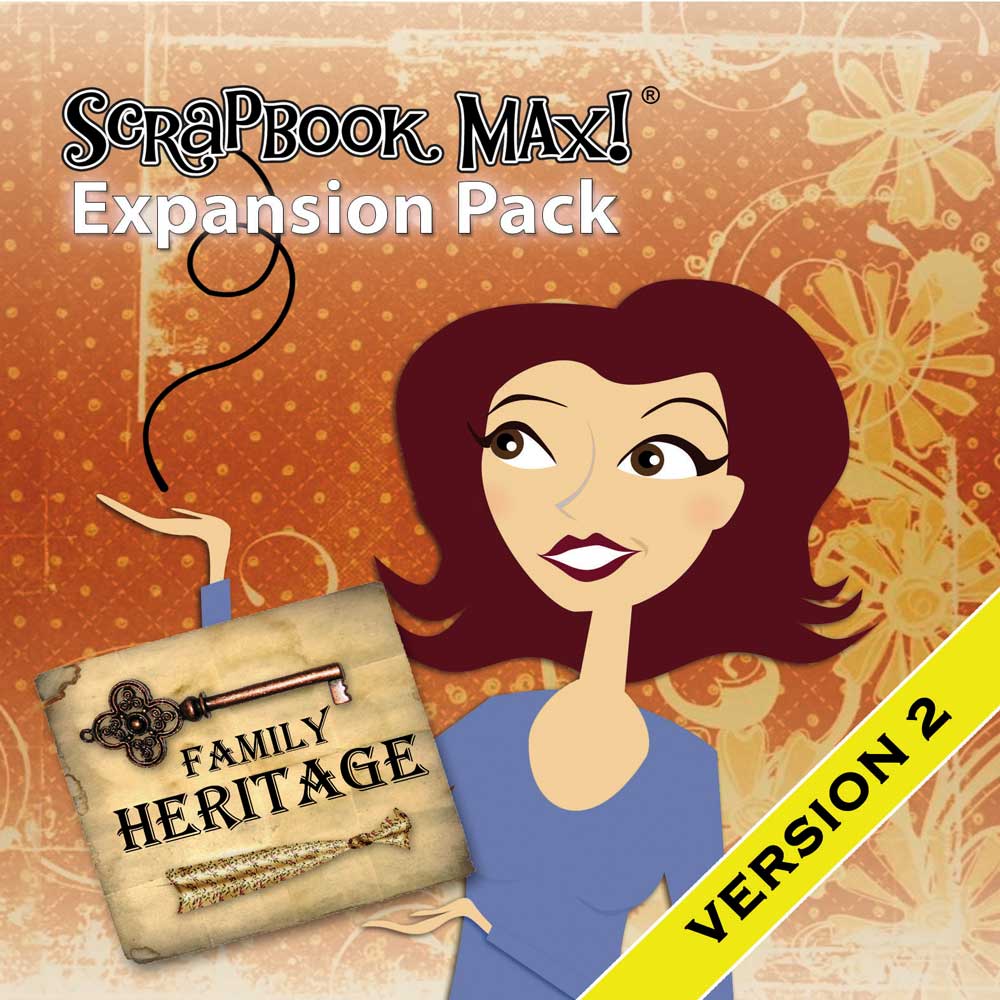 Family Heritage is a scrapbook collection with a range of styles and themes created to help celebrate the ties that bind family together. Whether you're looking to design a family tree, an elegant page with scanned photos and documents, or simply scrap contemporary family celebrations, you'll find stylish content and templates to make your vision come to life.
Created exclusively for use with Scrapbook MAX!, this elegant packs comes with 20 complete family themed scrapbook kits and 20 coordinating templates.
Share the Love of Family
Sold separately, you would pay over $200 for this lovely collection of kits and coordinating templates. But you get the following for the low price of only $19.95 (or $14.95 when bundles with Scrapbook MAX! software):
100 unique, customizable heritage template pages
758 embellishments
54 backgrounds
97 paper scraps
38 photo shapes
Reunions, Genealogies, and Family Moments
Every family comes with an interesting story. Whether you use the templates and kits to document detailed family histories, or simply to share moments going on right here and now in your family life, the stylish, unique content in this collection will inspire you.
Below is a sample page from each of the twenty included templates for just a taste of what you can create:
This is just a taste of the Family Heritage collection – you get so much more in this wonderful family-themed pack!