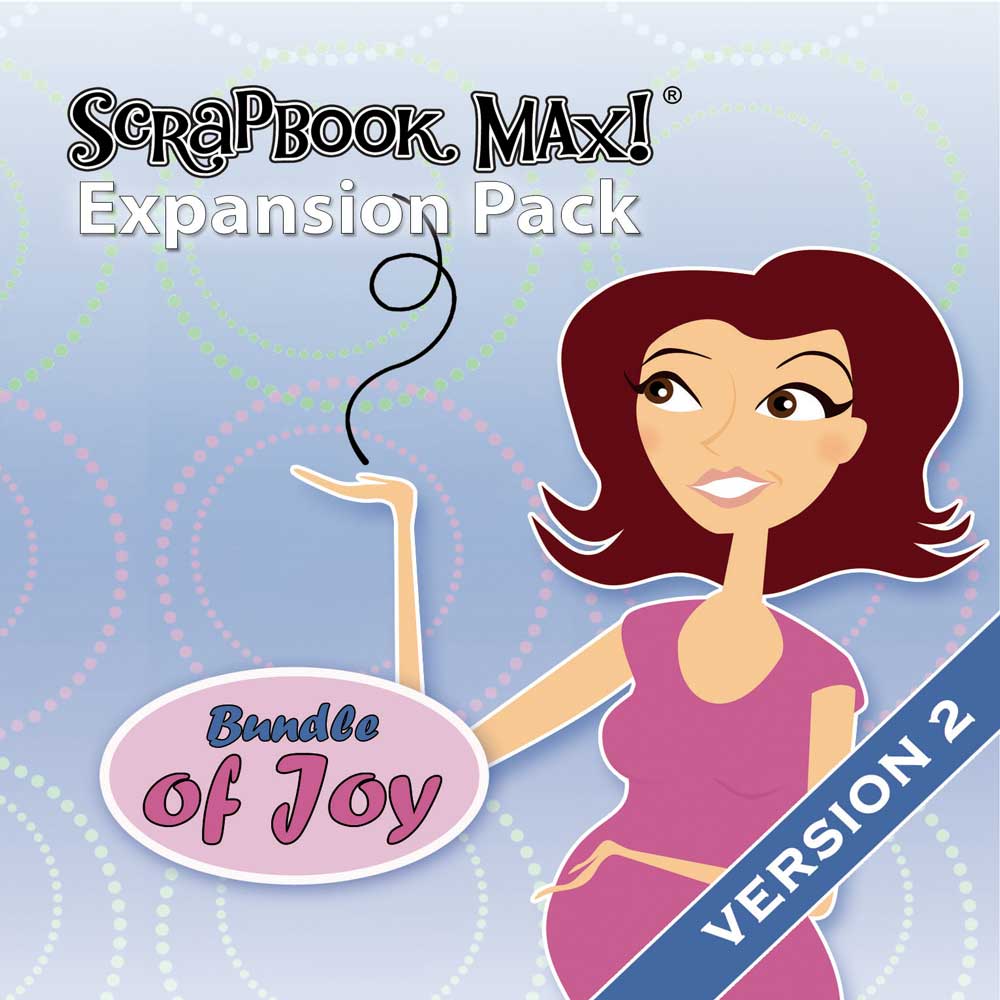 Bundle of Joy is a cheerful set of adorable baby themed digital scrapbook kits and templates. It has designs for baby birthday, bath time, bedtime – even everything you need to make chic scrapbook baby announcements and shower invitations!
Baby Is Here – Spread the Joy!
Created exclusively for use with Scrapbook MAX!, this super-sweet pack contains an impressive 20 complete scrapbooking kits and 20 coordinating templates – all for just $19.95.
Layouts and Kits For Precious Memories
Sold separately, you would pay over $200 for this lovely collection of kits and coordinating templates. But you get the following for the low price of only $19.95 (or $14.95 when bundled with Scrapbook MAX! software):
100 unique, customizable baby-themed template pages
1000+ embellishments
150+ backgrounds
80+ paper scraps
19 photo shapes
Everything You Need for Baby Scrapbooks
There are so many special moments when it comes to baby and a growing family. The templates and kits in this collection were designed to help you capture and share them all. Of course, you can always edit, tweak, and mix and match the content in this set to perfectly suit your baby theme.
Take a look at a sample page from each of the twenty included templates to get a taste of what's possible:
Remember, there's so much more to play around with as you scrap with this jam-packed collection!