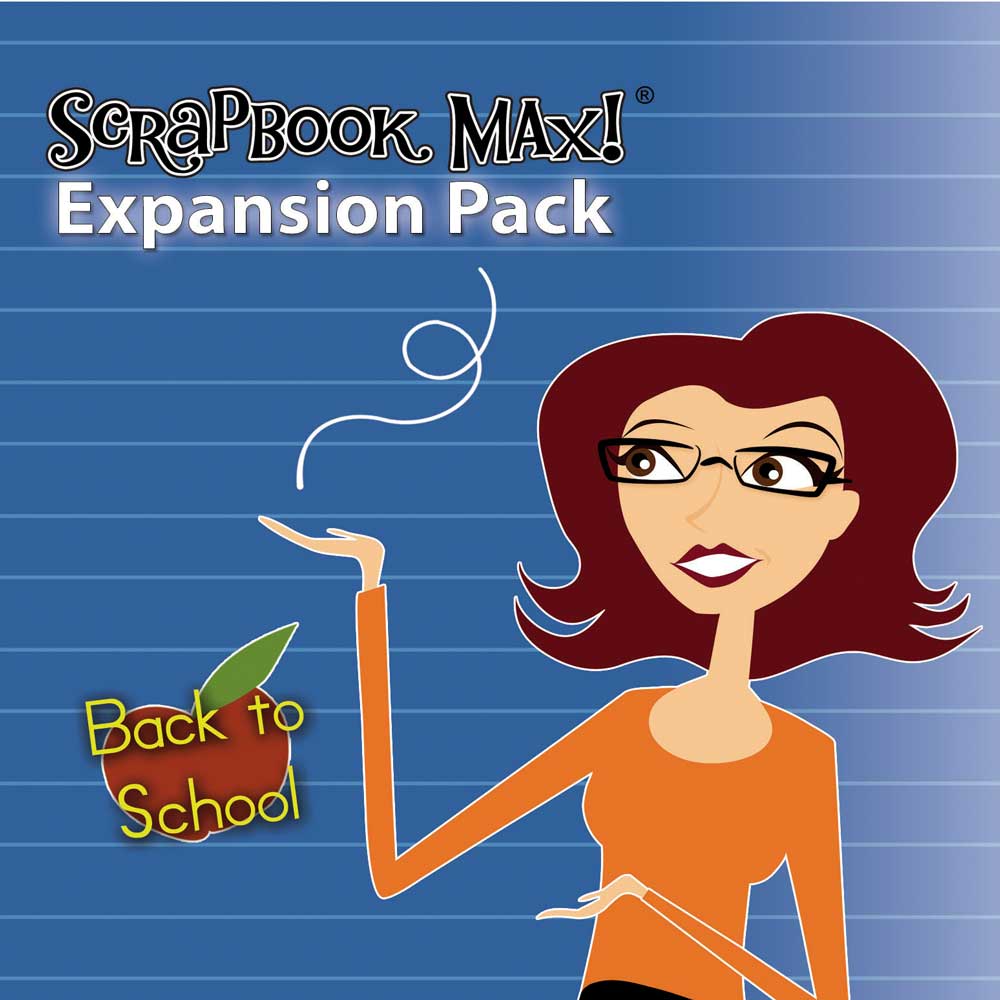 Back To School is a bright, fun collection of school themed scrapbook kits and templates to help you scrap special school moments. Your kids can even use the content to jazz up homework and class projects! Created exclusively for use with Scrapbook MAX!, this colorful pack comes with 25 school-themed kits and and 25 coordinating templates – plus a bonus "digital school sticker" pack for extra flair.
Ace Your School-Themed Pages
Sold separately, you would pay over $200 for this 'school smart' collection of kits and coordinating templates. But you get the following for the low price of only $19.95 (or $14.95 when bundled with Scrapbook MAX! software):
125 unique, customizable school-themed template pages
1000+ embellishments
130+ backgrounds
360+ paper scraps
130+ photo shapes
School With Scrappy Fun
Science and art, sports and academic awards, first days and graduations – there are so many special school moments to celebrate and remember. (The student in your life may even enjoy using the kits and templates to lend finesse to a cover page or digital portfolio!) The unique, amazing kits and templates in this collection, designed in consultation with professional educators, will help you to honor (roll) each amazing event and project!
Below are sample pages using a variety of templates and kits from the Back To School Expansion Pack – just a taste of all the amazing possibilities!