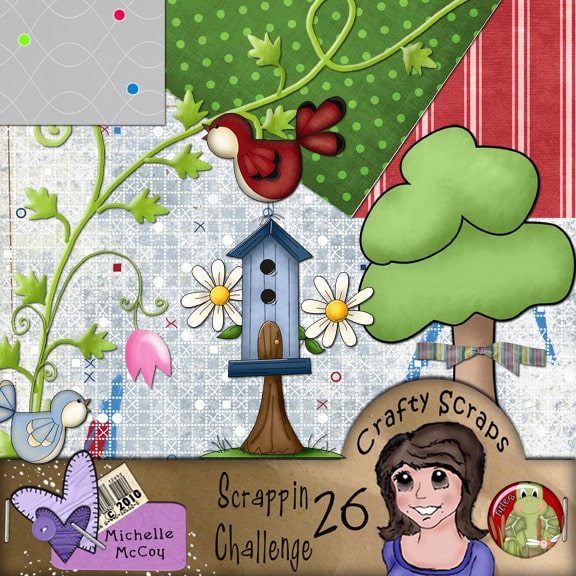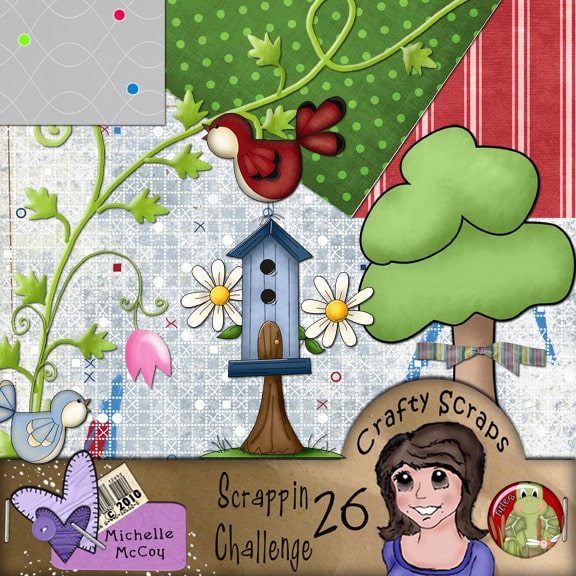 This week's Weekly Challenge from Michelle McCoy:
"I decided we are going to have fun with Titles…your choices are in a Text file in your download (found in the challenge thread)…Please make sure your page shows the title you picked and scrapped about…Only use the mini kit provided….YOU CAN make new things from items in the mini and YOU MAY change colors…Post your layout in our gallery under the right category and then post it here for all to see…At the end of the week, ALL participants will get a freebie from me and a Challenge Flair!"
This sounds like fun! The image in this post is of the cool goodies you get just for participating (WOW!). To get in on the fun and join the challenge, please click here.