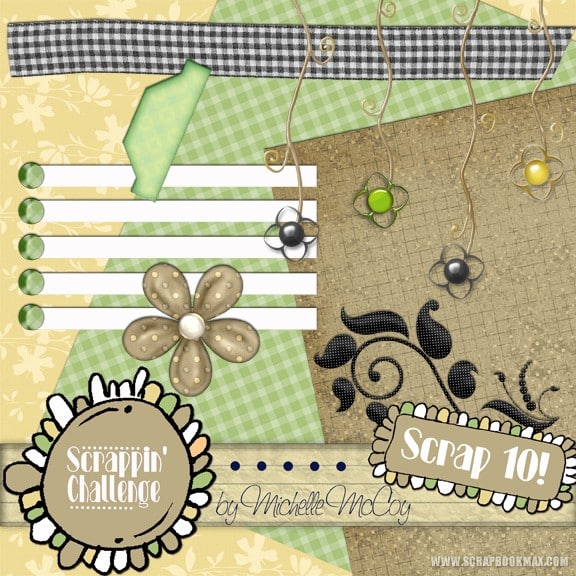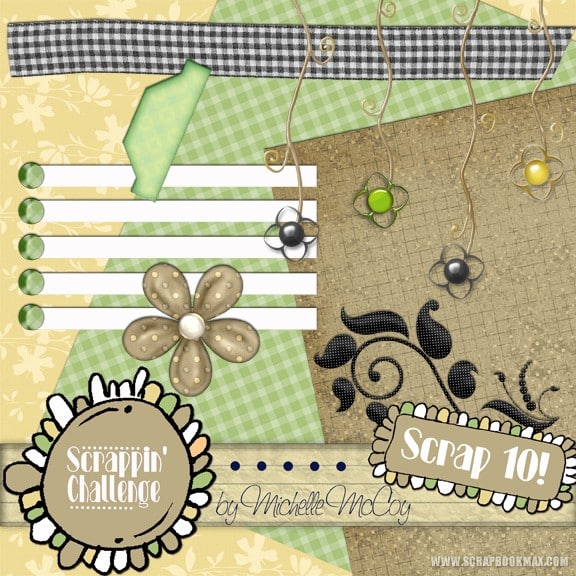 Weekly Challenge – October 3, 2010 – by Michelle McCoy
"I want to take you out of your comfort zone and dare you to do some thing a little different this week. This week's challenge is about papers.
You can create your own backgrounds by using different papers (eg as stripes, curves etc), cut out shapes to use as embellishments or mats. Layer them on top of each other and play with the blending modes, change the hue or recolor them completely.
Your challenge this week is to create a layout usingc(at least) 10 different papers. You may use a paper more than once but there must be 10 different ones used (if you recolor a paper it counts as a new one). You must also use at least 3 items from this mini kit….
Post your layout in the designer challenges in the gallery and then copy and paste the second link under your layout and paste it here for all to see…
At the end of the week, I will pick two winers to receive a prize from me…BUT everyone will receive a new Flair Button….Let's see what you come up with…:p"
– from Michelle McCoy