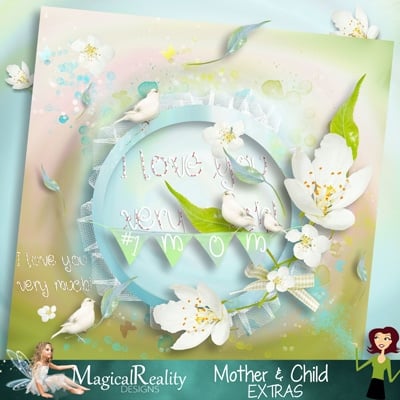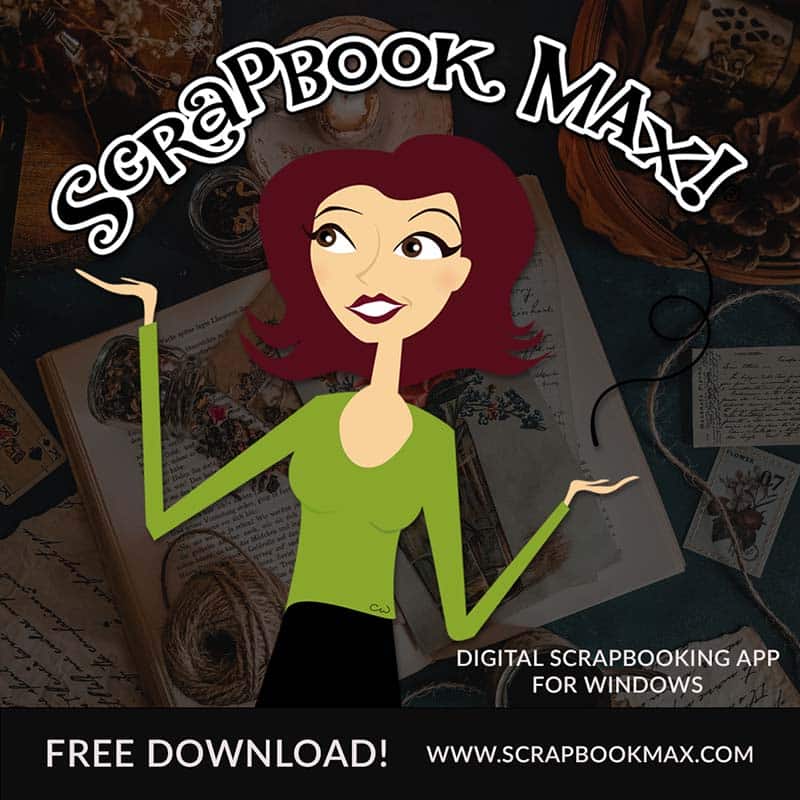 In the Groove
In May, we celebrate spring, beauty, and of course Mother's Day! We hope you enjoy this inspiring issue packed with gorgeous vintage layouts, Mother's Day-themed freebies, awesome discounts, recent challenge winners, and more.
The beautiful layout above was shared by makeyesup in the Scrapbook MAX! Gallery – stunning!
Meet Scrapbook MAX! Designer Katherine a.k.a. MagicalReality Designs
I am Katherine aka MagicalReality Designs. I was born in Warsaw, Poland and moved to Canada at the age of 9. I live in Ontario with my hubby, two kids and a beautiful 1.5 years old German Shepherd named Codey. I have been a digital designer since 2007. I am in love with digital graphics, digital painting, and photography. My designs are known for a mix of magical and realistic elements – I guess that is where my designer name comes from. If I am not designing I enjoy doing hands-on crafts with my kids or anything outdoors, but I always have my camera with me! I also just realized that the first scrapbook software I ever bought was Scrapbook MAX!….haha…and never in my dreams did I think I would be selling my designs here. People always ask me how do you come up with the designs ideas? Honestly… I don't know! I never know what I will create and usually I work on 3 or 4 different designs at once. I hope you enjoyed learning a bit about me, and please take advantage of my few favorite kits on sale (see below for details)!
The Groove Monthly Freebie Challenge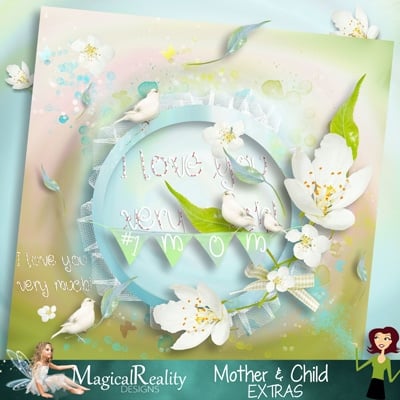 Each month a designer shares a freebie with Groove Readers and challenges you do to something fun with it! Find Katherine's "Mother and Child" freebie and motherhood-themed challenge here!
(Challenge participants will also find a special "bonus gift" from Katherine in the challenge thread in Mid-May – another great reason to take the challenge!)
Psst! Love the "Mother and Child" Freebie? Look for the full versions coming soon in Katherine's category of the store!
Some of Katherine's Favourite Designs – Save 10% this month!
Explore Katherine's designs, and save on a few of her favorites! The four kits below are found in our Featured Content section of the store! You can save 10% off by adding any of these four featured kits to your cart and typing in the coupon code MAY-KAZ at checkout. Offer is valid on new orders only from the Featured Content section – expires May 31, 2012.
Spotlight on Challenge Winners
Well, everyone's a winner just for joining a challenge! But we wanted to put the spotlight on two very special layouts from Deanne Gow-Smith's recent mid-month challenges that sparkled with creativity!
March Mid-Month Challenge – Winning Layout by Cheesepiece
The Challenge: MAKE/SHAPE YOUR OWN EMBELLISHMENTS and MAKE YOUR OWN "BACKGROUND PAPER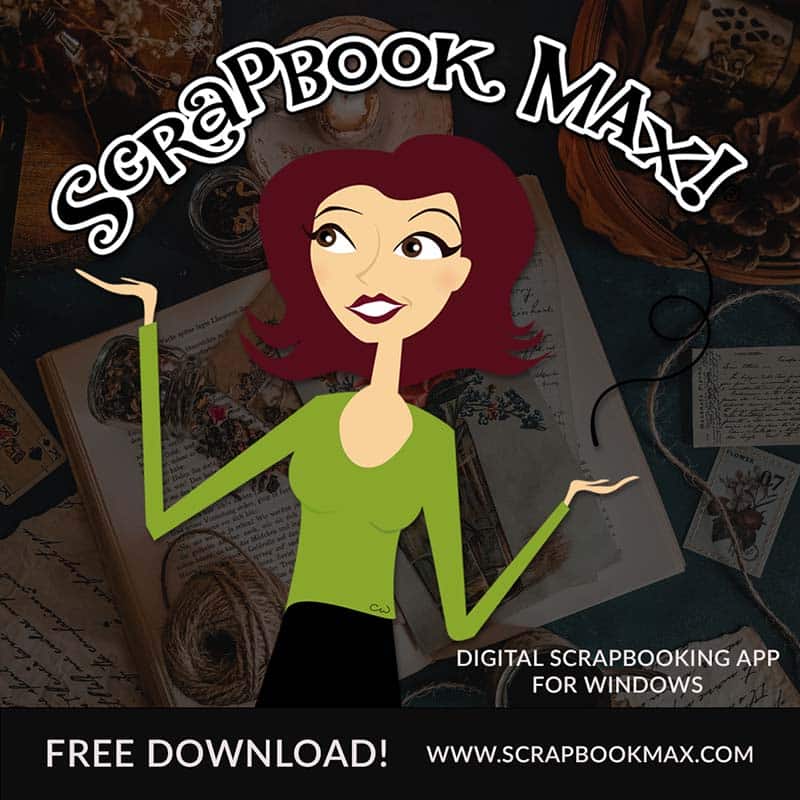 From Donna a.k.a. "Cheesepiece"
"I am delighted, flattered and honoured to be chosen as the winner of Moonbeam's Mid Month Challenge for March….I love joining in the Challenges, and learn so much from them. They have boosted my confidence greatly, not to mention the friends I have made in the Forum.
I am really pleased with how my LO turned out. I chose the shape first, tried out a few different ways to use it. As I played with the shape the idea for the page popped into my head. I messed around with colour and transparency, I used the same shape four times, inverting it and erasing parts of it. I chose my photo and added text. The butterfly was one shape used twice. I added shadow, duplicated it, re-coloured for the top of the butterfly. The result was very pleasing to me and so easy to create.
For all you ladies out there who have yet to join in a Challenge, I say go for it. You can learn so much and have fun at the same time."

April Mid-Month Challenge – Winning Layout by SBM Diane
The Challenge: TURN THIS "BORING" KIT INTO SOMETHING BEAUTIFUL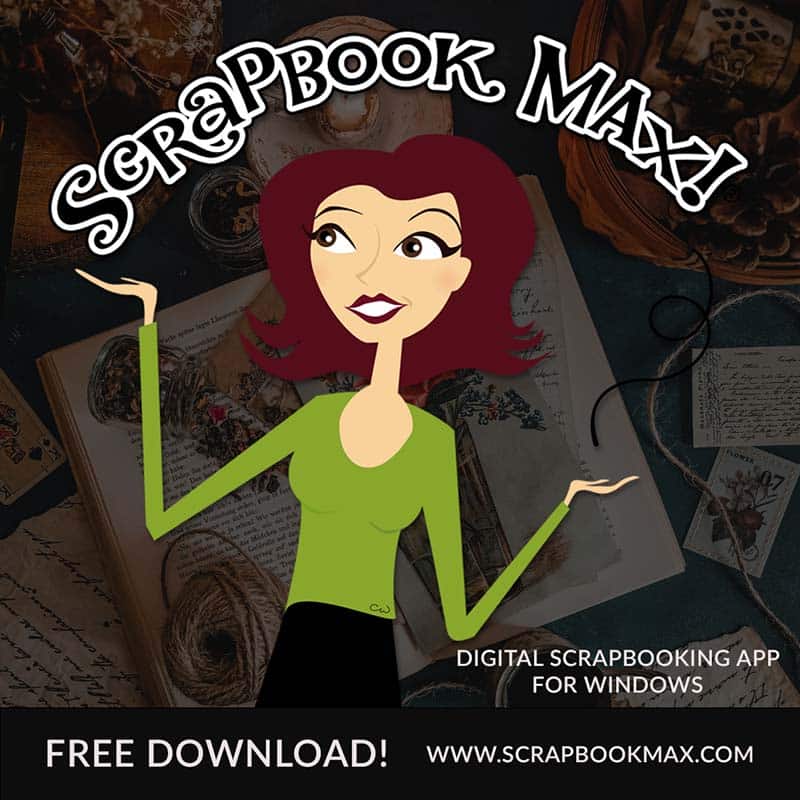 From Diane a.k.a. "SBM Diane"
"Thank you for the challenge Deanne! Everyone did such a beautiful job with the layouts and colors that I had no idea what I was going to create. Then, our two year old decided to jump on my lap and take a nap and gave me my color choice. I had a tough time getting the caramel color to match, but I like how it turned out. "
May 2012 Challenges
There's always something going on in the Scrapbook MAX! Challenges and Contests Forum! Here's what to keep your eyes open for:
May Challenge Schedule
May 1-31, 2012 – The Groove Monthly Freebie Challenge (Katherine a.k.a. "Magical Reality Designs")
May 1-31, 2012 – Designer Monthly Challenge (Fiona Storey)
May 15-31, 2012 – Mid-Month Challenge (Deanne Gow-Smith – approximate start date is the 15th)
A Family Story Goes On…
Last month, Kaye shared some stunning pages inspired by family photos she discovered in her parents' photo collection. Here is another layout from this collection. Not only are the photos and layouts beautifully arranged, the journalling makes the page a true family keepsake. Get inspired to scrap your family's story!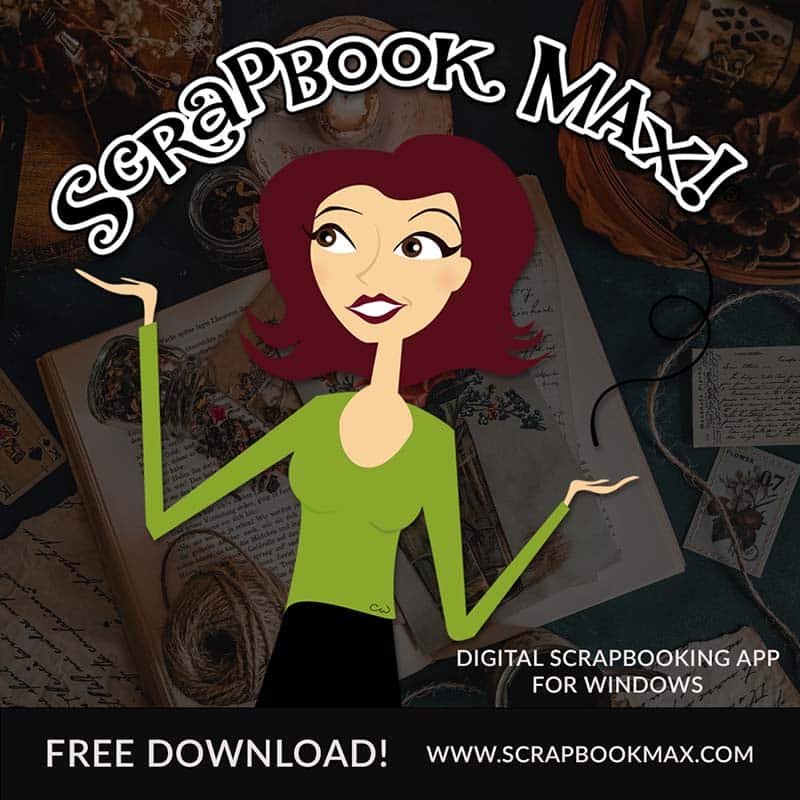 Look for the next issue of The Groove on June 1, 2012!