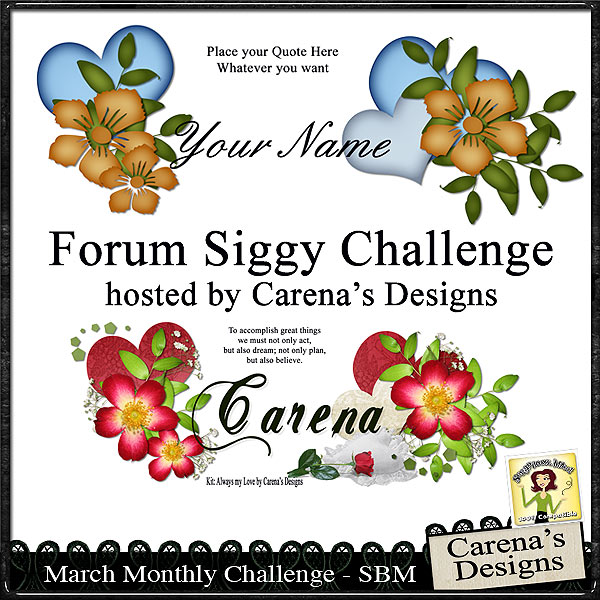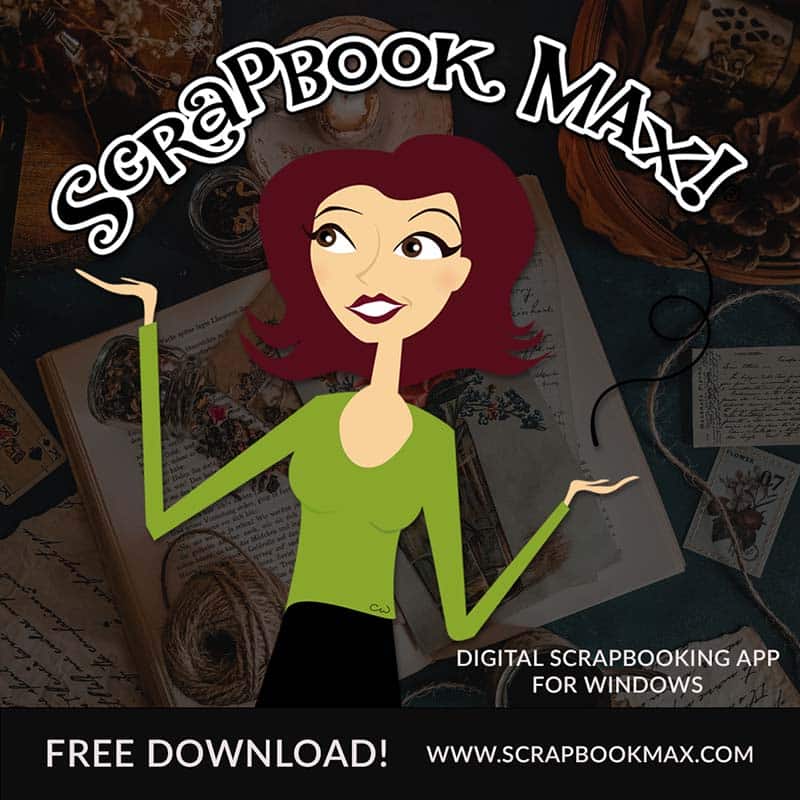 In the Groove
We have lots of exciting things for you in The Groove this month (including some cool "green" layouts to celebrate the month of March)! You'll find a special spotlight on popular Scrapbook MAX! designer Deanne Gow-Smith! Deanne shares her scrapbooking story, talks about a few of her favorite layouts from Scrapbook MAX! members, and invites you to inspire her next kit design (with free kits just for making a suggestion!) More details are below!
We've got the scoop on two exciting and creative month-long challenges, hosted by Sandrine Boarqueiro-Verdun and Carena Scott. And you'll also find a discount coupon to use in the store!
Scrapper Spotlight: Deanne Gow-Smith
Meet Deanne Gow-Smith, a longtime member of our Scrapbook MAX! Design Team. Below, she shares some of her story, and what she loves about Scrapbook MAX!.
Hello Fellow Scrapbook MAX!-er's and Groove readers, Let me introduce myself to those of you that don't yet know me. My name is Deanne Gow-Smith, a.k.a Moonbeam. I've been around Scrapbook MAX! so long I'm part of the furniture! 🙂
The day I discovered Digital Scrapbooking 6 years ago literally changed my life. Before I knew it, I became a designer at Scrapbook MAX!, and now that's what I do! I'm not a computer whiz, but Scrapbook MAX! software is so unbelievably easy to use and yet so great in what it does, I LOVE it! In fact when I recently opened my own Online Scrapbook store I had quite a few requests from other scrapbooking software companies to feature their products on my website. They GAVE me FREE downloads of their software to try, so I could review them and possibly promote them on my site. I did try them and they were very good! BUT – guess what? They didn't compare at all to my dear "Max" ( my affectionate name for Scrapbook MAX!)
In my opinion, with this incredible program, the online community and support, and the learning challenges, anyone can become a great scrapper. For those who haven't ever posted their pages in the Scrapbook MAX! gallery yet – c'mon! We'd love to see what you've done. From a designer's point of view, it never ceases to amaze me how with just one kit, 20 people can create 20 different layouts.
Don't YOU love looking at the Gallery? I get so much inspiration from seeing what everyone does there. Take a look, and don't forget to post your own work and get in on the fun!
– Deanne
We asked Deanne to share her favorite layouts recently posted in the Scrapbook MAX! Gallery, and what she liked about them!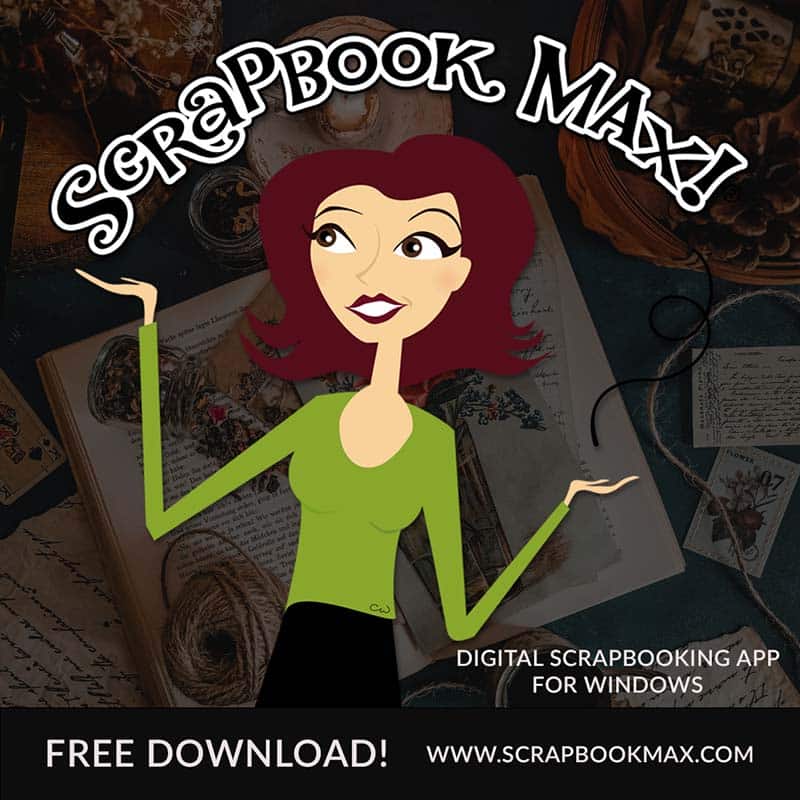 I loved this layout by Cheespiece. Why? I felt cold looking at it! I love the softness, the muted frame and the way there are so many complimenting fonts … and that photo! Now I forget the cold – that face melts hearts.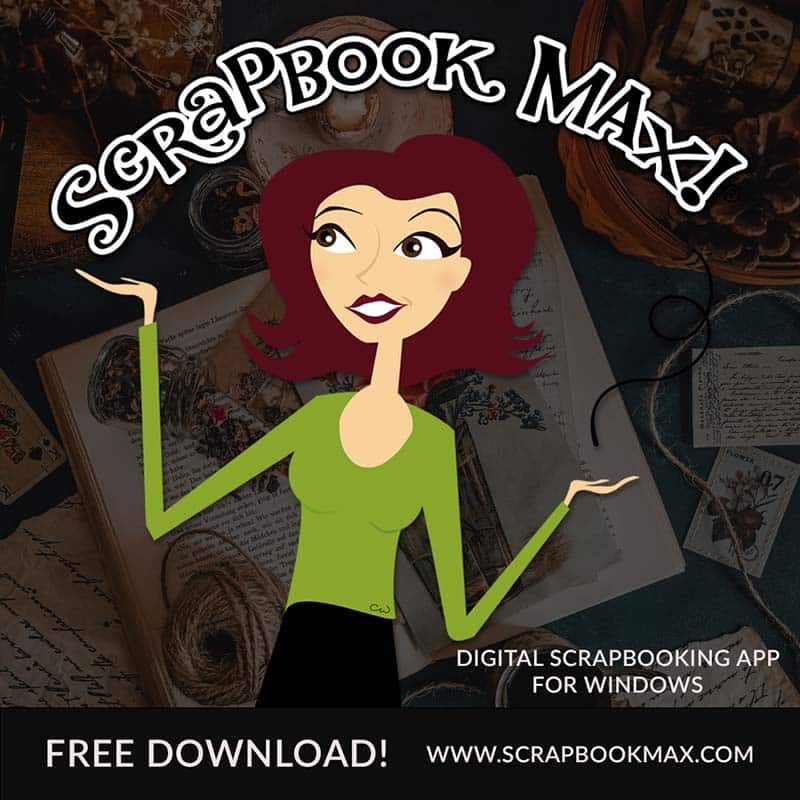 Really – how cute can you get? It appeals to me also because I live on a farm, too – a Beef cattle farm. Hope you're not going to eat him, Kimmyann!! 🙂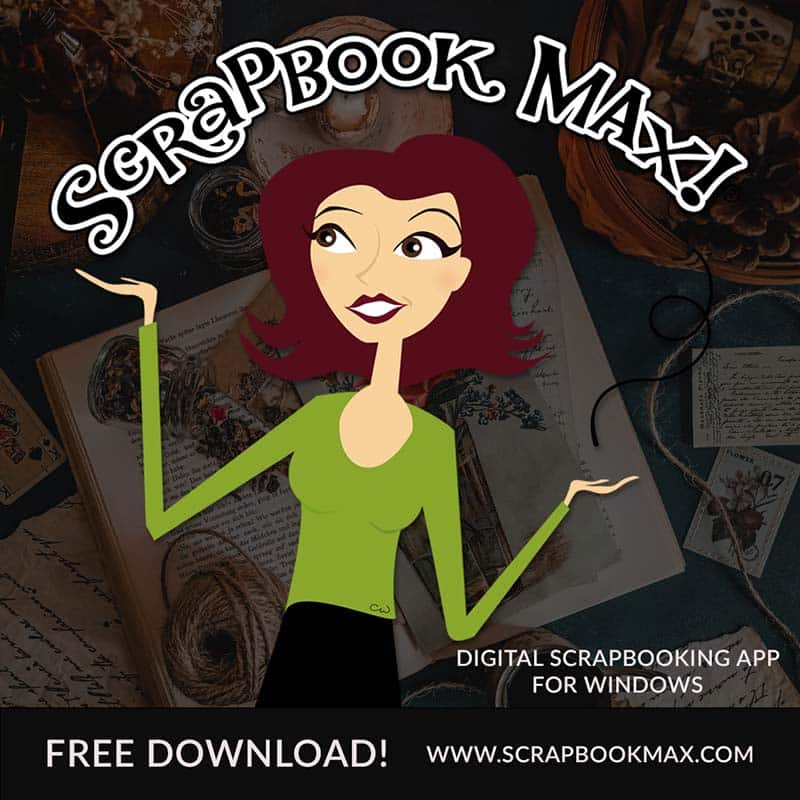 The photos in Carena's page match the layout so beautifully. I love the skewed frame at the top – it adds interest. The page has a gorgeous soft background paper with just a couple of touches of flower clusters and a few scatterings of petals – plus plenty of " whitespace". A lovely layout!
Have Deanne Turn Your Idea Into a Custom Kit!
Last month's 'Custom Kit' by Deanne Gow-Smith
From Deanne:
If you have an idea for a kit that you would like me to consider designing, all you have to do is email me at [email protected] by March 10, 2012 with your request for a specific KIT theme. Add lots of details of what you would like to see in it: colours, type of embellishments, wordart, etc. I will select one of suggestions I receive, and create a custom designed KIT and a TEMPLATE for the winner.
Just for participating and emailing me your request and suggestions, you will receive 1 x FREE KIT valued around $5.00.
Note: THE WINNER of the custom-designed kit is invited to post a layout that they make with this kit in the Scrapbook MAX! gallery. We'd love to feature it and the story behind your request in an upcoming issue of The Groove!
The Groove Monthly Freebie Challenge
This month, designer Sandrine Boarqueiro-Verdun is challenging you to use this bright, fun kit and flex your creativity with Ribbon Text, Masks, and more! You'll be challenged to make not one but TWO layouts! Get involved to learn, have fun, and end up with a pair of incredible pages!
Visit the challenge thread in the Challenge and Contests Forum to find all the details and this colorful freebie kit.
March 2012 Featured Kits
Are you loving Sandrine's Groove Challenge Freebie? Looking for kits with her signature style? Here's a few for your list, all found in our Featured Content section of the store! You can save 10% off by adding any of these four featured kits to your cart and typing in the coupon code MAR-SAB at checkout. Offer is valid on new orders only from the Featured Content section – expires March 31, 2012.
March 2012 Designer Challenge – Hosted by Carena Scott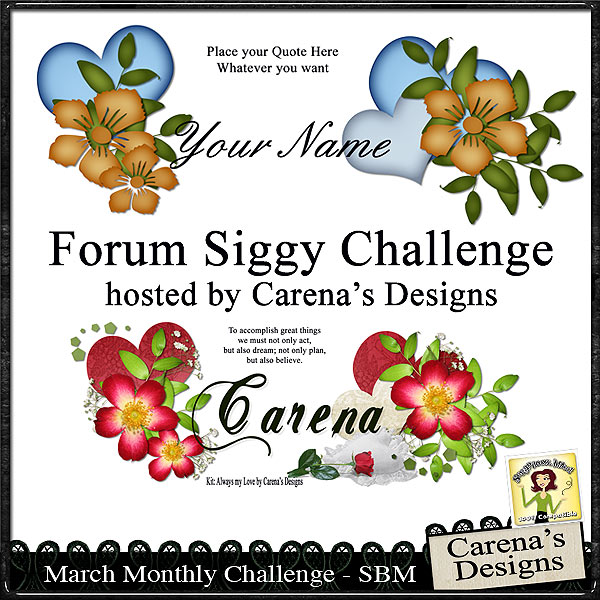 For this month's designer challenge we are going to make our own 'forum siggy'! The challenge is to use a heart shape, leaves and flowers plus any other embellishments you desire. Also, you'll be asked to include a quote of your choice along with your forum name or real name if you wish. Background must be white – so it blends in with the forum.
You can upload a larger version into the challenge gallery to show us just like a layout but to place it into your forum signature like your challenge buttons you will need to size to 300 by 100 pixels maximum or similar so it doesn't take up too large an area.
More details will be in the forum challenge area. Come and join the fun – brought to you by Carena's Designs.
– Carena Scott
March 2012 Challenges
There's always something going on in the Scrapbook MAX! Challenges and Contests Forum! Here's what to keep your eyes open for:
March Challenge Schedule
March 1-31, 2012 – The Groove Monthly Freebie Challenge (KapiColors)
March 1-31, 2012 – Designer Monthly Challenge (Carena Scott)
March 15-31, 2012 – Mid-Month Challenge (Deanne Gow-Smith – approximate start date is the 15th)
Happy March, from The Groove!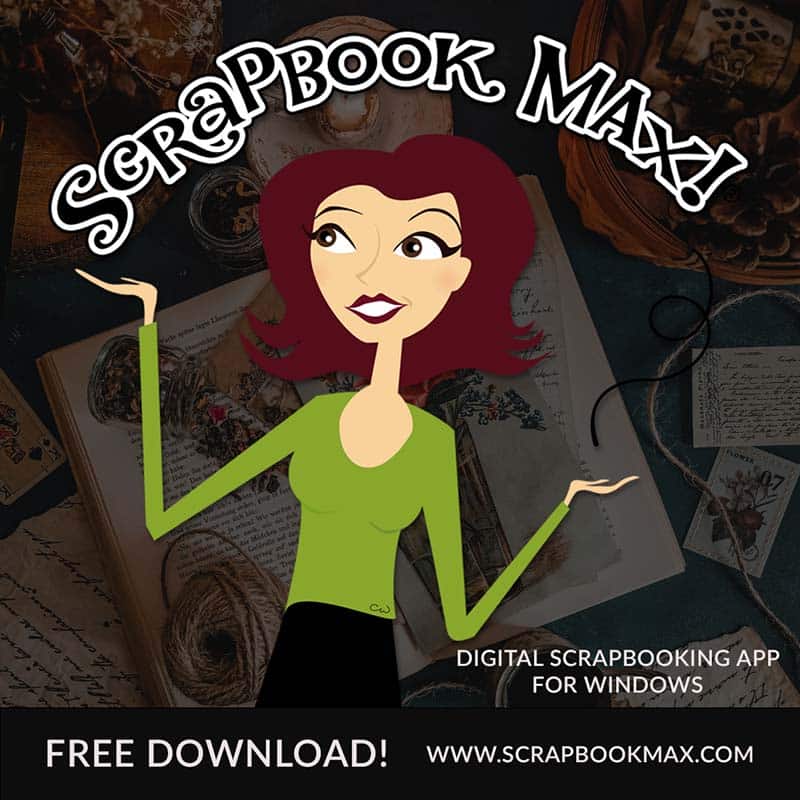 Look for the next issue of The Groove on April 1, 2012!