In the Groove
February is the month of love, romance and sharing love-ly pages with friends! We have a jam-packed issue for you this month with gorgeous layouts, a freebie challenge, the chance to get a custom-made designer kit, and the latest scrapbook news!
Enjoy the "Valentine's" edition of The Groove, starting with SBM Diane's gorgeous layout above – recently a "Layout of the Day" featured on our new official Scrapbook MAX! Facebook Page (more details below)!
**NEW**Visit our Scrapbook MAX! Facebook Page
Come visit our brand new Scrapbook MAX! Facebook Page. There are lots of reasons to stop by, including our Tip of the Day, Designer Kit of the Day, and our Featured Layout of the Day selected from our gallery (it just might be yours!). We also keep you up to date with the latest scrapbooking news and kits.
There's lots of fun already and we're just getting started – lots more to come! So stop by our page, leave us a comment, tell your friends, "like" us, and get in on the fun!
The Groove Freebie Challenge
This month, designer Michelle McCoy is challenging you to make lovely valentine-inspired pages with her adorable freebie mini-kit, and practice your "colorization" skills using the tools in Scrapbook MAX!2.0.
Visit the challenge thread in the Challenge and Contests Forum to find all the details and the cute freebie kit.
February 2012 Featured Kits
Are you loving Michelle McCoy's Groove Challenge Freebie? Looking for kits with Michelle's signature style? Here's a few for your list, all found in our Featured Content section of the store (and great for Valentine's layouts)! You can save 10% off by adding any of these four featured kits to your cart and typing in the coupon code FEB-GROOVE at checkout. Offer is valid on new orders only from the Featured Content section – expires February 29, 2012.
New Kits Inspired by Scrapbook MAX! Scrapper
Scrapbook MAX! user Linda DuBois shared this wonderful story with us about how a search for a particular kit inspired a Scrapbook MAX! designer's special creations…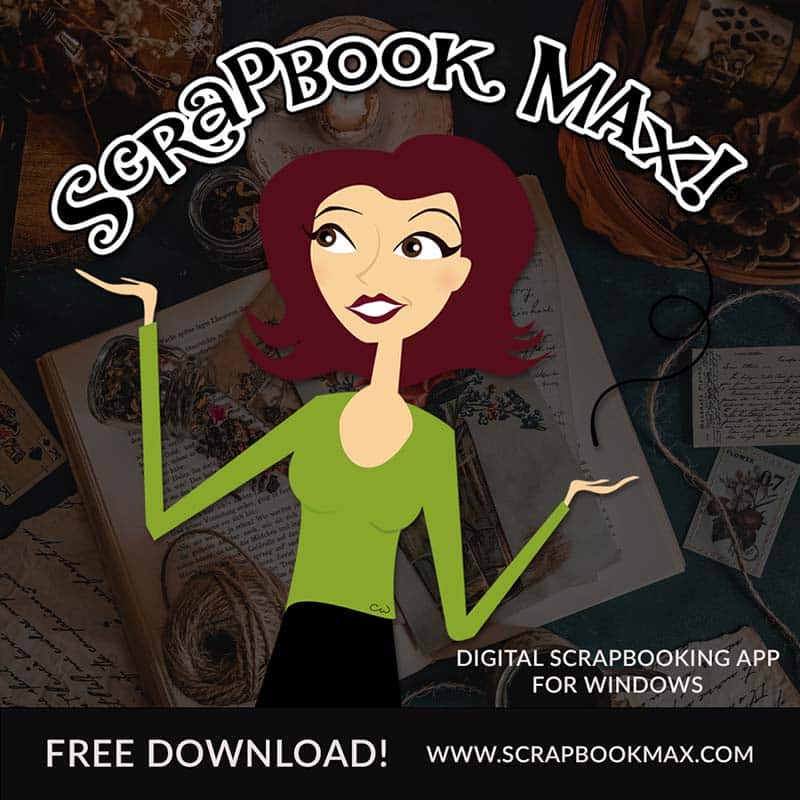 I have the most wonderful experience with Scrapbook MAX! that I would like to share with you. My name is Linda DuBois and I am very, very, new to digital scrapbooking. I am so new that I easily become overwhelmed looking for the right papers and embellishments to create my pages with. I have Photoshop Elements, and can use it, but stumbled across Scrapbook MAX! and immediately purchased it, and thus started my love for Scrapbook MAX! and their kits and templates.
My husband and I are retired, and this past fall, we finally were able to take one of our dream vacations in our motor home. We live in PA and had certain places in the west that we have wanted to visit most of our lives. So, our new adventure began and my desire to scrapbook our adventure became a dream. I wasn't making much progress with my pages, even with the beautiful kits available for Scrapbook MAX!, and the ability to even use other papers and embellishments from other sources. It just wasn't coming together.
I asked Scrapbook MAX! designer Deanne Gow-Smith if I could send her pictures of my pages and tell her what I didn't like.This was the start of a very endearing dialogue between Deanne and I. Before I knew it, Deanne was busy creating three very custom and special kits just for my scrapbooking needs. I do not know how, but Deanne somehow knew exactly the look that I was trying to achieve. Her new kits for Mount Rushmore, Yellowstone, and Yosemite are absolutely stunning, and are exactly what I wanted for my pages. What a wonderful way to scrapbook. If you need something, these ladies will create it just for you! Thanks Deanne for the wonderful pages, and thank you Deanne and Scrapbook Max for making my job documenting this wonderful trip so easy.
– Linda Dubois
What a great story, Linda! Thank you for sharing it with us, and for sharing your lovely layouts (below). It sounds like you had a true holiday adventure, and a great experience remembering it through your pages!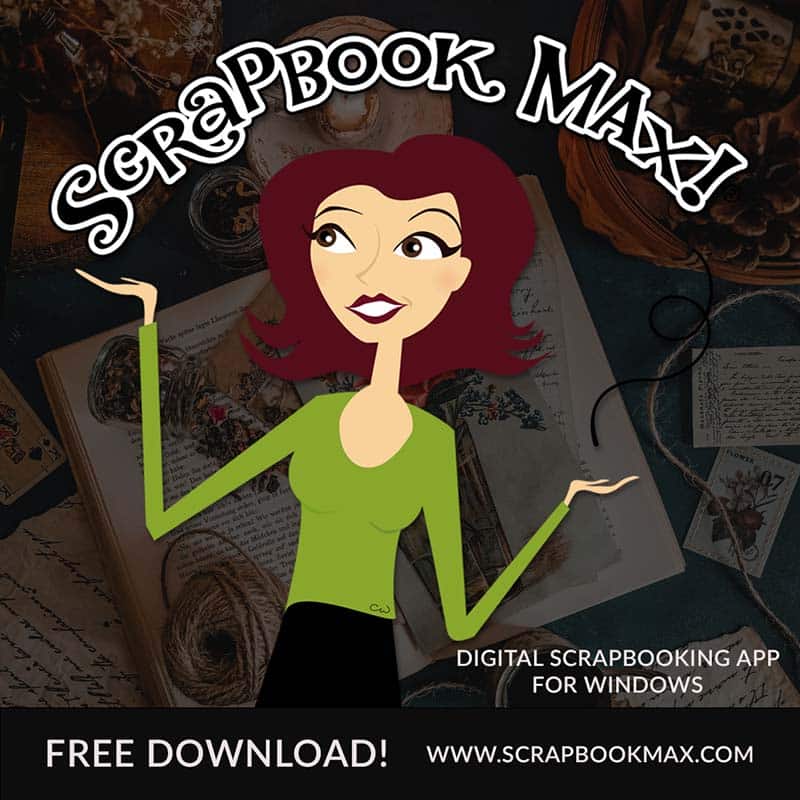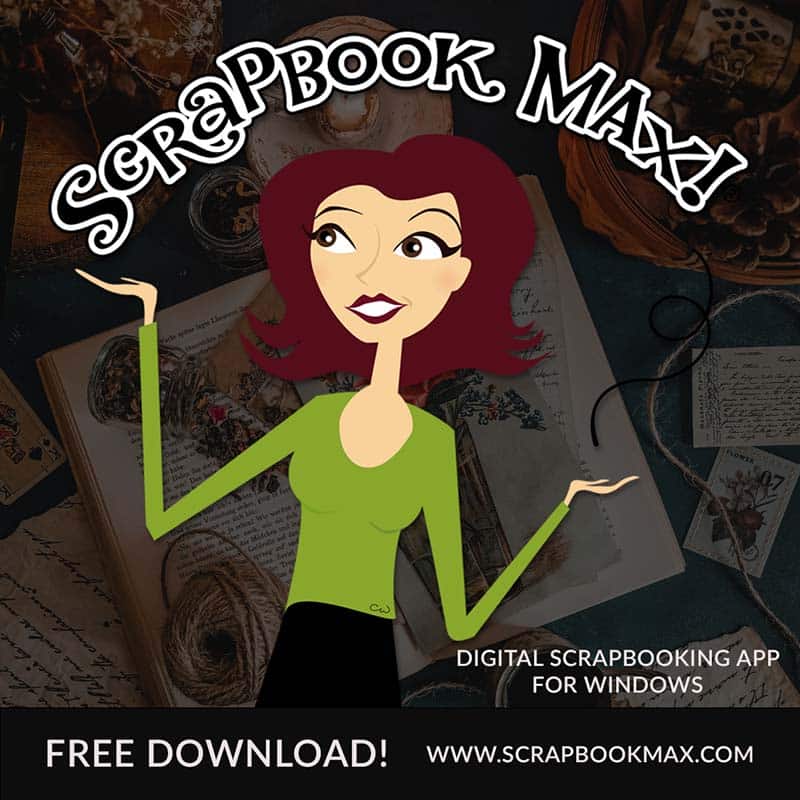 Deanne Wants to Design A Theme Based on Your Ideas!
From Deanne Gow-Smith:
I recently had the experience of custom designing three kits for a Scrapbook MAX! Community Member, Linda. Linda had been a a trip to Yosemite, Yellowstone and Mt. Rushmore and had photos to make a memorable scrapbook but needed the KITS.
I enjoyed making them so much with all her input for desired elements that I wondered if there are many other scrapbookers who would like a KIT made especially for them with a theme maybe they have been unable to find anywhere. So, I came up with this idea:
If you have an idea for a kit that you would like me to consider designing, all you have to do is email me at [email protected] this month (February 2012) with your request for a specific KIT theme. Add lots of details of what you would like to see in it: colours, type of embellishments, wordart, etc. I will select one of suggestions I receive, and create a custom designed KIT and a TEMPLATE for the winner.
Just for participating and emailing me your request and suggestions, you will receive 1 x FREE KIT valued around $5.00.
Note: THE WINNER of the custom-designed kit is invited to post a layout that they make with this kit in the Scrapbook MAX! gallery. We'd love to feature it and the story behind your request in an upcoming issue of The Groove!
Travel Kits Deanne designed for Linda:
Find Yellowstone in the store here.
Find Yosemite in the store here.
February 2012 Challenges
There's always something going on in the Scrapbook MAX! Challenges and Contests Forum! Here's what to keep your eyes open for:
February Challenge Schedule
February 1-29, 2012 – The Groove Monthly Freebie Challenge (Michelle McCoy)
February 1-29, 2012 – Designer Monthly Challenge – January 2012 (KapiColors)
February 15-29, 2012 – Mid-Month Challenge (Deanne Gow-Smith – approximate start date is the 15th)
Happy Valentine's Day!
Here's a great idea (and awesome photo and layout) from lgenosky. Why not make personalized Valentine's cards with your kids pics right on them? Smaller sizes are the perfect thing to print out and distribute to family, school friends, etc.! Wishes that are truly from the heart!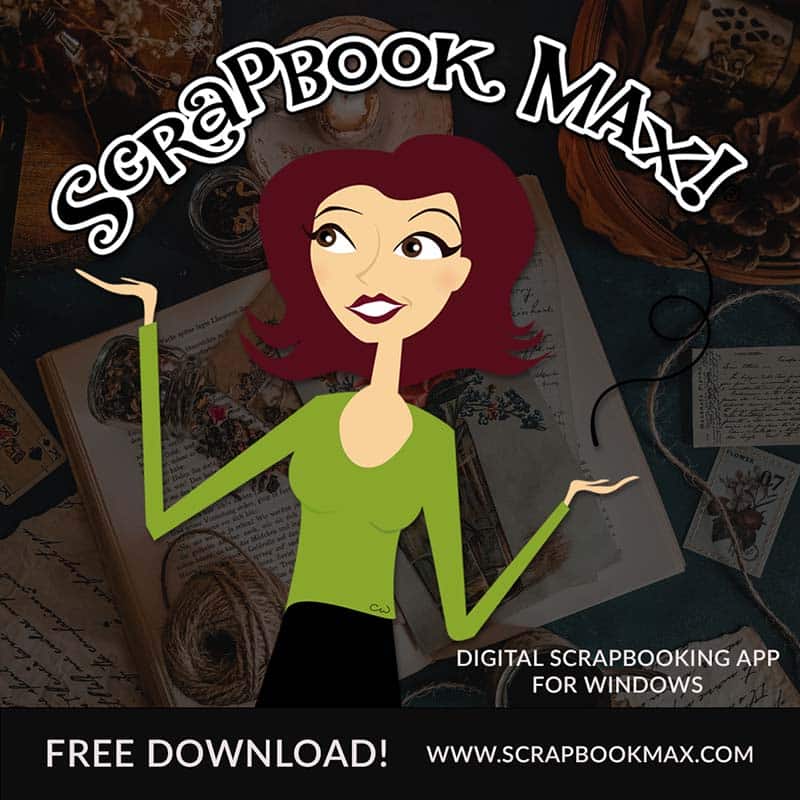 Look for the next issue of The Groove on March 1, 2012!