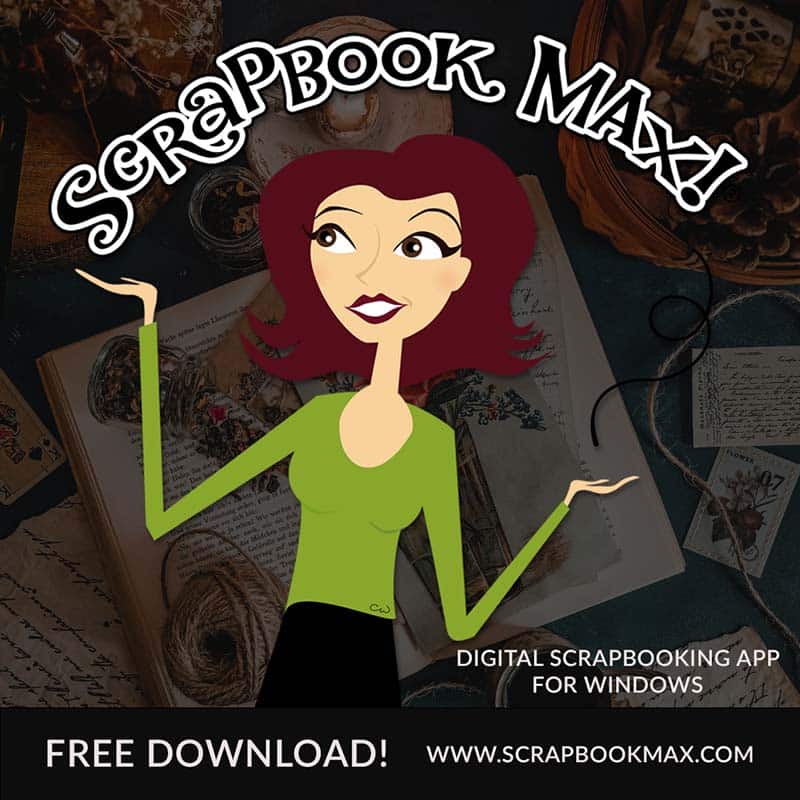 In the Groove
Happy New Year and a wonderful 2012 to all of our Groove readers! In this issue, we're reviewing some of our favorite layouts made by scrappers like you! We also have the details about a MAJOR SALE in the Digital Scrapbooking Kits and Templates Store (it's the perfect time to stock up for the year!).
If that wasn't enough fun, you'll also get the scoop on a number of awesome challenges taking place in the forums this month, with fabulous freebies and prizes (we're talking entire kits here – just for trying!). Kick off a new year of scrapbooking and inspiration with The Groove!
A Year in Review
It's no secret that we have a very talented group of scrappers in our community. We've selected a handful of our favorite layouts posted in our gallery in 2011 (we don't have room to show you all of them here! 🙂 ). We are always amazed with the range of styles and themes you scrap.
Letha's layout showcased above is an absolutely stunning heritage page. Below, you'll also find a modern and creative winterscape (KapiColors), a richly colored outdoor page with a country feeling (eye), and a bright, sunshine-y summer layout (lindaathome). Anything and everything can be scrapped with Scrapbook MAX! and your imagination!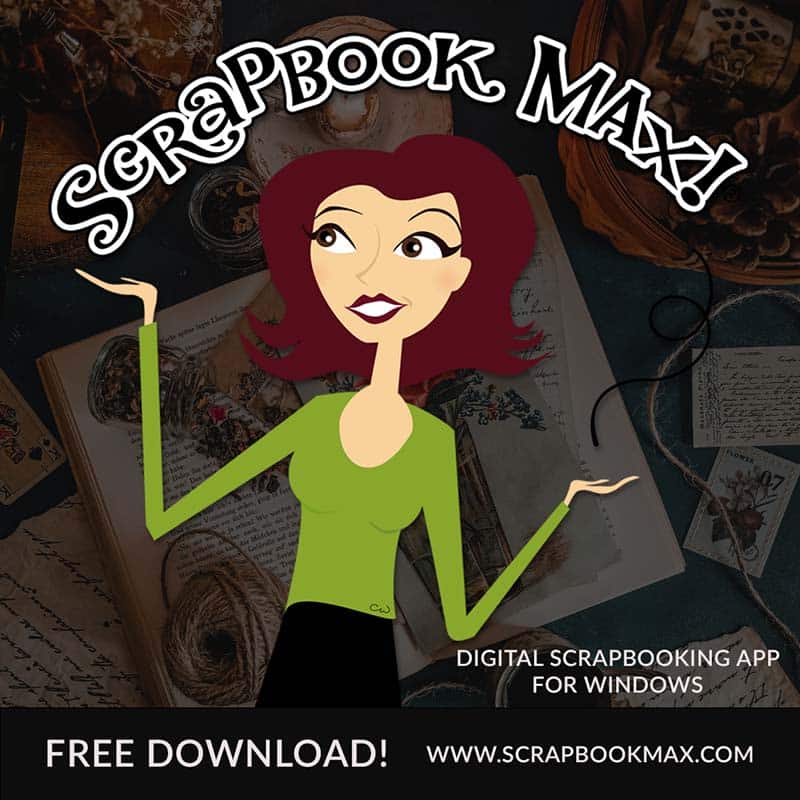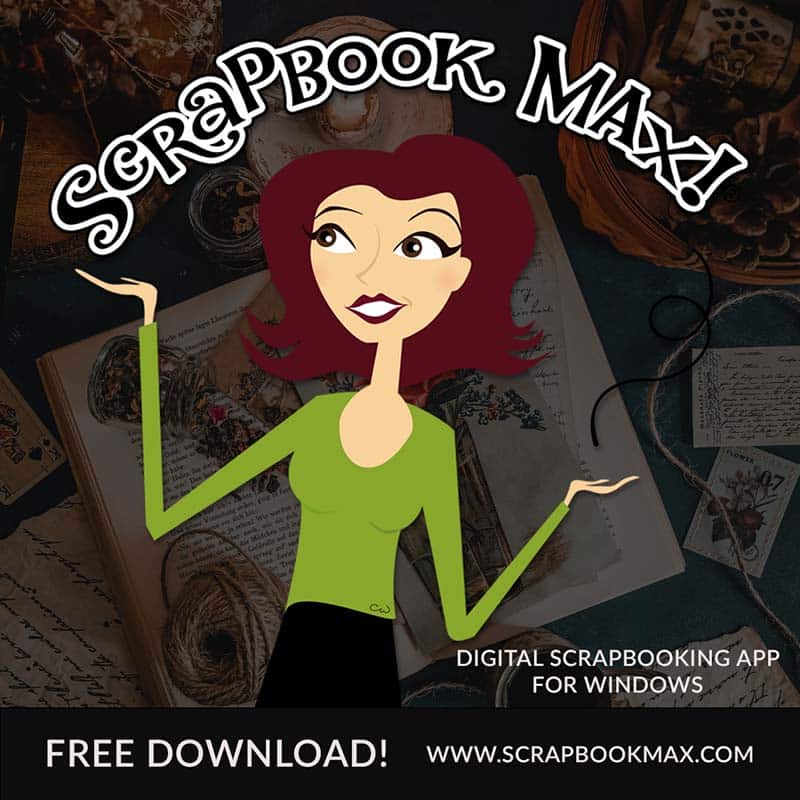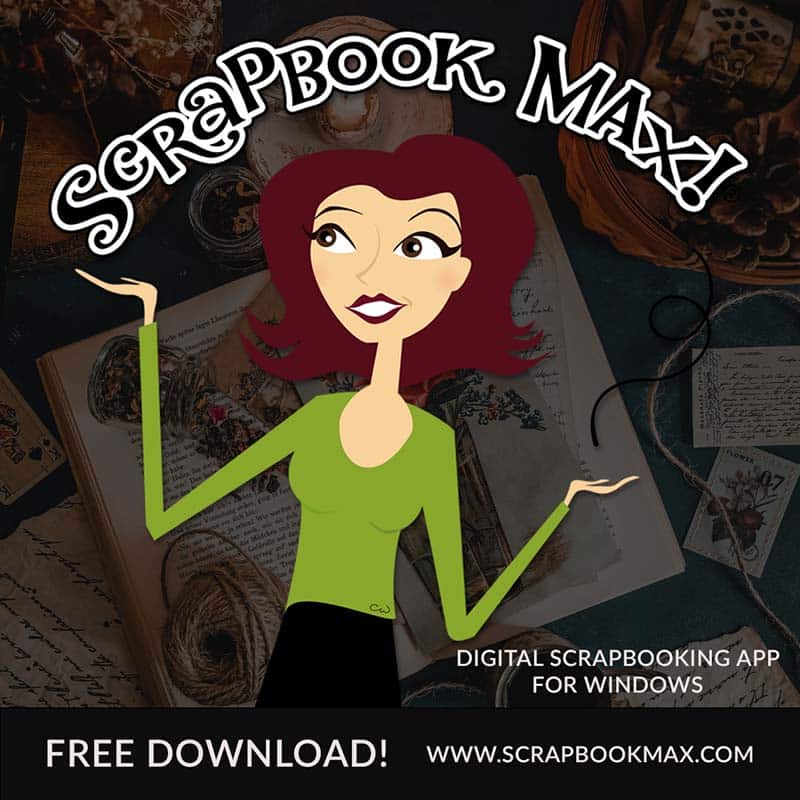 Huge "NEW YEAR" Sale in the Store! – Save 20%
This month, when you spend a minimum of $10 in the Scrapbook MAX! Digital Scrapbooking Kits and Templates Store, you can save 20% off your order! Just fill up your cart, and type in the code NEWYEAR exactly as shown in the coupon code field before you checkout. You'll get a whopping 20% off your order.
Now is the perfect time to get gorgeous Christmas kits for all those great photos you snapped, and to stock up on kits and templates for the coming year! Checkout some of the latest kits and templates at the end of this issue – and of course, we have THOUSANDS of items to choose from on all kinds of great themes!
Note: Coupon code NEWYEAR must be typed in the coupon code field exactly as shown. Applies to new orders only and cannot be combined with any other offers. Minimum purchase of $10 – valid in the Scrapbook MAX! Digital Scrapbooking Kits and Templates Store only. Expires January 31, 2012.
The Groove Monthly Freebie Challenge
Each month, a designer offers a great freebie mini-kit and issues a challenge. All you need to do is download the freebie, create a layout that steps up to the challenge, upload it to the Groove challenge category in the gallery, and post a link to your layout in a reply to the challenge thread!
This month, Scrapbook MAX! kit designer Fiona Storey is offering you an awesome freebie (pictured above) to work with! For all of the details please check out the challenge thread here.
January 2012 Featured Kits
Are you loving Fiona Storey's Groove Challenge Freebie? Looking for kits with Fiona's signature style? Here's a few for your list, all found in our Featured Content section of the store! Remember, you can save 20% off when you spend $10 in the store by typing in the coupon code NEWYEAR at checkout. Offer is valid on new orders only – expires January 31, 2012 (see full details on this sale above).
Challenges and Freebies
Each month, there are a number of exciting challenges that you can take part of in the Scrapbook MAX! community hosted by members of our very talented Scrapbook MAX! Design Team. Scrapbooking challenges a are a great way to improve your scrapbooking skills, find encouragement and feedback, get some exciting freebies and prizes, and of course – have a great time!
Whether you're a beginner or a scrapbooking master, get involved in the fun (click on the links below to get to the Challenges and Contests Forum and find your challenge)!
January Challenge Schedule
January 1-31, 2012 – The Groove Monthly Freebie Challenge (Fiona Storey)
January 1-31, 2012 – Designer Monthly Challenge – January 2012 (KapiScrap)
January 15-31, 2012 – Mid-Month Challenge (Deanne Gow-Smith)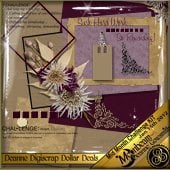 "To start the year of with a great bonus, the January Mid-Month Challenge will give you a FULL size KIT to work with, so all participants are " winners" just for entering the challenge. There will ALSO be a prize at the end of the month for the winner – a full size kit of YOUR choice from my store.
So put your thinking caps on and start thinking up ideas for your page entry… What can you scrap about a "Challenge in your Life"? Think about the journaling too. Details and rules will be announced when the Challenge opens Jan 15th 2012.. See you there, Deanne"
**NEW RELEASES!** – Digital Scrapbooking Kits and Templates
Great new kits are added to the Scrapbook MAX! Digital Scrapbooking Kits and Templates Store each month. And remember – all through January 2012, you can save 20% on orders of $10 or more (see above for all the details!).
Below is just a small sample of some of new kits recently added to the store by various designers:
Deanne Gow-Smith – Pretty Petals:
Katie Castillo – Peppermint Patty Decorated Monograms:
Sandrine Boarqueiro-Verdun – Noel en Rouge et Blanc Set 2:
Monja Wessel – Someone Like You:
Siobhan Kite – Nativity:
Carena Scott – Winter Is Coming:
Look for the next issue of The Groove on February 1, 2012!