Welcome to a Special Edition of The Groove with guest contributor SBM Diane!
This Special Edition of The Groove is hosted by Diane, a.k.a. SBM Diane – a longtime member and inspiring challenge host in the Scrapbook MAX! community forums. Diane shares some of her scrapbooking history and inspiration, as well as some of her favourite layouts (including this autumn-themed stunner she made with Carena's Autumn Crunch kit and a photo-blending technique – beautiful!) .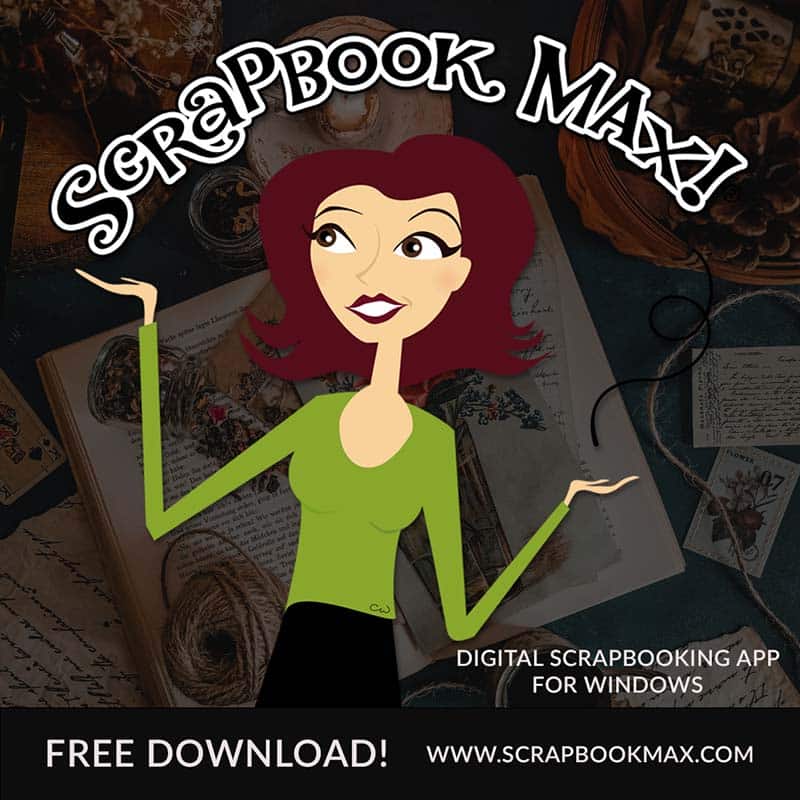 And of course, Diane wouldn't leave us without a challenge – her latest challenges us to do a bit of digging…read on to learn more! Thanks for your contributions, Diane!
– The Groove Editors
Scrapbooking with SBM Diane
Hello, My name is Diane. Many of you know me here at the forum as SBM Diane. I have been digital scrapbooking with Scrapbook MAX! 2.0 software since 2010 and love it. The software is easy to use and allows you to create beautiful layouts. Not only can you create scrapbook pages, but also hybrid crafts that you can print out. Digital scrapbooking has become my favorite hobby, next to photography, and paper crafts.
I have participated in many challenges since then to learn the digital scrapbooking art. I also joined CT groups to perfect my techniques. Below are some of my favorite layouts with different design techniques.
For September's Groove challenge we made paper shape masks for our layout: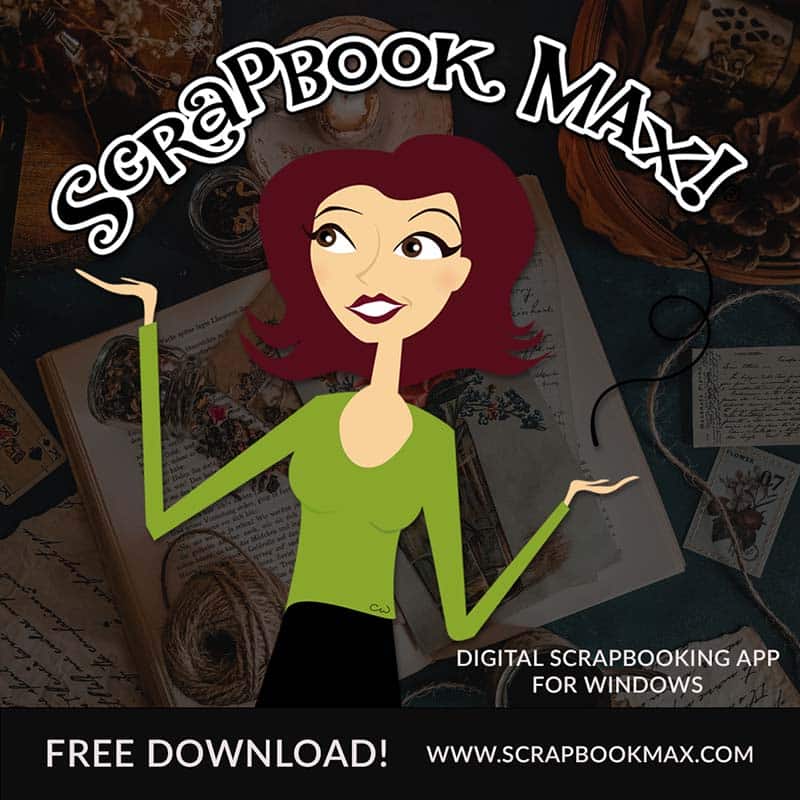 For this layout I created a scene using By Frog Pond from Carena's Designs: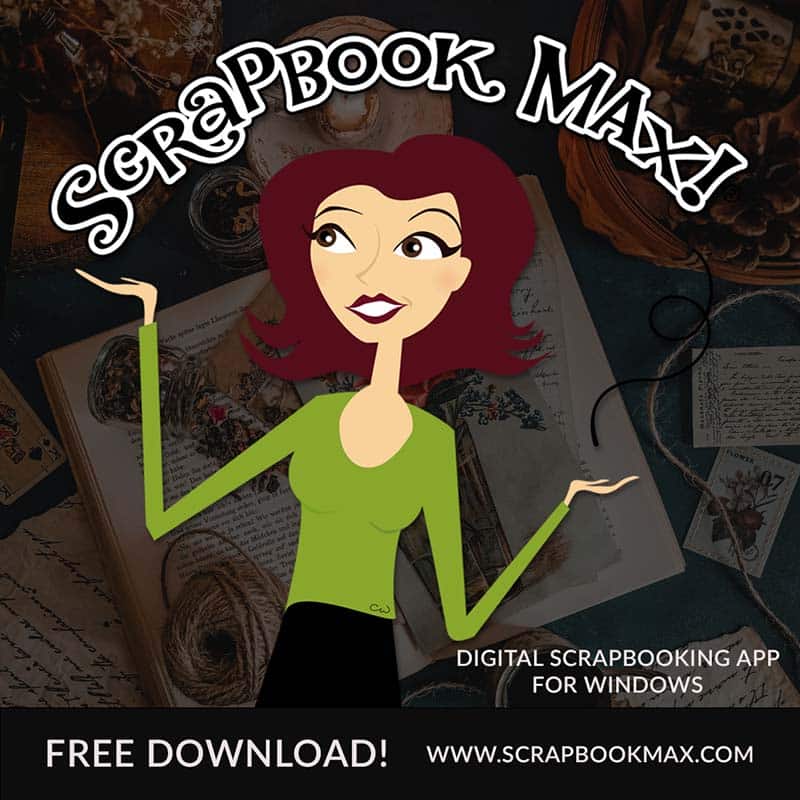 Paper shapes are one of my favorite techniques because they help dress up a layout. Here is a layout using a kit and paper shapes from Crafty Scraps: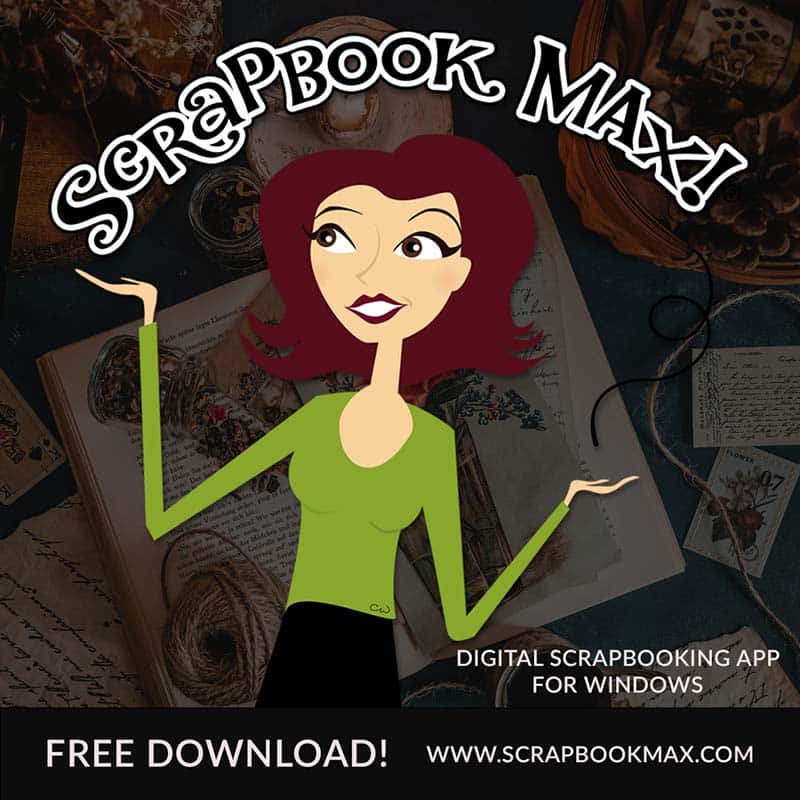 Photo extraction is another favorite technique. It works especially well for scene layouts. I used Beauty Blossom from Magical Reality Designs.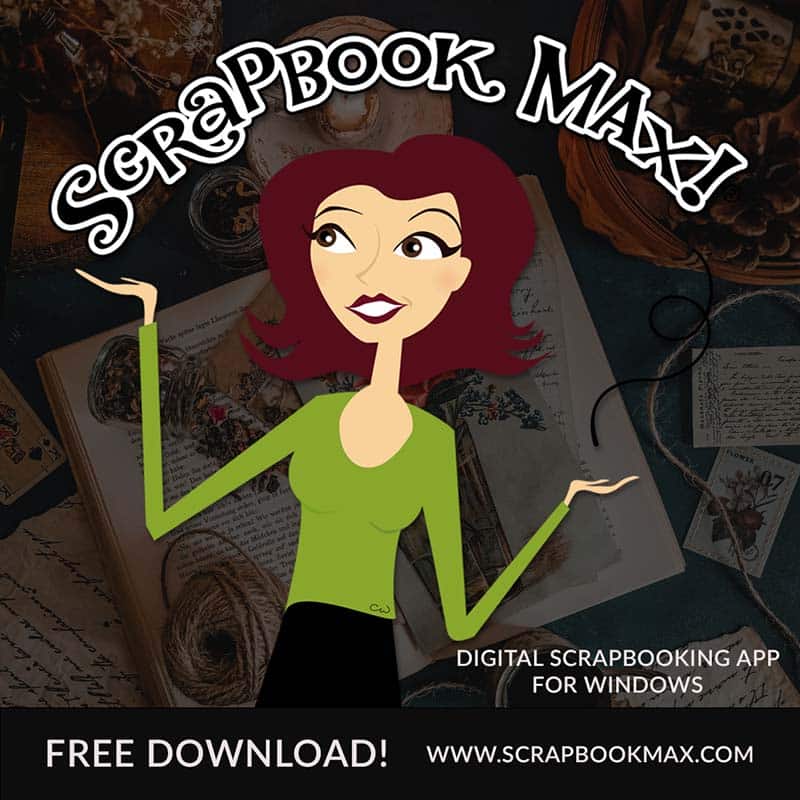 This is a name plate hybrid project I created using Bella Grace from Just So Scrappy: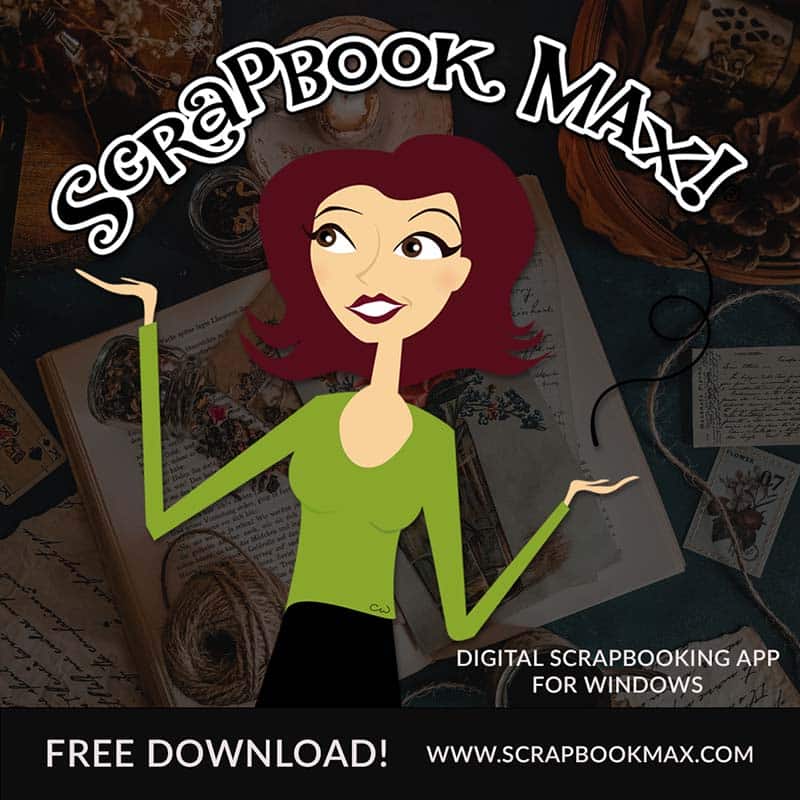 Diane's October Groove Challenge
For the October Groove Challenge we are going to work on our family history. I would like those joining in to search through your family history photos and find your oldest ancestor. I would then like you to create a layout about that person or persons. You will need to add the date to your layout, including any journaling you have. The journaling can include just the names of the individuals. If you have any information on your ancestors please add it to the layout.
At the end of the Groove challenge a layout with the oldest date documented will be chosen to win a copy of the Family Thanksgiving Scrapbook Max 2.0 Expansion Pack. Let's see how far back we can locate our ancestors!
JOIN THE OLDEST ANCESTOR CHALLENGE HERE!:
I also host a related, ongoing challenge on Family History. The "My Family History Challenge" can be started by members at any time to complete a family history album for yourself (prizes are periodically offered). Please check it out here:
October 2014 Challenges
Diane's layout selections throughout this issue have certainly shown us what results you can be inspired to achieve when you join a challenge. There are always a number of awesome challenges going on in the forums that can teach you so much – and are often with freebies and prizes to sweeten the experience! 🙂
Check out these challenges today:
KapiScrap's Halloween Challenge
CraftyScraps My Color Challenge
More challenges are added all the time – to view the latest, check here in the Challenges and Contests Forum:
**Thanks for reading – see you next time in another Special Edition of The Groove!**