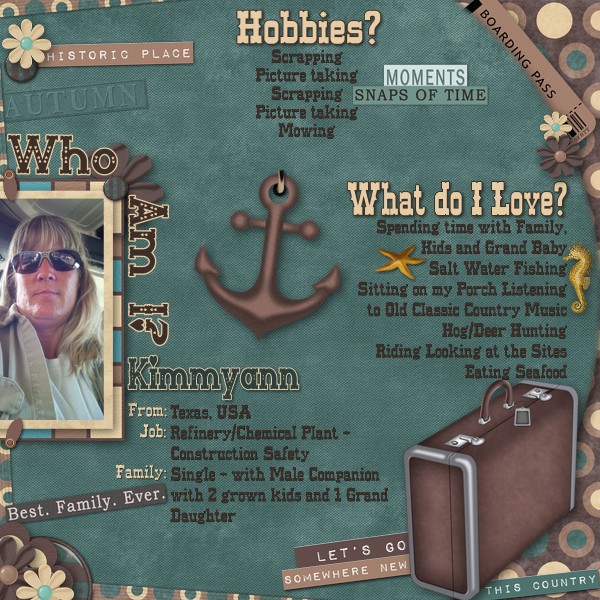 Welcome to another Special Edition of The Groove with guest contributor Kimmyann!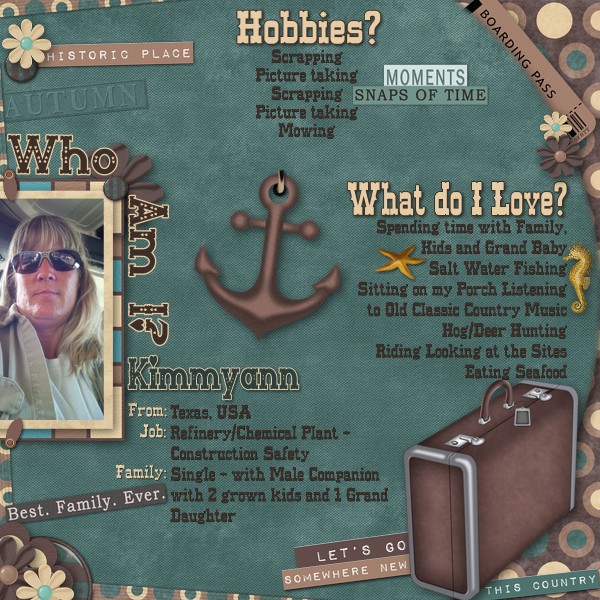 You know Kimmyann from the Scrapbook MAX! online community as an exciting, creative challenge host with a knack for helping out with questions and cheering scrappers on. Kimmyann shares some of her story below and some of her favourite layouts (so far) … as well as another one of her signature challenges for you to try!
Read on for Kimmyann's story PLUS details about a HUGE sale in the store, and other exciting scrapbooking info!
And now, from the desk of Kimmyann…
Hello, my name is Kimmyann and I am a scrapoholic!!I have always liked to dress up my photos and if you look through my photo albums you will also see I have always loved shapes too. I would trim my "hard copy photos" into shapes. On March 1, 2009 while searching the web for an alternative to paper scrapping, due to time, space, and MESS, I came upon the wonderful SBM website and have been hooked ever since. I downloaded the trial version and within a few hours had to have the full version. No mess, No clutter (except disk space), and the options are endless with digital scrapping. Hook, Line, and Sinker!!
Kimmyann found a great program and community. Everyone was so inviting and helpful. This is why I try to help with as many with questions as I can – my way of paying it forward.
I joined many challenges in the beginning trying to learn the software and soon became one of Knzus's CTs. I have been on several different CT groups and I Love every minute of it.
Here are some of my favorite 'Kimmyann' pages
My very first page I made using SBM and Fiona chose my page as the winner for the challenge (…first page is almost like a first pet, you never forget how hard you tried to make it perfect!):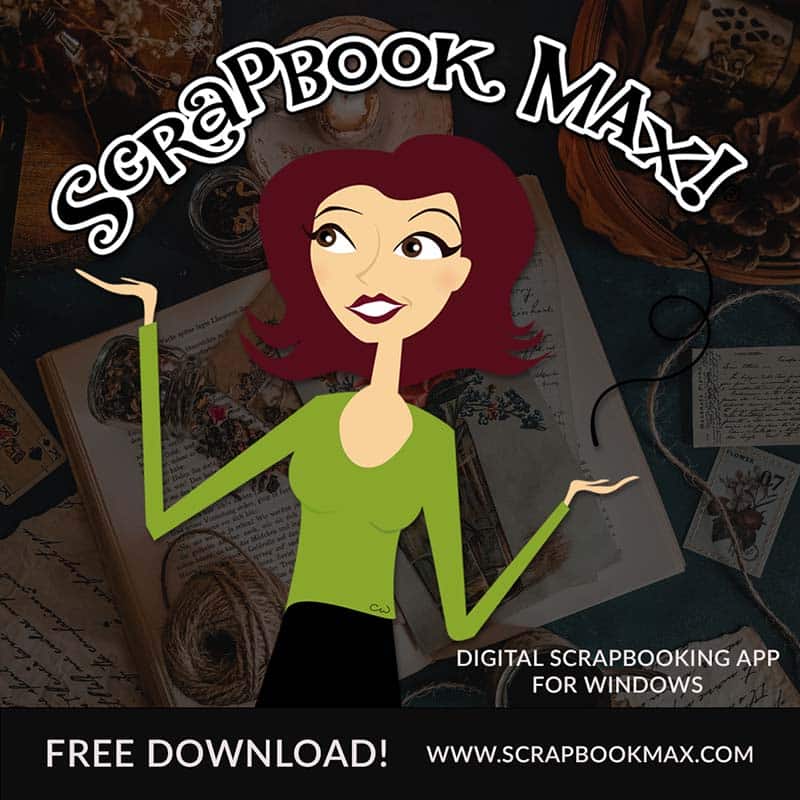 My favorite Happy Color Page: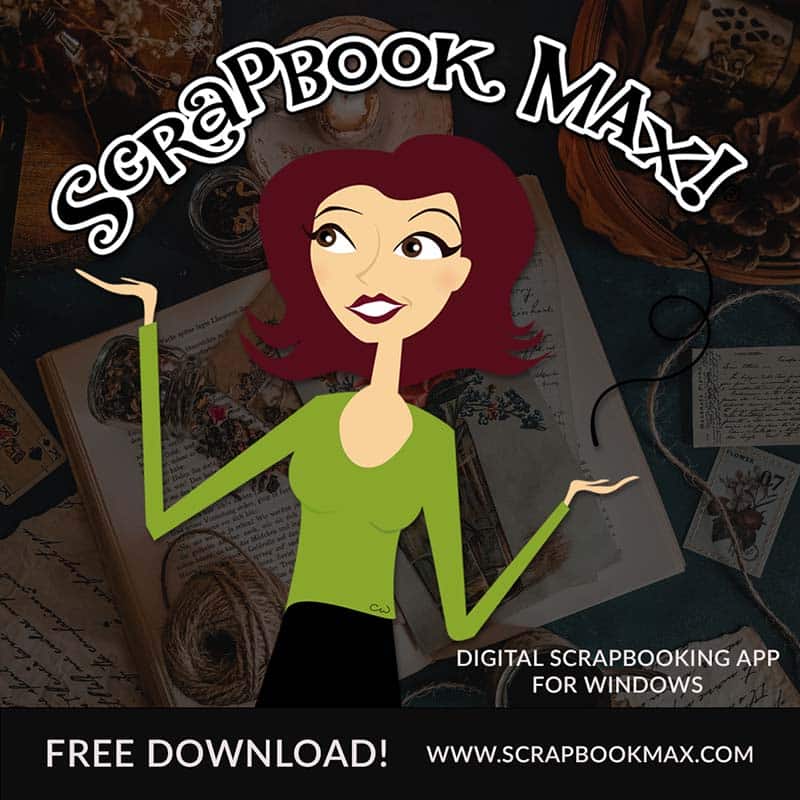 I also love this one using Carena's "My Beach Kit":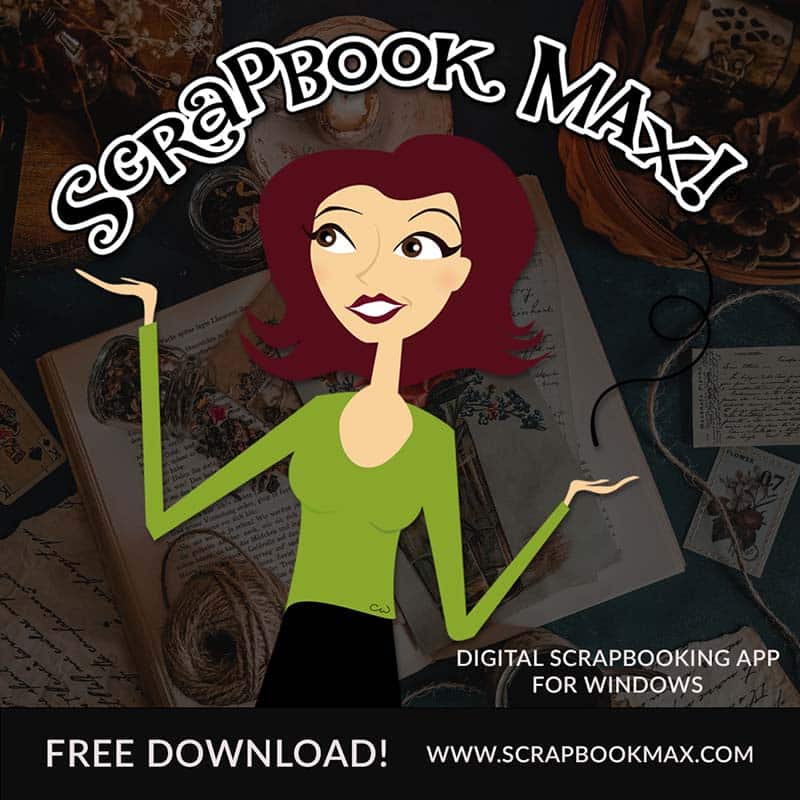 I love how this page turned out, using Sandrine's "A Taste of Summer Addon Kit" and Donna Thomas's "Alignment Shape's kit":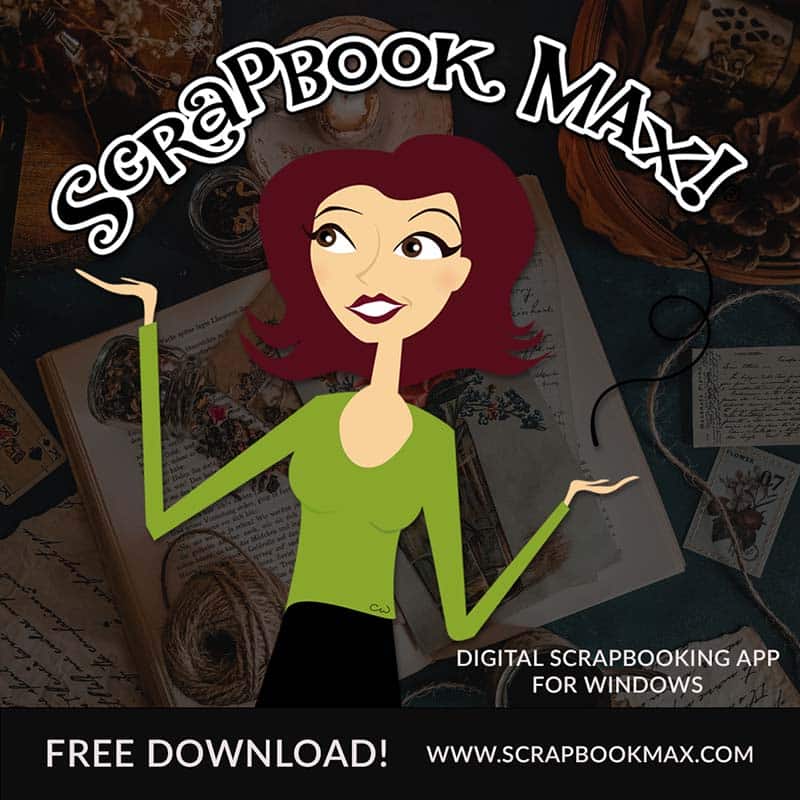 Some of Kimmyann's Favourite Layouts from the "SBM Family":
Letha's Pages are always beautiful and inspiring: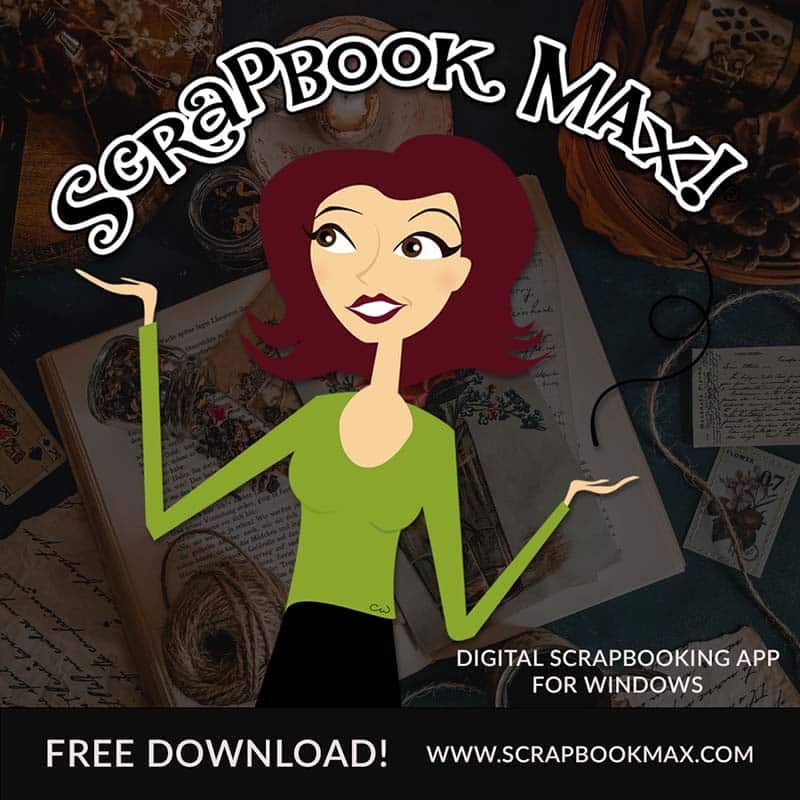 Sandrine's pages are always fun to see and she is a very talented designer: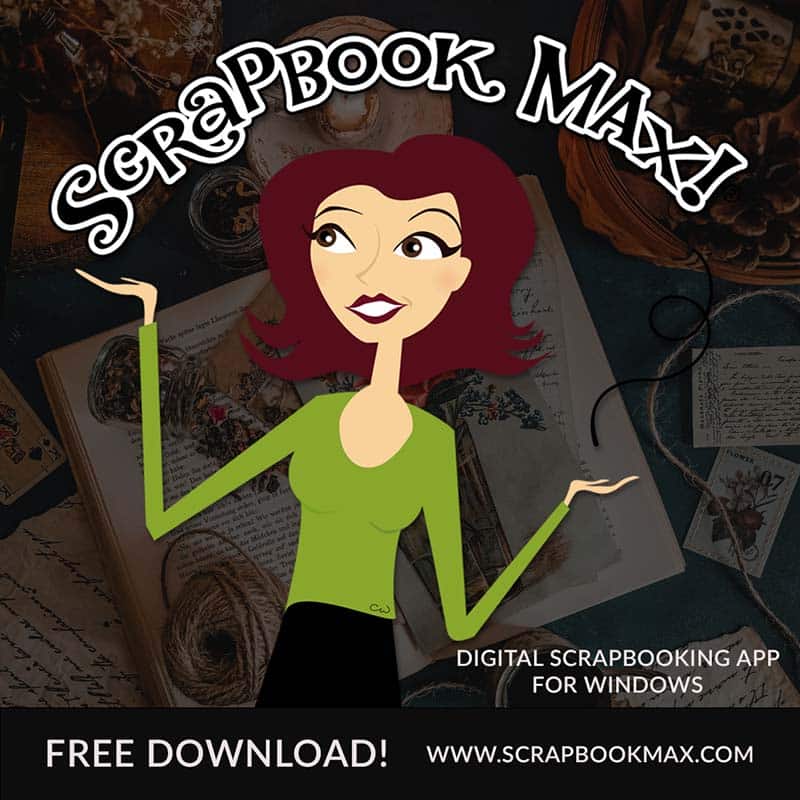 Donna's pages are full of inspiration and hope. This page just makes you smile!!:
Thanks Kimmyann for a great write-up, and for everything you do for our community! Find Kimmyann's CHALLENGE later in this issue!
**HUGE SALE IN THE SCRAPBOOK MAX! DIGITAL KIT AND TEMPLATE STORE!!**
It's time to stock up on fabulous digital kits and templates from the Scrapbook MAX! Digital Scrapbooking Kits and Templates Store. Right now, when you shop in the store during our FALL FUN SALE, you can receive a whopping 30% off your entire order! Now is the time to stock up for birthdays,school days, family days, Christmas, holidays, and every day!
Here's how it works:
– Add at least $10 worth of kits and templates to your cart
– At checkout, type in the coupon code FALLFUN in the Coupon Code Field exactly as shown
– HURRY! Sale ends on October 15, 2014 and is valid on new orders only.
A Challenge from Kimmyann!
So everyone knows Kimmyann loves a good challenge and coming up with challenges is fun, too. I am constantly thinking of what could be a fun challenge.
Here is My First Groove Challenge:
SHAPES!! I want you to use SBM and make your own shape(S). It is really easy!!
– Open Scrapbook MAX! to a new scrapbook. (I named mine Shapes.) Leave the Background white.
– Now choose a Paper Scrap and color change it to solid black (HINT: bring in the paper as a Photo which will allow you to use the eraser on it in the next steps).
– Choose any shape from SBM. Bring it in as a Photo, place it on the white background stretch it to the size you want.
– Now you can customize the shape you just brought in by applying OTHER SHAPES shapes to make whatever you want OR use the black tile and the eraser to block out and/or erase parts of the black tile to make your desired shape.
– Once you're happy with it, Click on Page >Save As Image and send it to a file for your Shapes folder ( Settings should be Custom – 100 – 4×4)
– Click OK.
– Now make a page using your shape!! Remember SBM2 you can even invert your shape, so you get 2 shapes for the time of 1.
– Post your page here to join the challenge.
Here is the shape I made:
And here is my page (I used the shape twice – I used the standard shape on the picture, and the inverted shape on the green background paper):
Get involved in the challenge here. Have questions? Kimmyann will be popping in on the challenge to help! (PLUS – watch this challenge thread for an exciting prize announcement – get involved in the challenge to be eligible!)
Have Fun And Big Hugs from Kimmyann!!
Speaking of Challenges:
Check out SBM Diane's ONGOING My Family History Challenge. If you've ever wanted to create a scrapbook tribute honouring your history, now is the chance to find motivation, inspiration, and specific ideas to support you! Plus, look for occasionally prize announcements!
Another great challenge from Sandrine (KapiScrap) is also on the go right now. Now is your chance to Customize Your Forum Signature for Autumn!