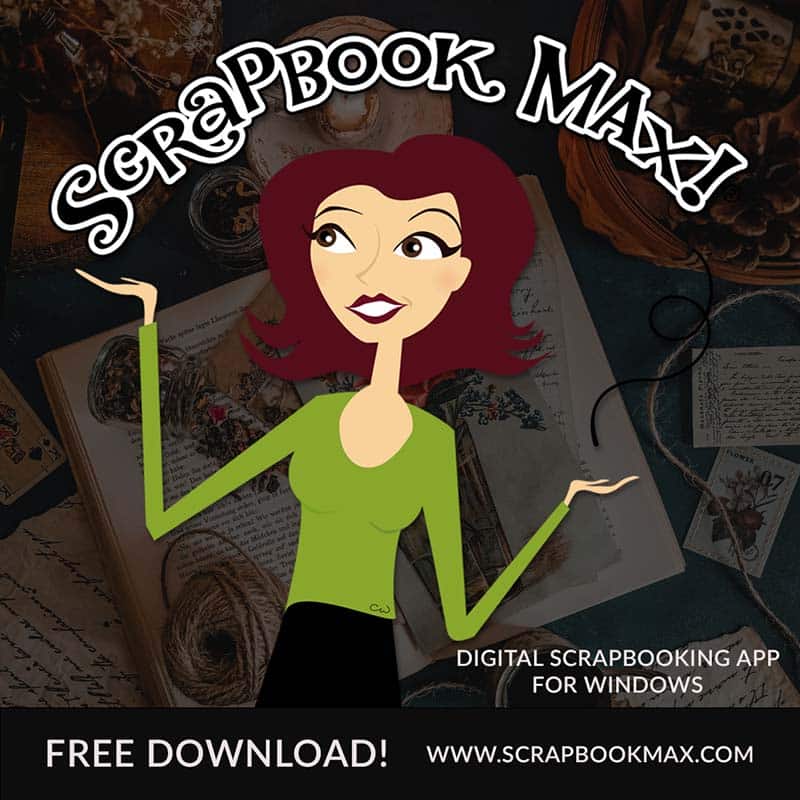 Welcome to another Special Edition of The Groove, hosted by Scrapbook MAX! digital kit designers Kaye Savic and Deanne Gow-Smith. Kaye tells us the story of how this dynamic duo has come together to make creative new kits that are sure to dress up your pages. Then, join the fun of a new scrapbook challenge – not only may you learn a new Scrapbook MAX! technique or two, just for participating, you'll get a special 20% coupon to use in the store (details below)!
Enjoy this issue, and be inspired not only by Deanne and Kaye's beautiful kits, but the scrappers who use them (see their layouts featured throughout).
– The Groove Editors
A Creative Friendship by Kaye Savic
Deanne and I have known each other for about 20 years. We even worked together in the same store for a while. About 15 years later we came into contact again. Deanne was working as a designer with Scrapbook MAX!, I had no idea that digital scrapbooking existed. Deanne showed me photo books that she had made with Scrapbook MAX! software and told me about how she had a section in a store called Scrapbook MAX! where she sold digital kits.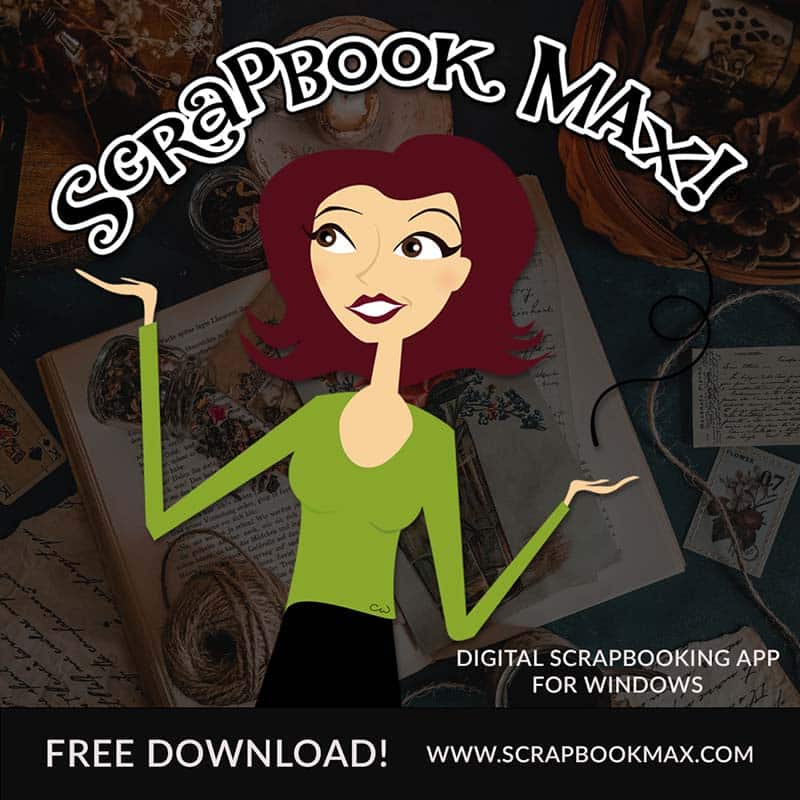 This was a whole new world to me, a new and exciting and artistic outlet. She gave me lots of her kits and suggested I download Scrapbook MAX! and said: play and see how you go! She had shown me something that allowed me to express an avenue of art that was hidden inside of me.I came to the website and was into it all! I loved the challenges and learned so much.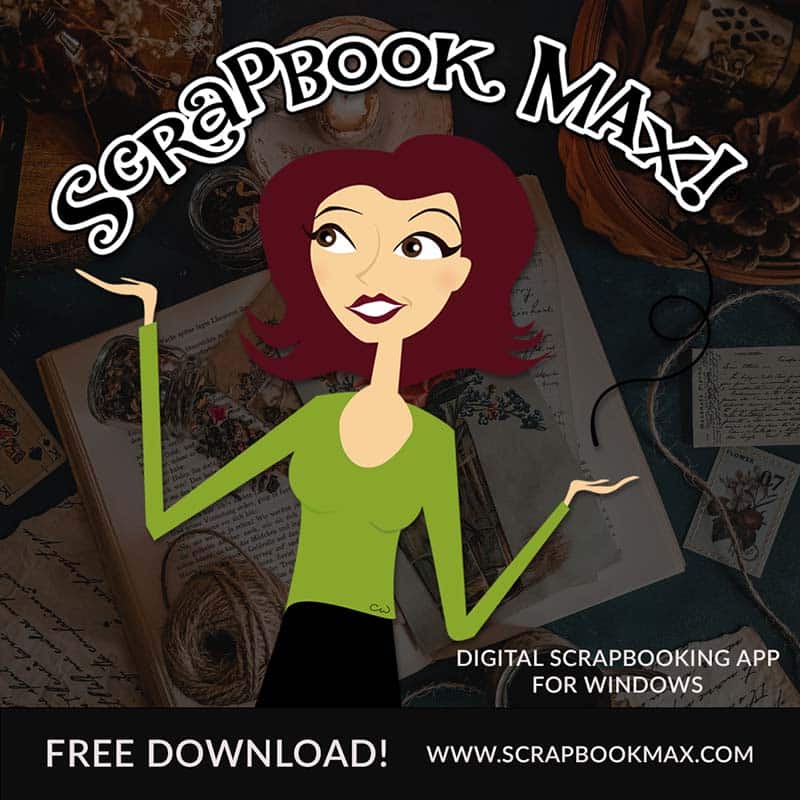 Deanne kept encouraging me to think about becoming a designer, but I didn't have the confidence. So I became part of her Creative Team. After a few years, Deanne suggested we collaborate together and create kits. This way we could pool our strengths and together create collections that could be quite large – large enough to create a whole photo book with a coordinating theme.
So we brainstormed, and while she puts together the main kits, we both produce everything with the same elements as coordinated add ons – anything we could think of that would be needed to make an entire printable book of the same theme. The collection ends up being quite large and people can have a wide variety of products from us.
We are both enjoying working together again and being in touch all the time because you see we now live thousands of miles apart. This is kind of special for us to do collaboration work and be in contact almost daily. We have a wonderful CT group that is whipping up some awesome page layouts too. Hopefully Deanne and I will keep on doing Collaboration Collections for a long time to come.
– Kaye Savic (Saviscrap)
Thanks, Kaye! Here is a sample of the beautiful items you will find in Deanne and Kaye's collections:
Challenge by Moonbeam (Deanne) and Saviscrap (Kaye)
This month we have a special challenge for you! To participate, visit our challenge thread here.
This challenge was inspired by one of our community challenge participants, Fonzzy! She created a challenge that required people to make their own embellishments from items in their home. Someone asked how to save them as PNG files.
So for this challenge what we want you to do is to grab from 3 separate kits in your own collection:
2 flowers
1 heart
1 star
…Then to recolour them to match another kit you use for your LO. You can save them as PNG files and add them to your kit.
So to save as a PNG file you recolour the way you like it, make sure the image is clicked onto and right click and then save as PNG. Save it into the kit you used, but rename it something like Kaye's recoloured flower, just so you know it is something you have added in and not part of the original kit.
Feel free to use any other elements you like with the main kit that you use, but you must use the 3 items I mentioned at least twice each. You can also recolour them as many times as you want.
A COUPON FOR PARTICIPANTS!
If you take part in the challenge described above, Deanne and Kaye will send you a special coupon code at the end of the challenge valid for one week allowing you to save 20% off on purchases of $10 or more in the Scrapbook MAX! Digital Scrapbooking Store. Please note that in order to receive this coupon you must participate in this challenge – that is, you must post a layout that follows the above instructions in this challenge thread by the contest's end on July 5, 2014. (Participants may submit multiple layouts to the challenge thread; however, only one coupon code per participant will be sent.) The challenge closes on July 5, 2014.